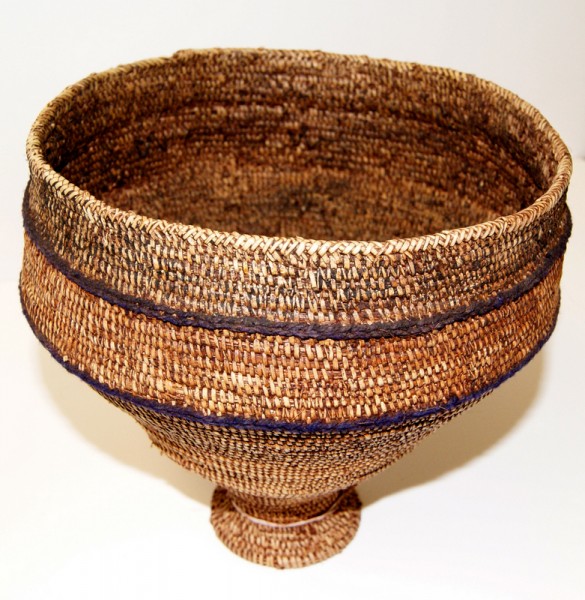 The Somali immigrant community in Minnesota came under fire from Republican presidential candidate Donald Trump earlier in August. Immigration policy, said Trump, is, "creating an enclave of immigrants with high unemployment that is both stressing the state's … safety net, and creating a rich pool of potential recruiting targets for Islamic terror groups."
Trump's comments did not come out of a vacuum. They were in reference to the the high profile trial of 10 Somali-Americans who were tried for attempting to join ISIS. But note that Trump isn't going after terrorists or criminals in his statements, he's going after a community. The Somali community in Minnesota is the largest in the United States. Of the over 85,000 Somalis in the country, 25,000 live in Minnesota, and they want what we all want: peace and love and family and friends.
Trump's words emboldened his followers to attack the Somali community. Laura Yuen of Minnesota Public Radio News, reports:
In an audio recording the Somali Museum of Minnesota said it received last week on its office voicemail, an anonymous caller, who identifies himself as a Minnesotan, saying "when Donald Trump is elected president, you're going to have to close down your museum."

The anonymous caller continues: "November's coming around; he's gonna get elected, and we're gonna get put a ban on all Muslims, especially Somalis. Go listen to Donald Trump speak at speeches: He's talking about Somalis in Minnesota. What do you think is gonna happen? They're all gonna get deported. What's gonna happen then to your museum?"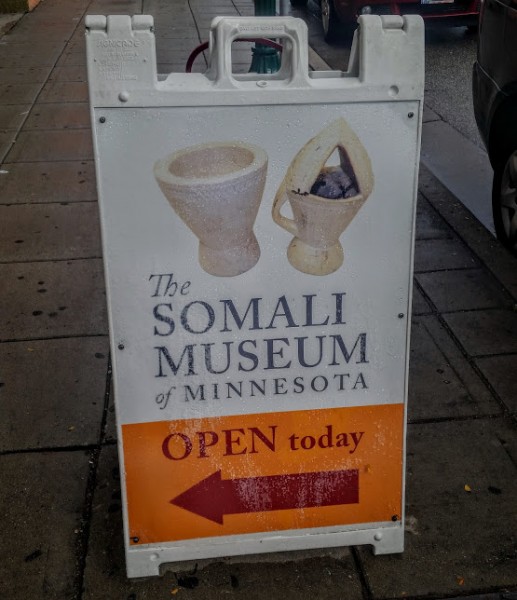 This is not an attack on terrorists, this is an attack on a culture, the threat of genocide is implied by such threats against its cultural institutions. The Somali Museum in Minneapolis is the only one of its kind in the world. Another museum, in Mogadishu, fell victim to the civil war, its artifacts and exhibits scattered to the wind.
I visited the Somali Museum on Saturday. I was given a tour by Abdirahman Hassan, a 24 year old University of Minnesota student. Hassan taught me about Somalia's history of colonization, about the ways in which the country was divided by the English, Italians and the French. How a failed government led to civil war and the expansion of the Somali Diaspora. Today more than one million Somalis now live around the world in communities like Minneapolis.
Abdirahman is very much an American youth. We bonded over our mutual appreciation for Star Trek, yet his eyes were most alive when we talked about nomadic Somali culture. As part of the diaspora he could not read or write the Somali language until he began to learn it at university.
The Somali Museum concentrates on the nomadic Somali culture. Weaving is an essential skill. Some pots, like the one pictured above, are woven so tightly and expertly they can contain milk without leaking. The camel, in Somali nomadic culture, provides transportation, meat, leather and milk.
Abdirahman told me of Arawelo, the ancient and legendary queen of Somalia, who advanced the cause of feminism even as she castrated and limited the power of men.
I learned of Mohammed Abdullah Hassan, called the Mad Mullah by the British. He fought for the freedom of what was then known as Somaliland against British, Italian and Ethiopian forces. His was the first army to face aerial bombardment as biplanes dropped bombs on his forces. He did not die in battle or in prison, but of the flu at age 64.
There is a culture, a language, a history, a people and a community under threat from the mad rhetoric of Donald Trump and his followers. On June 29, near the University of Minnesota, "an assailant allegedly made disparaging remarks about Muslims before opening fire on five young men clad in Muslim prayer robes called qamis. Two of the men, ages 22 and 19, were wounded when bullets struck them in the leg."
And of course there is 13-year old Yusuf Dayur, who has been bullied in school for being Muslim. "Why do your people attack us for no reason?" Yusuf was asked in school by an older student.
"I just walked away. I didn't know what to do," said Yusuf.
The mission of the Somali Museum says that, "By promoting the highest forms of Somali creativity, the Somali Museum believes that it can also help to diminish harmful prejudice and misunderstanding."
Mission accomplished.
Museum preserves Somali culture in a world of fear and hate

,