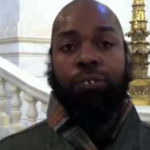 Even when wage theft is reported in Rhode Island, it isn't always prosecuted, says Patrick Pierce who lost $1,000 when he didn't get paid construction for a job he found on Craigslist
His employer, he told Dave Fisher last night at the State House, had already been extradited from Florida to Rhode Island on similar accusations of wage theft. (Maybe instead of being so worried about Rhode Islanders moving to Florida we should be concerned with the Floridians who are coming to Rhode Island)
But here's the real kicker. Rhode Island doesn't seem to care about the crime. Even after doing his own research and trying to use the system to recover his confiscated wages, he was told in a letter that the state won't prosecute.
According to Amy Kempe, spokeswoman for Attorney General Peter Kilmartin, investigations of wage theft begin with the Department of Labor and Training. It is unclear if the AG's office has a policy of not investigating wage fraud for less than $1,500, as Pierce says in the video. This post will be updated when we know more.
Fuerza Laboral, a grassroots labor organizing group in Central Falls, is pushing for more awareness of wage theft crimes. Pierce was at a State House press conference yesterday.
Here's our post from yesterday on wage theft, and how I have experienced wage theft (you probably have too!!). In June, we ran a post on wage theft in the restaurant industry.
If you feel you've been the victim of wage theft, please tell us your story in the comment section below.