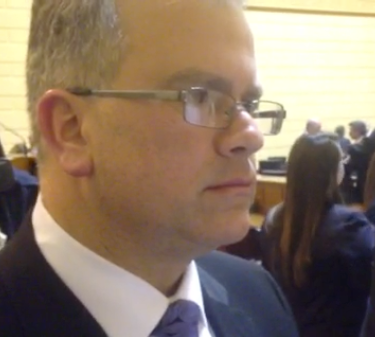 Update, Jan 8: In response to our request House spokesperson Larry Berman sent the following reply:
Speaker Mattiello, "means that if we alleviate poverty, there will be not need for a safety net. He wants to improve the economy and get people working to eradicate poverty."
---
Speaker Nicholas Mattiello established himself as a cartoon super villain at the 7th annual Rhode Island Interfaith Coalition to Reduce Poverty Vigil when he told an assembled crowd of faith leaders and poverty advocates that when it comes to ending poverty, job creation and appropriate funding of the social safety net are important, but, "the focus has to be on eradicating the safety net and not bolstering the safety net."
It's obvious that the Speaker is no longer pretending to be a Democrat. You can hear the entirety of Mattiello's short speech below.
Speaker Mattiello seeks to eradicate the social safety net

,