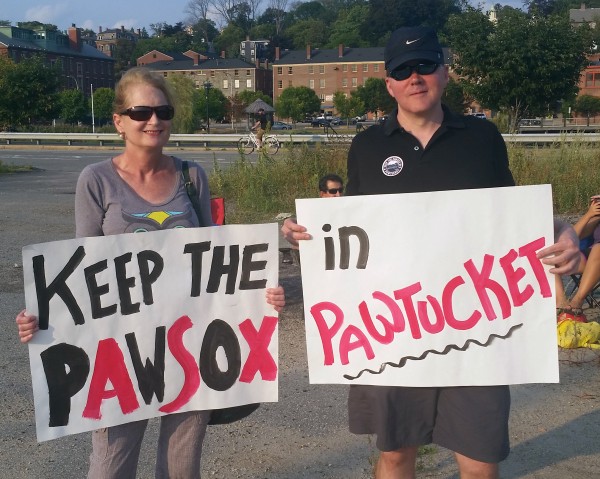 On Monday evening more than 100 people, including families with children, came to the publicly owned site desired by the Pawtucket Red Sox behind 200 Dyer St in Providence to fly kites, enjoy a concert, listen to storytellers and generally act like they "own the place." This was the second time members of the community have descended on the parcel of land to treat the space, a mass of scrubby vegetation, dirt and pavement, like the park it was originally promised to be. Back in July the PawSox owners brought minor league baseball player Matt Spring and PawSox mascot Paws in an apparent attempt to use the event as an opportunity to sell the stadium.
This time the PawSox owners didn't make any attempt at countering the event. This time the media showed up in force, with Channel 10 doing a live remote. The What Cheer! Brigade played four rousing selections and storytellers Len Cabral and Mark Binder (who has contributed to RI Future) entertained the crowd with stories. Kites were flown, games were played, children danced and the promise of a public park was glimpsed, if imperfectly.
The only elected official I noticed at the event was State Representative Aaron Regunburg, House District 4, on the East Side of Providence. He is opposed to building the stadium on that land.
Below are four videos of the What Cheer? Brigade, and photos from the event by Andrew Stewart and myself.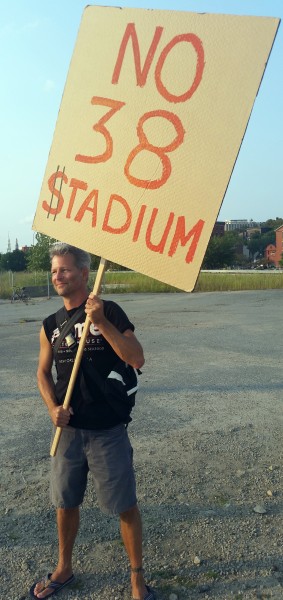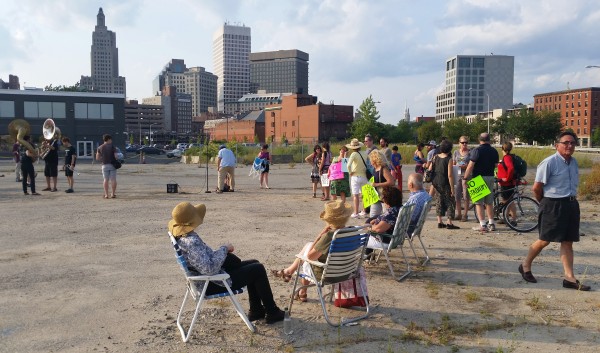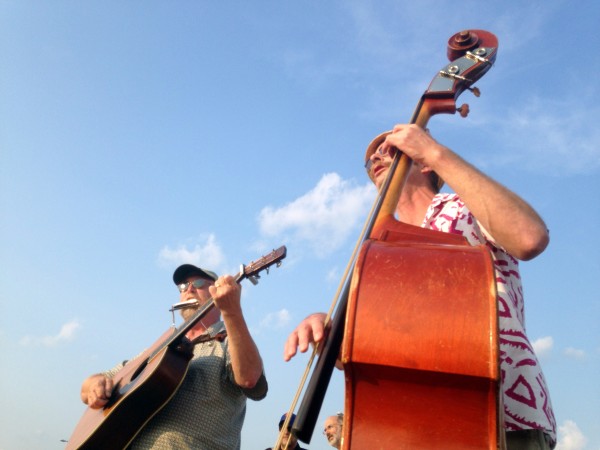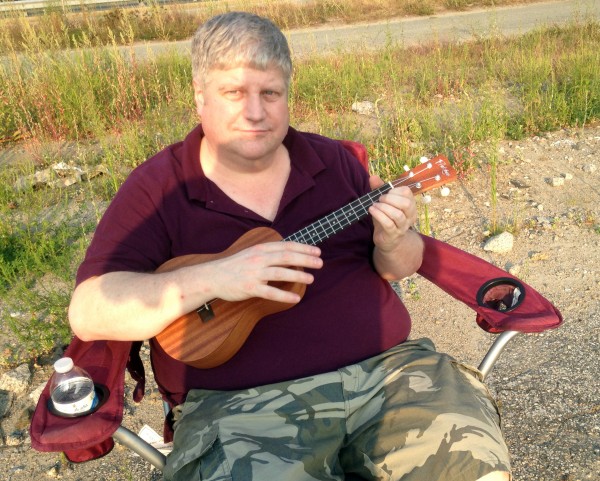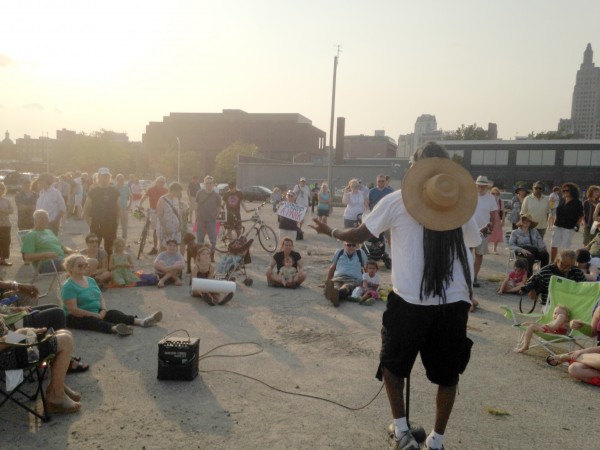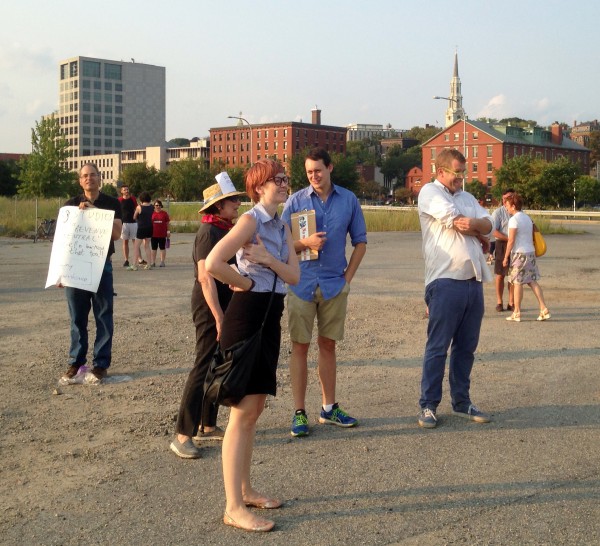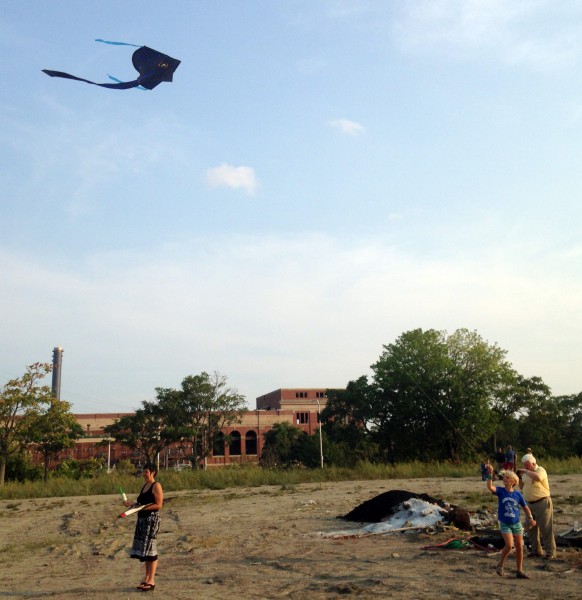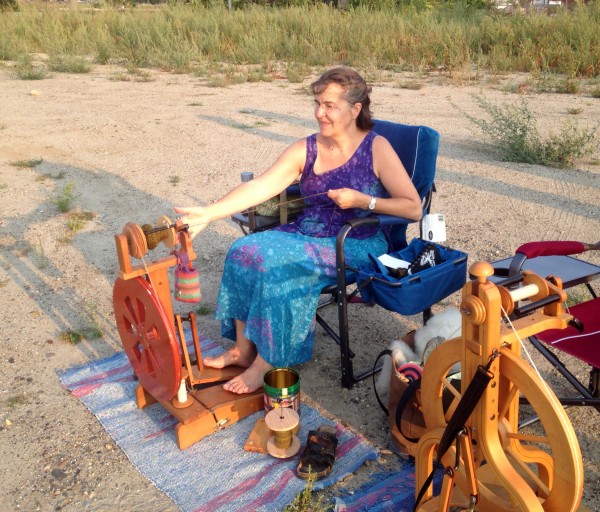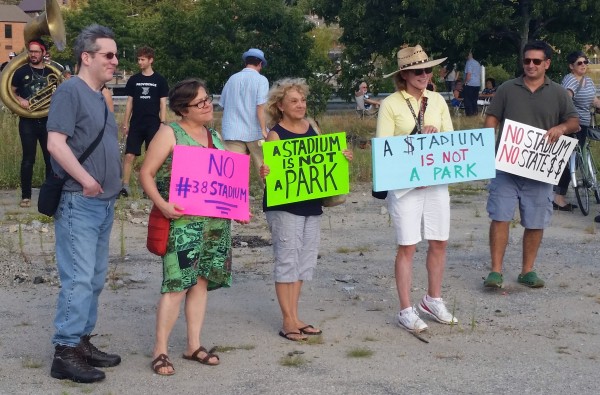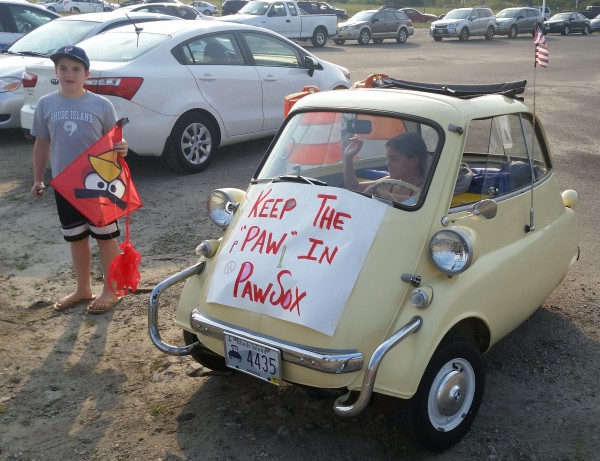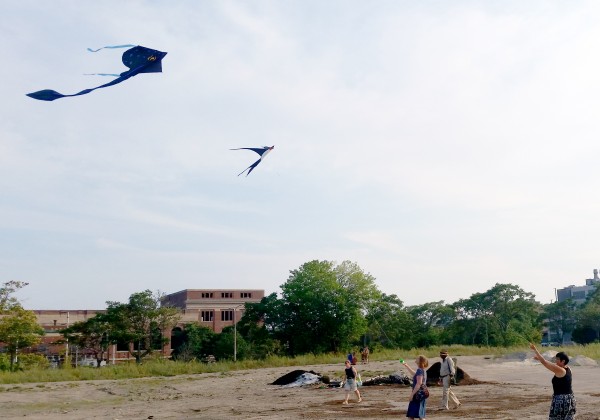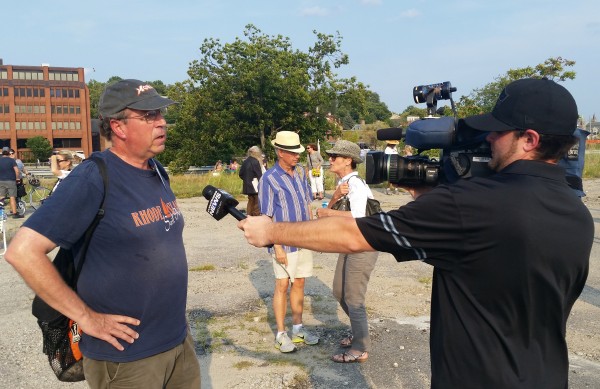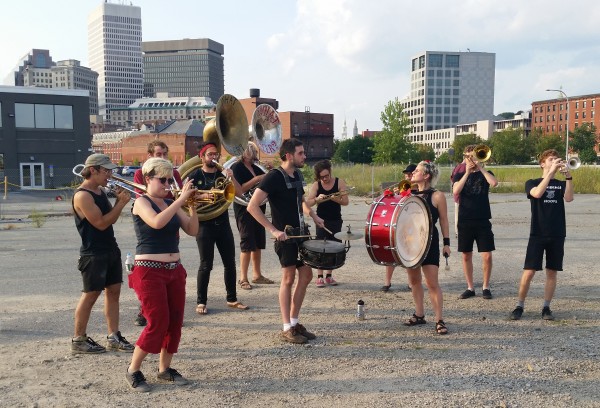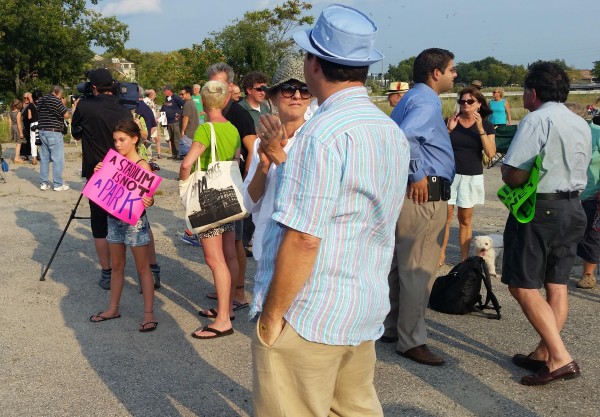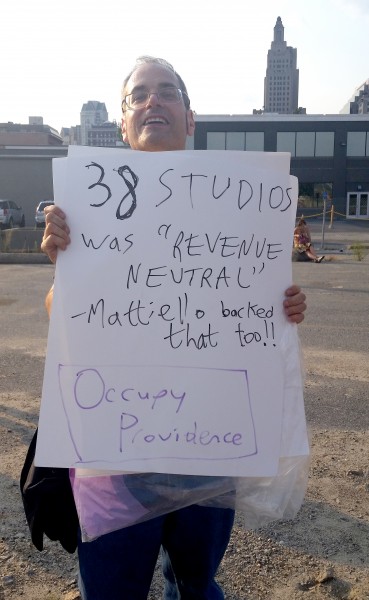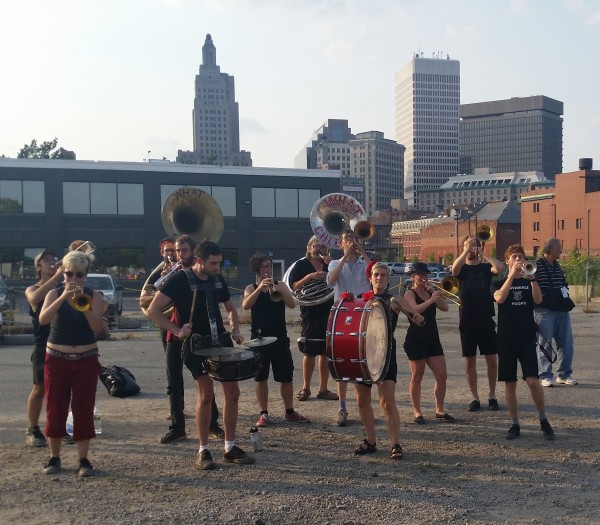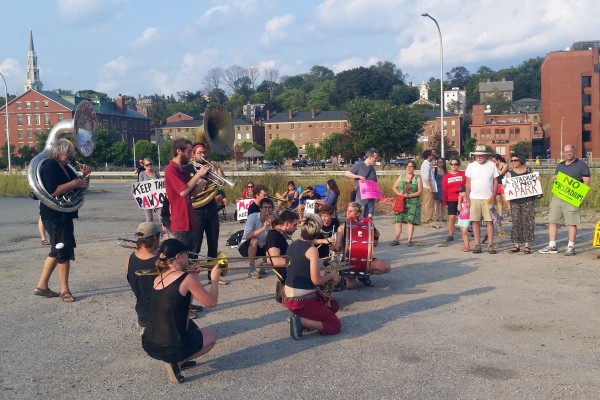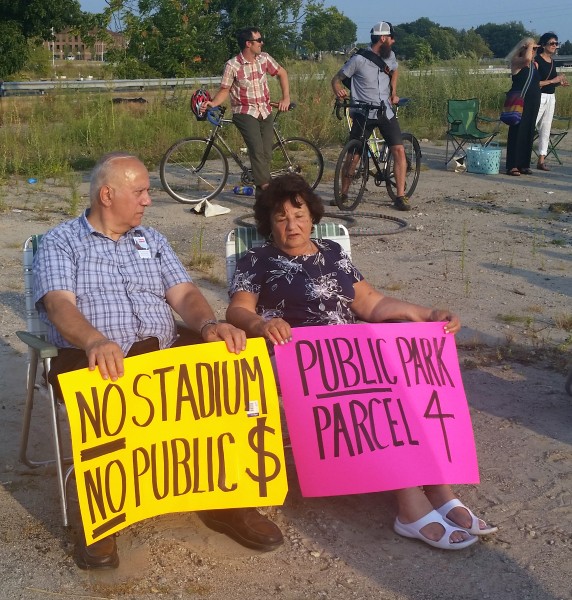 Stadium opponents hold a concert in future public park

,