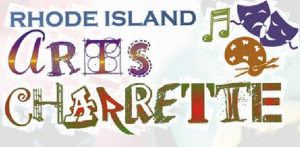 Note to State House leaders who organized a forum on building a better arts economy today: maybe a mutual fund and retirement investment corporation located in the suburbs isn't the best place to have this conversation.
How about a downtown museum, library or art gallery? Or maybe even the Columbus Theater on Broadway, the poster child in Providence for the potential to expand our arts economy?
Instead, the charrette will be held at Fidelity's campus in Smithfield. It's scheduled to run from 4 to 6:30 p.m. – perhaps a more convenient time for bankers to make than artists.
So, the effort isn't perfect … it's still a good idea, and I'm glad it's on state's radar. If we spent a fraction of the time building up the arts economy as we do complaining about CNBC rankings, we'd probably be able to solve both issues at once!
Issues being discussed include:
In what ways can Rhode Island distinguish itself from other states to become a "State of the Arts"?
What specific tools can government employ to encourage growth and jobs in the arts sectors?
How can non-profit, business, government, and academic institutions work together tomarket, incent, support and grow the arts sector in Rhode Island?
If these topics matter to you, you should show up and have your voice be heard … assuming you can get out of work early enough to get up to Smithfield. If not, drop them off next week when Rhode Island hosts a forum on how to attract more investment bankers to the state at AS220. (just kidding)