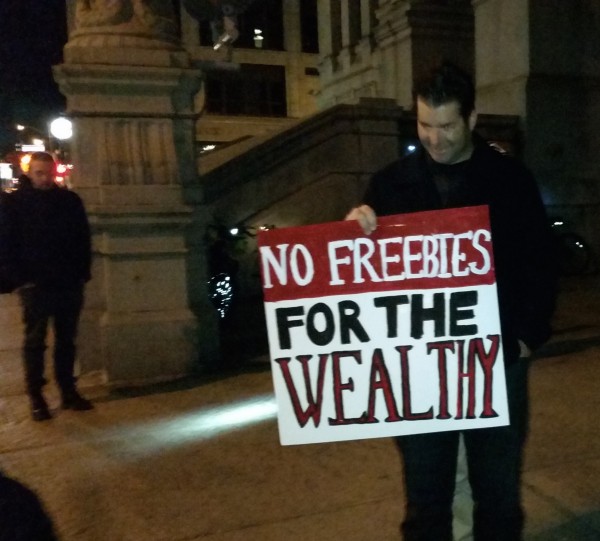 A petition signed by nearly 400 Providence residents was delivered to City Hall Thursday night by STEP (Stop Tax Evasion in Providence) calling on Mayor Jorge Elorza and the City Council to reject four ordinances that would authorize $3 million in tax breaks to connected developers.
Details on Elorza's tax breaks for existing properties
Mayor Elorza offering tax breaks Candidate Elorza opposed
The Extraordinary Rendition Band played outside City Hall in support of the protest and then lead a march inside, up the stairs and eventually into the City Council chambers. Seven police officers were on the scene.
At the same time the protesters arrived, people were arriving for the Bike the Night with Mayor Elorza event. The STEP protesters were eager to engage with the Mayor about the proposed tax breaks, but Mayor Elorza did not make it to the bike event that bore his name, citing a conflict.
City Council President Luis Aponte told me that the Council is "taking a real hard look" at the proposed tax breaks, noting that there is some affordable housing in the mix of properties under discussion, and these may need to be subsidized. Aponte also said that he's "not sure" if the tax breaks amount to $3 million, assuring me that the actual number will come out as the City Council examines the proposals.
Sam Bell, executive director of the RI Progressive Democrats of America and STEP member called the proposed tax breaks "corporate welfare." The tax breaks are to be awarded to a bunch of very well-off people who don't want to pay their fair share in taxes, says Bell. These properties have already had over a decade of tax breaks, he said, and if they can't get the numbers to work, they need to go to the banks and refinance. Otherwise, these tax breaks amount to a "bank bailout."
John Jacobson, who organized the petition delivery, arrived in a Santa suit and called the proposed deal corporate welfare and "crony capitalism."
"We shouldn't live in a city where if you have the right last name or are connected you don't have to pay taxes," said Jacobson. He spoke to the crowd gathered outside the Counicl chambers for some time, explaining the background of the tax breaks connected developers have come to expect in the city.
The STEP coalition also includes Unite Here Local 217 and organizers  Jenna Karlin and Heather Nichols-Haining attended the protest.
Candidate Elorza told the RIPDA that he was opposed to granting tax breaks to developers that didn't generate positive revenue for the city. Mayor Elorza has yet to explain why he changed his mind on this issue.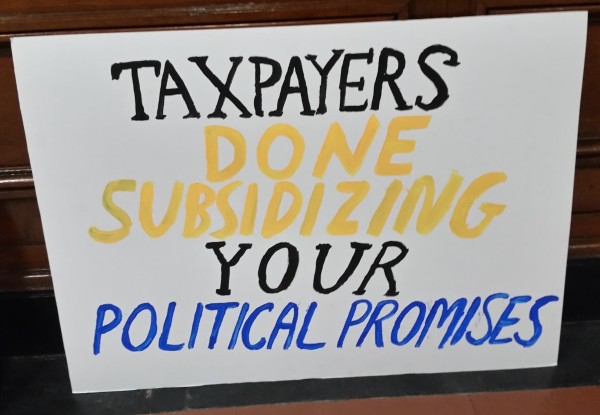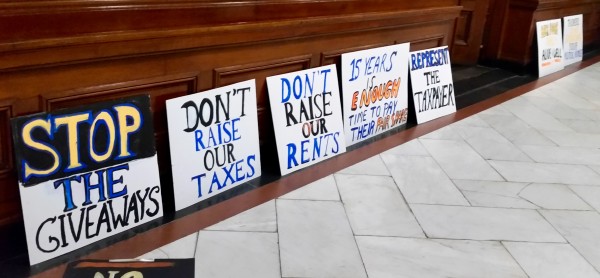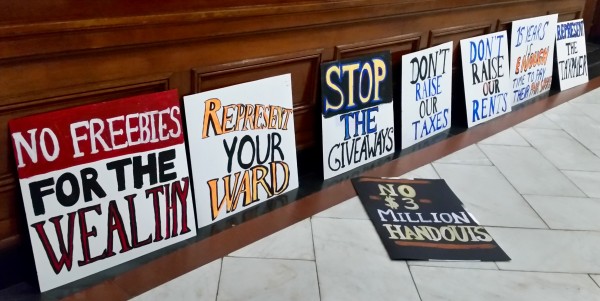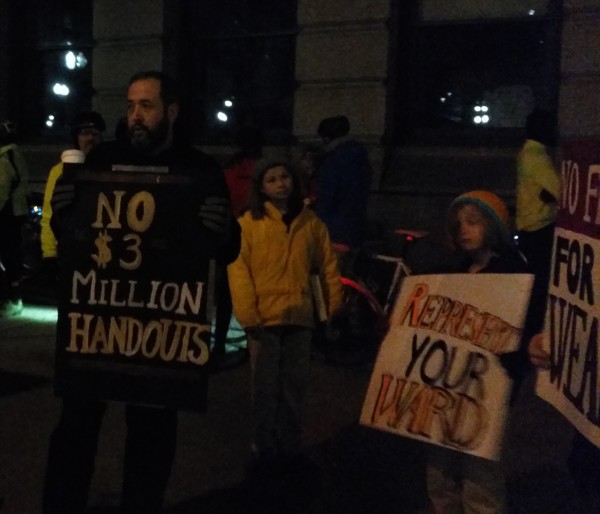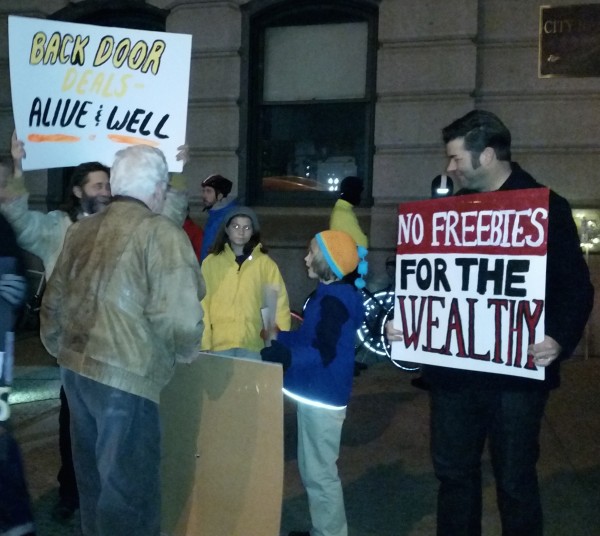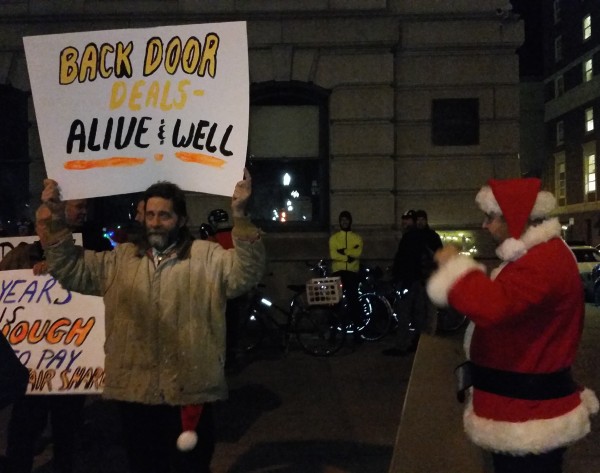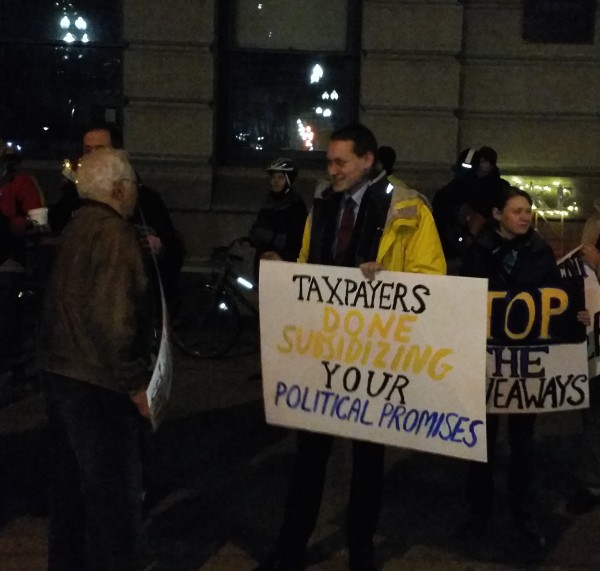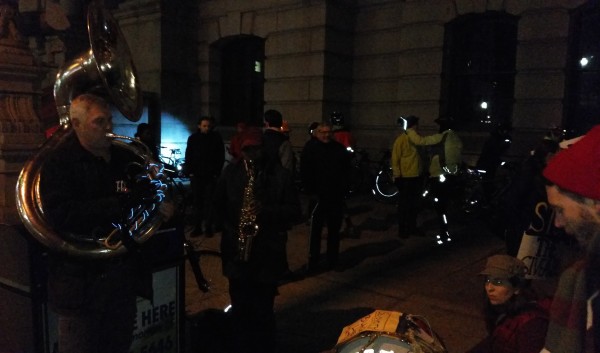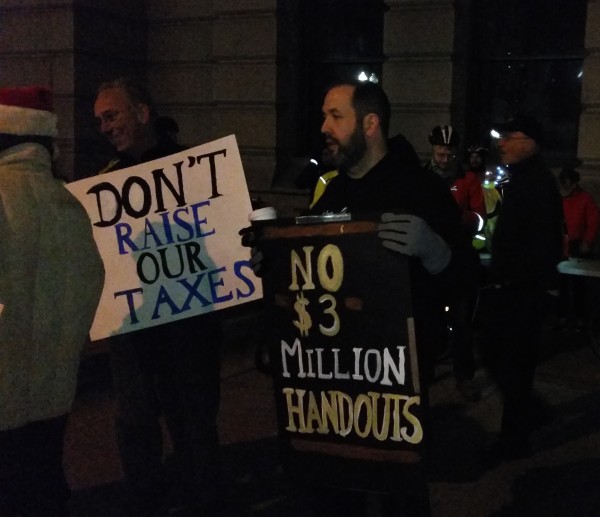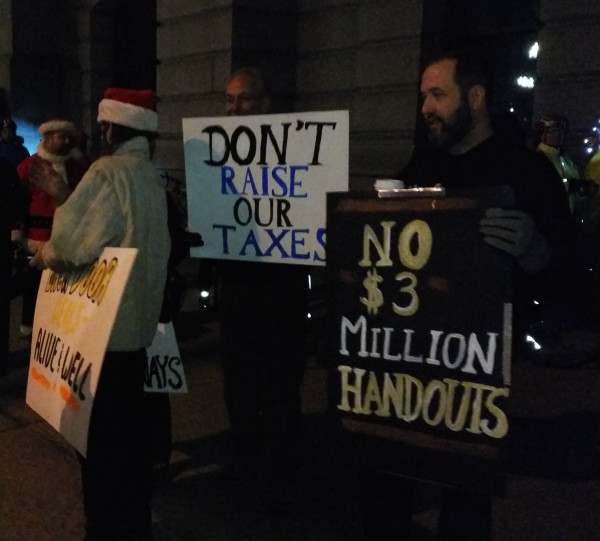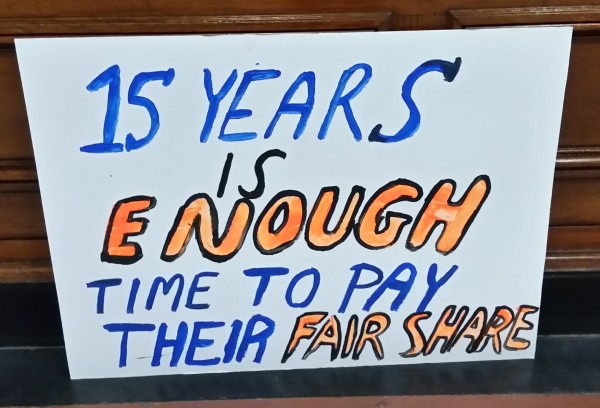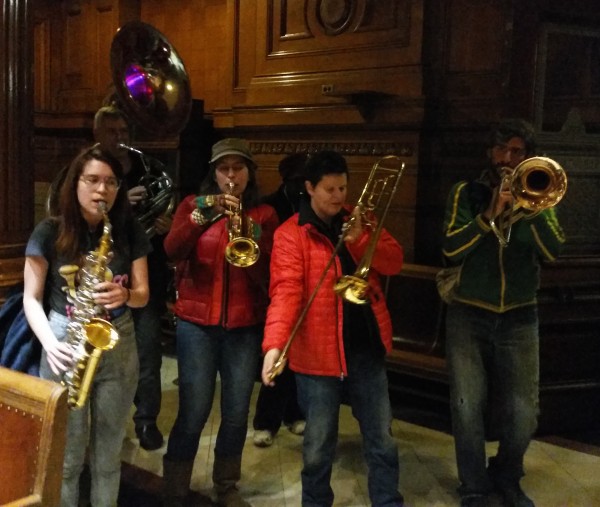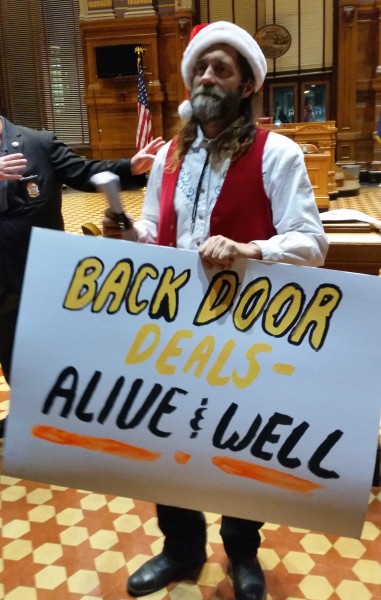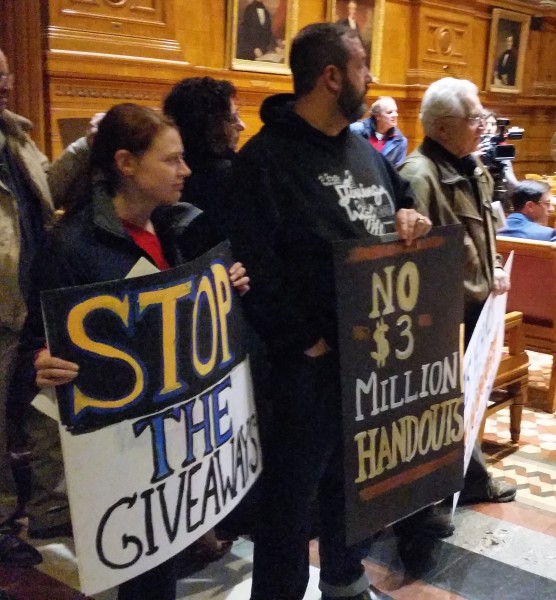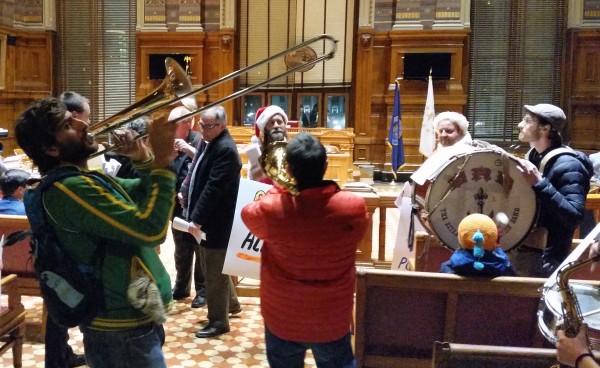 STEP fights corporate welfare at City Hall with a carnival atmosphere

,