The Providence College Coalition Against Racism held a press conference, followed by a march through the Providence College (PC) campus, "to protest the ongoing racial profiling on campus and the failure of the college administration to stop doing business with the Renaissance Hotel."
Dr. Julia Jordan-Zachary has been a professor at Providence College for seven years and has been stopped by campus security eight times. She is the director of PC's Black Studies Program and has recently been promoted to full professor. PC has a policy prohibiting racial profiling.
The Coalition maintains that the PC director of Safety and security, Jack Leyden, is not enforcing this policy.
"Some try to discredit our experiences with claims such as 'It must be how they are dressed,'" said Jordan-Zachary, "and I always want to say, 'I survived 18 years as a black female academic. I think I know how to dress.'"
"I do everything conceivably possible not to draw the attention of security guards on this campus," said Jordan-Zachary, such as "trying to figure out how to walk through buildings so that I am almost invisible," and selecting classrooms to teach in that are as close as possible to her office to avoid long walks on campus.
Student Bini Tsegaye, a graduating senior, also spoke about the systemic racism and profiling on the PC campus. "For four years straight I've been stopped and questioned by security and safety officers, and most of the time they drive around in their van to see if I belonged on campus."
Tsegaye got a job on campus, thinking that "being a student employee would decrease the constant interrogation and profiling, since security officers would be working with me. But that's not the reality I saw on my job."
In addition to calling for an end to racial profiling on campus, Professor Cedric de Leon called upon PC to stop recommending the Providence Renaissance Hotel for college events because of "the owners' failure to respond in a legal manner to workers' efforts to organize a union." The Renaissance and the Providence Hilton, both located downtown, are managed by The Procaccianti Group (TPG).
When PC students and faculty approached the college about boycotting the Renaissance, they were told that there was "no compelling interest for Providence College to advise the families of our students and our alumni to avoid using the hotel."
Professor de Leon disagrees. Providence College is a Catholic school. "This inaction," says de Leon, "is a violation of Catholic social thought, and is due to the fact that those whose rights are being violated are by and large people of color and therefore of little social importance either to the PC administration or to TPG."
"The fact that PC insists on using anti-union hotels, despite the many other hotels in Providence," said De Leon, "suggests that a strong personal connection between PC and TPG is preventing the administration from doing what is right."
Two hotel workers, Santa Brito from the Renaissance and Jonah Zinn from the Hilton, spoke about working conditions at the hotels and the impossibility of negotiating with TPG.
Brito, who is currently not working due to health problems she received on the job, recalled being pregnant, and "at the moment I went to give birth [TPG] tried to fire me."
"We are also fighting against racism in the hotel," said Brito. "We are living day to day with the racism in this hotel and we need to stop it now."
"One of my co-workers," said Zinn, "the hotel tried to fire her two weeks after she gave birth to twins. While she was pregnant the hotel refused to reduce" the number of rooms she needed to clean in a shift.
The Coalition presented four demands.
"That the College fire the Director of Safety and Security due to his failure to enforce PC's policy against racial profiling."
"That the College discipline the security officer who profiled the director of the College's Black Studies Program."
"That the College begin full enforcement of their policy against racial profiling."
"That the College refrain from doing business with the Renaissance Hotel until management grants the workers a fair process to decide on unionization."
After the press conference, de Leon led a march through the campus. After the march students and faculty stepped forward to describe the ways they were made to feel uncomfortable or even endangered on campus by PC security or fellow students. de leon finally led those still in attendance to sing "We Shall Overcome."
Listening to those speaking out, its clear PC has a lot to overcome before being known as a welcoming, inclusive campus, able to live up to its Catholic ideals.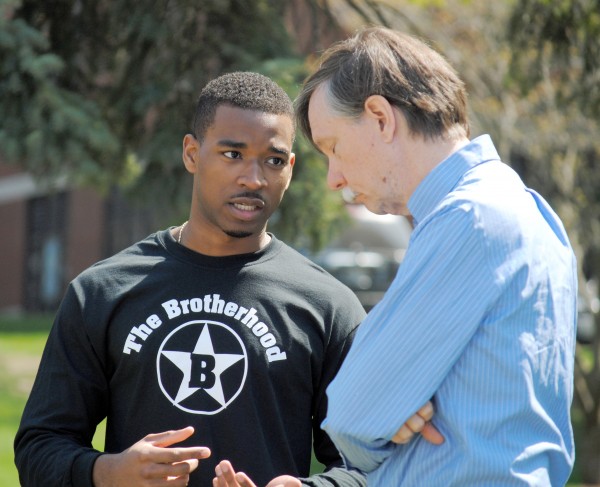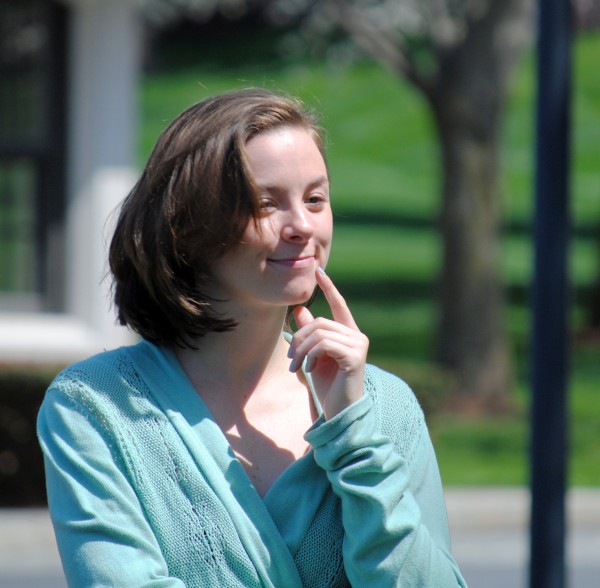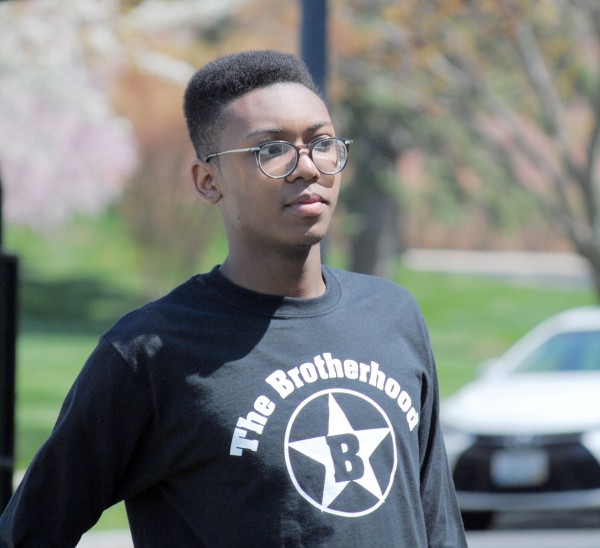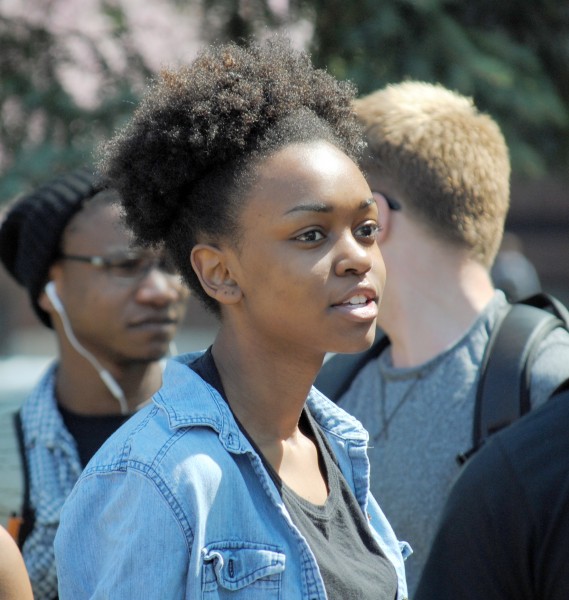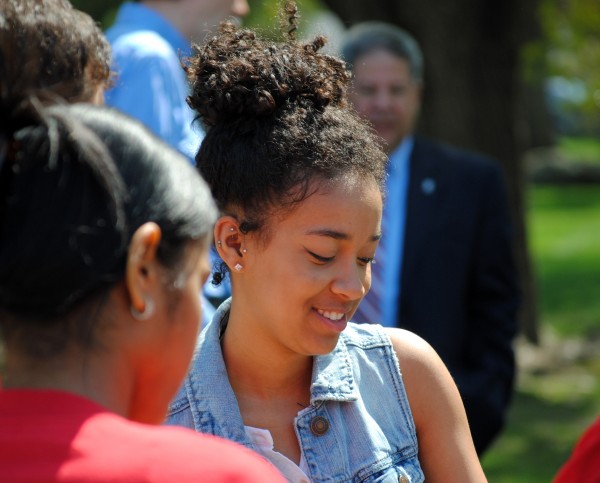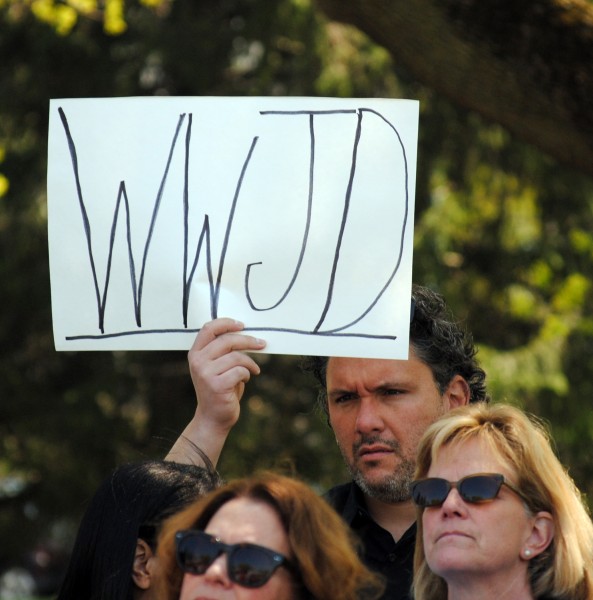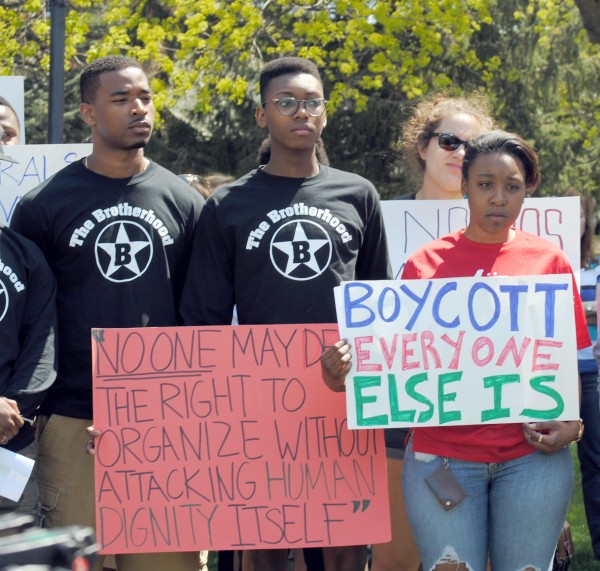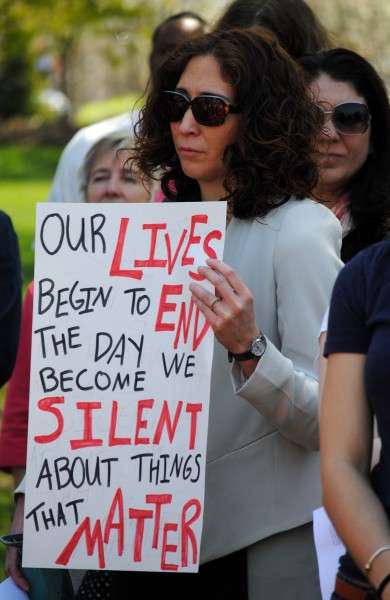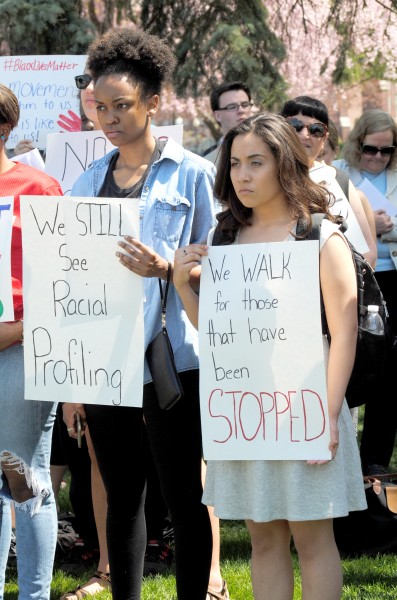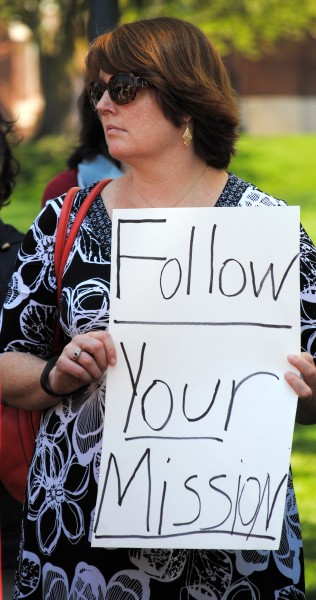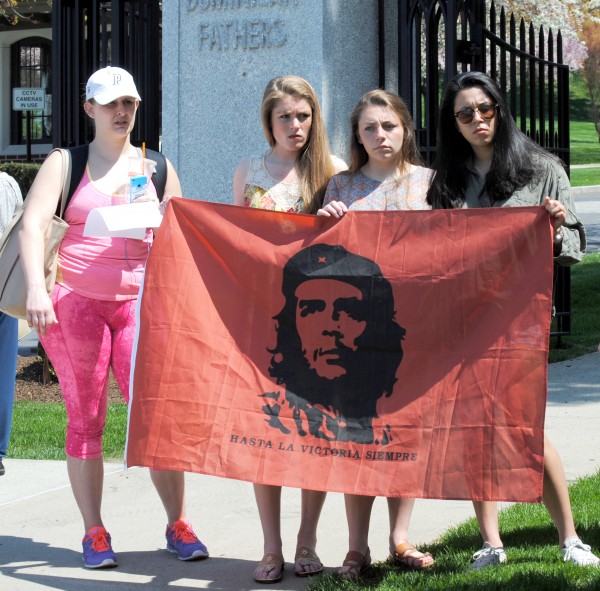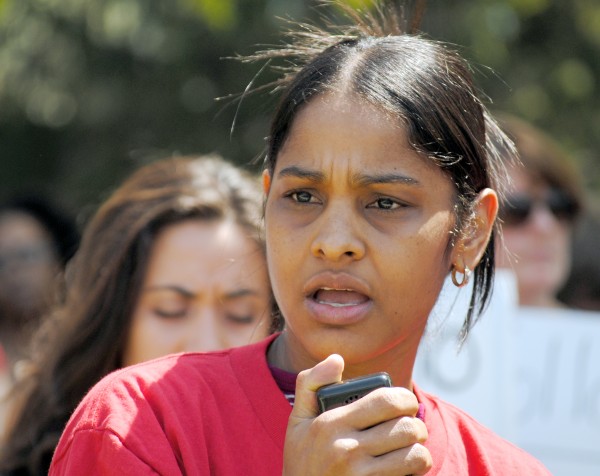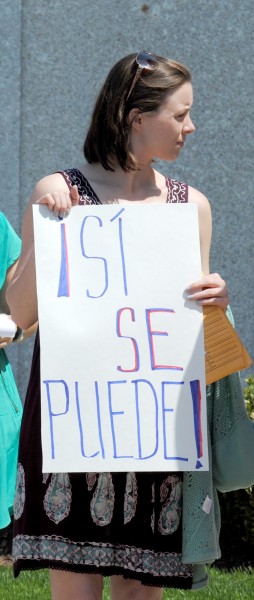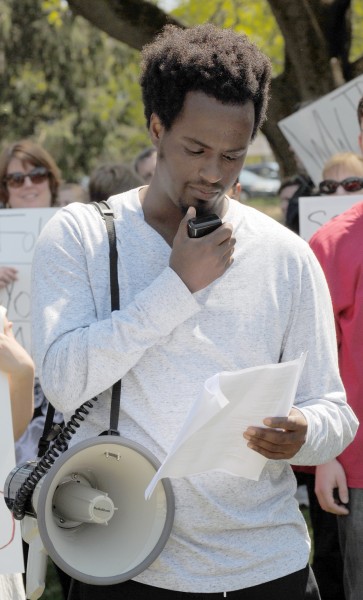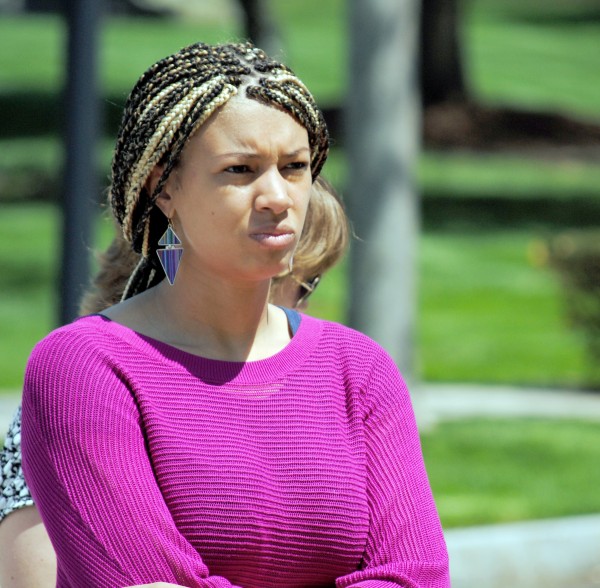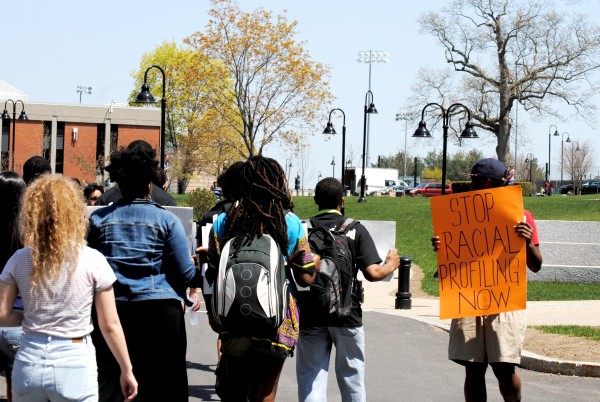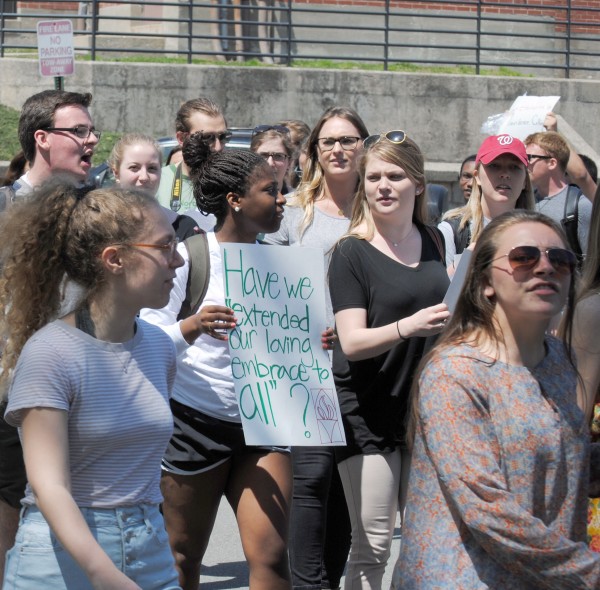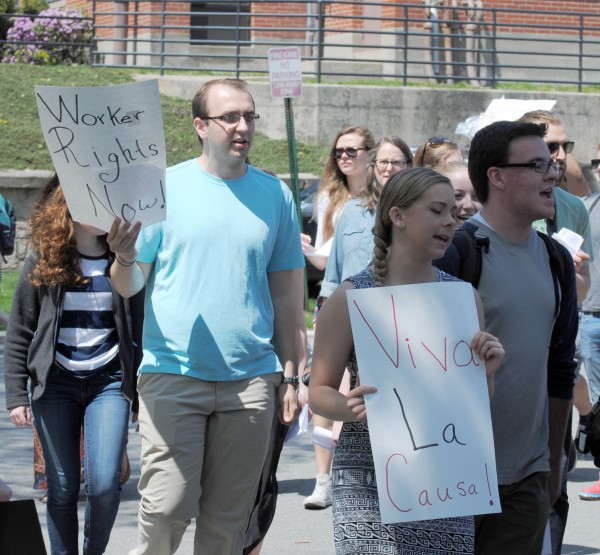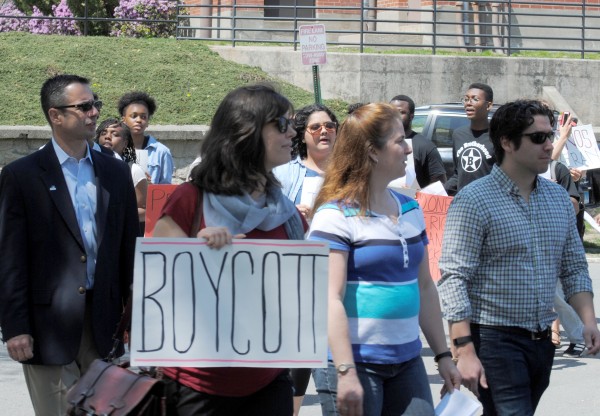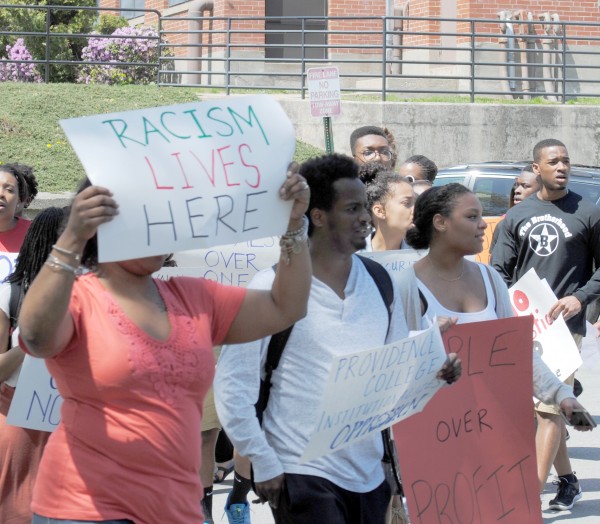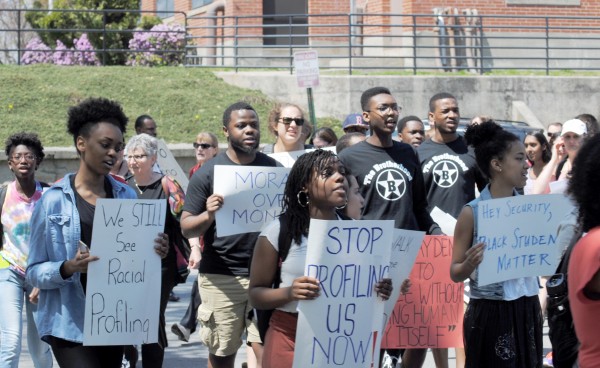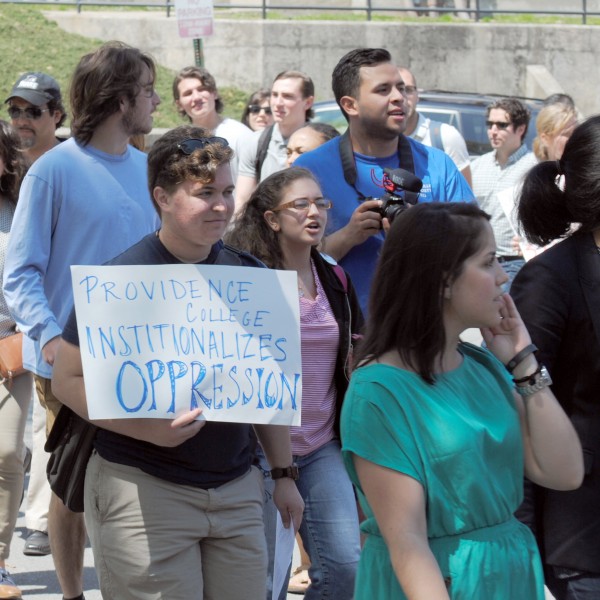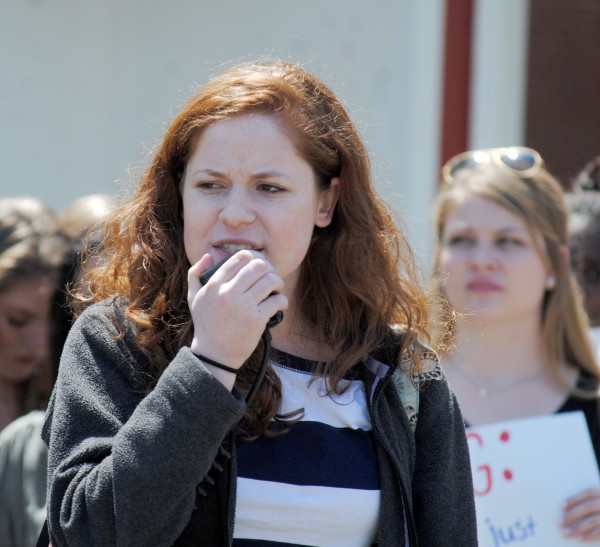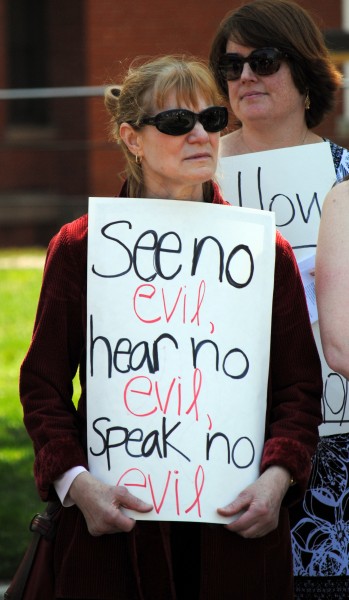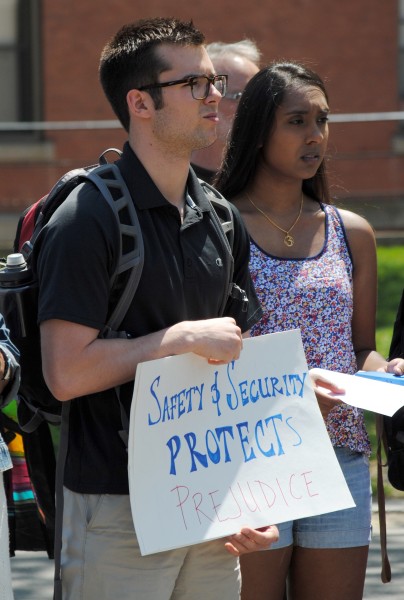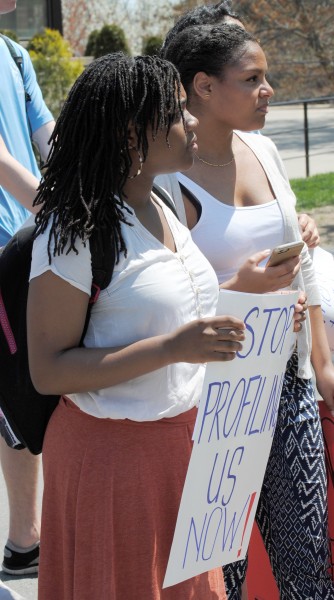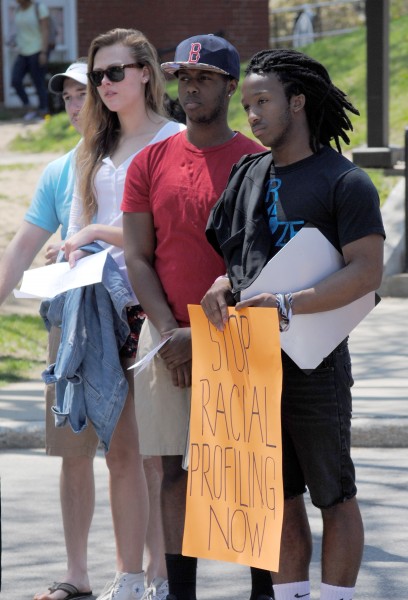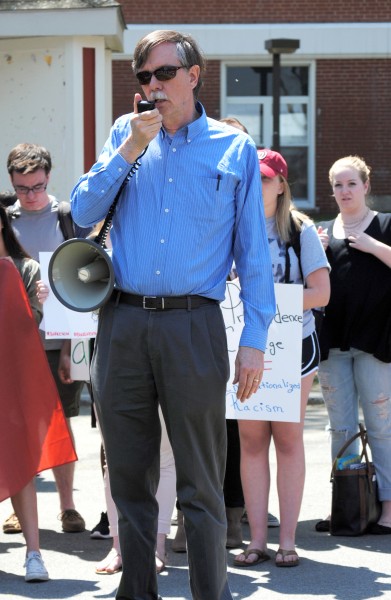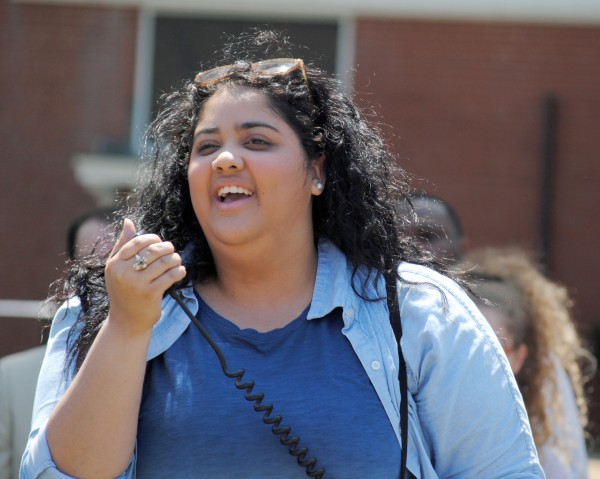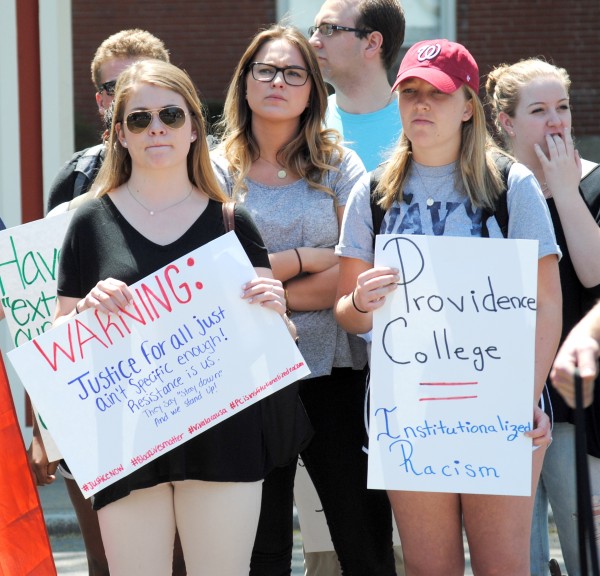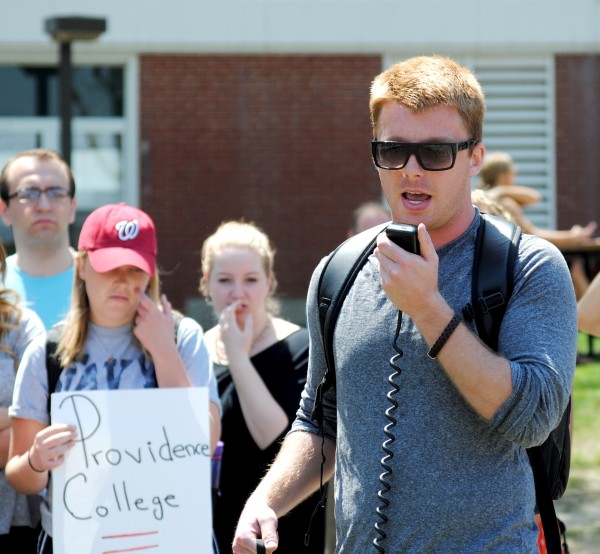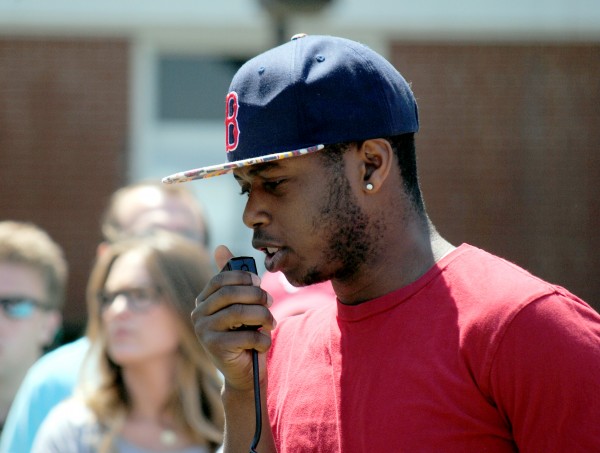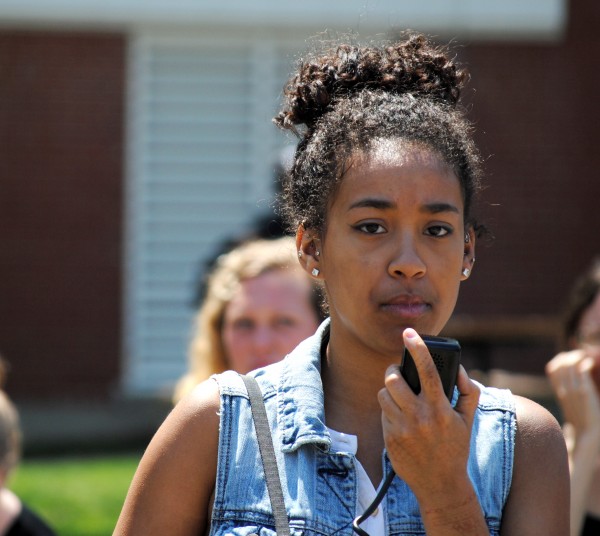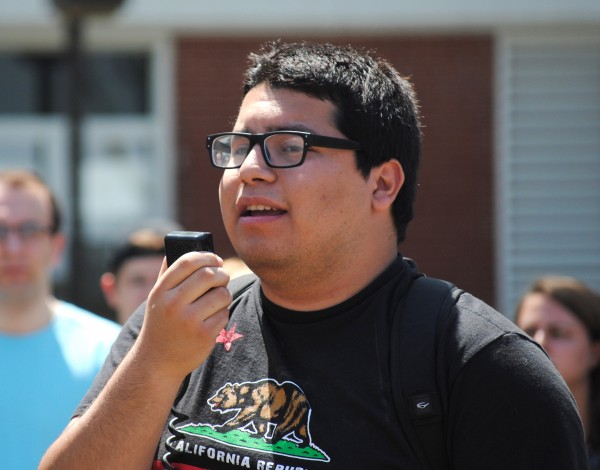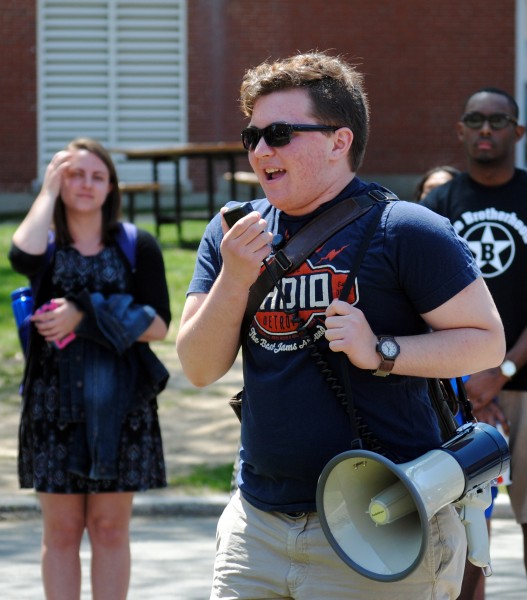 Students, faculty accuse PC of racial profiling and anti-unionism

,