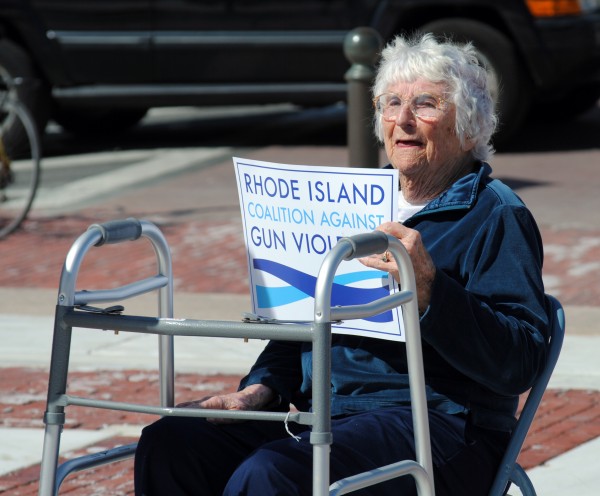 Congressman Jim Langevin and State Representative Teresa Tanzi will be the guests at a RI Coalition Against Gun Violence (RICAGV) fundraiser Thursday evening. Senator Sheldon Whitehouse is the honorary host, but is unable to attend. The event is taking place at a private residence and tickets are $50 per person. Contact RICoalitionAgainstGunViolence@gmail.com to purchase tickets and confirm the event's address.
With the debate on guns in the United States taking a long slow turn against the intractable positions of the NRA (National Rifle Association) and towards instituting common sense gun legislation, it is only a matter of time before the RICAGV starts making real progress in the RI General Assembly.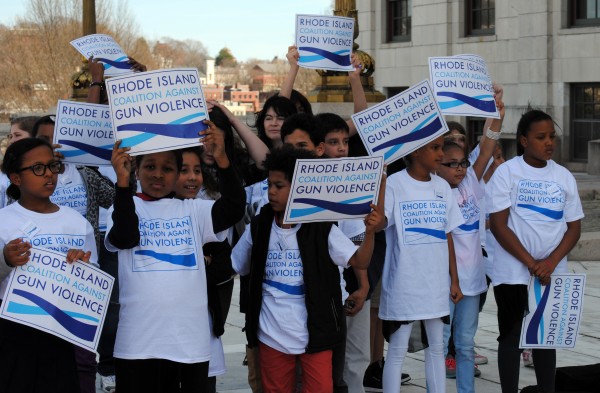 Based on the first Democratic Party presidential debate it seems that a taste is developing for taking on the NRA with both Hilary Clinton and Martin O'Malley claiming the group as a political enemy. Even Bernie Sanders, thought to be "soft on guns" has a D- rating with the NRA and has consistently called for the kind of common sense legislation the RICAGV has been calling for in Rhode Island.
President Obama has issued an executive order and called for Congress to pass legislation that might deal with the almost daily issue of mass shootings.
State Senator M. Teresa Paiva-Weed and Speaker Nicholas Mattiello may well find that their staunch support for the NRA a political liability as the local Democratic Party moves ever further away from the values and positions of the national party.
Last year the RICAGV was stunned to find little appetite in the General Assembly to deal with guns. Bills to limit ammo clips to ten rounds, keep guns out of schools and keep guns out of the hands of domestic abusers all died in committee despite overwhelming public support.
This year these bills and more must pass, or there will be big changes coming in both the make-up and leadership at the General Assembly. Become a part of this change and consider volunteering or donating to the RICAGV.
Support the RICAGV with Jim Langevin and Teresa Tanzi

,