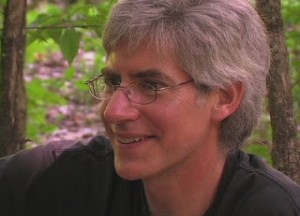 Nationally-regarded sustainability expert Jim Merkel will be speaking at Rhode Island College tonight at 7 p.m. "He is by far one of the most respected thinkers on the topic in the country," according to an email announcing the talk. "I guarantee that you will come away thinking about this world differently."
The author of "Radical Simplicity," there is also a movie about Merkel called "Radically Simple" you can see clips of it here, or watch the movie on Netflix.
According to a press release:
His recent work helped Dartmouth College earn the highest grade given on the Sustainability Report Card issued by the Sustainable Endowments Institute for the two years he led the campus's sustainability efforts.

Originally a military engineer trained in foreign military sales, the Exxon Valdez disaster and the invasion of Iraq prompted him to devote his life to sustainability and world peace. Jim founded the Global Living Project (GLP) and initiated the GLP Summer Institute where teams of researchers attempted to live on an equitable portion of the biosphere.

While at Dartmouth, Jim worked to integrate environmentally and socially sustainable practices into the College's operations and culture. His projects included Sustainable Dining, Solar Thermal Evaluation, Carbon Reduction, Sustainable Offices, Green Greeks and Solid Waste Reduction.