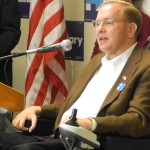 By Justine Caldwell on October 5, 2017
On Tuesday, October 3rd, Congressman Jim Langevin (D-Rhode Island) voted no on HR 36, a bill to ban abortions after 20 weeks. Langevin had previously voted for this bill in 2013 and 2015.
Posted in Congress, Featured, Women | Tagged 20 weeks, Abortion, HR 36, jim langevin, langevin | 1 Response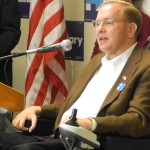 By Bob Plain on October 4, 2017
Langevin voted against H.R. 36, a bill that would prevent abortions after 20 weeks instead of the 24. In the past, Langevin has supported this limitation.
Posted in Congress, Featured, Women | Tagged 20 weeks, Abortion, Congress, HR 36, Jim Lagevin, Justine Caldwell, langevin, late term abortion, Pain Capable Child Protection Act | 1 Response