Browse:
Home
/
Access Northeast pipeline
Access Northeast pipeline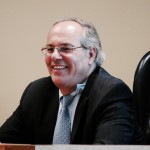 By Steve Ahlquist on October 12, 2016
National Grid's proposed pipeline tariff, now under an indefinite stay per the Public Utilities Commission here in Rhode Island, was rejected in New Hampshire last week.
Posted in Climate, Corporate Greed, Energy, Featured, Infrastructure, National News | Tagged Access Northeast pipeline, Algonquin, CLF, Conservation Law Foundation, EDC, Eversource Energy, Massachusetts Supreme Judicial Court, national grid, New Hampshire, New Hampshire Public Utilities Commission, Public Utilities Commission, puc, Rhode Island, RIPUC, spectra | Leave a response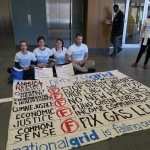 By Steve Ahlquist on April 20, 2016
Four people have been arrested at National Grid's North American headquarter building in Waltham, MA. National Grid, one of the Northeast's largest utility companies, has a track record of injustice.
Posted in Activism, Class Warfare, Climate, Corporate Greed, Energy, Events, Featured, Infrastructure, Poverty | Tagged Access Northeast pipeline, FANG Collective, Kinder Morgan, national grid, Spectra Energy | 2 Responses