Browse:
Home
/
affordable housing
By Bob Plain on January 24, 2017
No good deed goes unpunished. Joe Paolino relearned this lesson the hard way today when he formally announced his plan to turn part of St. Joseph's Hospital in South Providence into 140 affordable housing units for homeless and indigent people. As it turns out, residents of the Elmwood Avenue area don't want hundreds of homeless […]
Posted in Featured, Homelessness, Housing, Providence | Tagged affordable housing, elorza, Paolino, South Providence, St. Joseph's | 13 Responses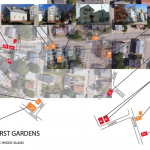 By Bob Plain on July 26, 2016
Olneyville is getting an upgrade as two new commercial spaces and 36 new affordable housing units, in 14 different buildings spread throughout the neighborhood, will be developed by next summer as part of a new $10.4 million project being called Amherst Gardens. "We are excited to be starting construction," said Wendy Nicholas, the executive director […]
Posted in Featured, Housing, Providence | Tagged affordable housing, olneyville, Providence, Sabina Matos | Leave a response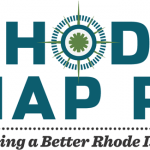 By Steve Ahlquist on March 10, 2015
Undoing the damage of decades of racist housing policy and preventing future Fergusons requires a plan. RhodeMap RI isn't quite that plan, it's more a collection of guidelines to help communities develop a plan, but it's a good step in the right direction.
Posted in Class Warfare, Featured, Housing, National News, Race & Racism | Tagged affordable housing, barrington, Charlestown, coventry, east greenwich, Economic Policy institute, EPI, exeter, ferguson, Justin price, Mike Brown, portsmouth, RhodeMap, Sherry Roberts | 6 Responses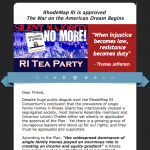 By Tom Sgouros on December 21, 2014
In a stunning turnaround, the RI Tea Party today made a full-throated endorsement of some of the most intrusive government regulations on the books. In a fundraising email, the group called on its supporters to "…rise up against this assault on everything you've worked your entire life to earn" — by defending existing zoning and land-use regulations throughout the […]
Posted in Economics, Featured, Housing | Tagged affordable housing, rhodemapRI, Tea Party | 10 Responses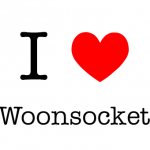 By Dave Fisher on May 6, 2014
Hey there, guys and gals. I was just having a coffee cabinet and some dynamites, thinking about yesterday's SCORI decision in the Woonsocket and Pawtucket School Committee's case to alter and accelerate school funding for these two cities, when it occurred to me that I should reach out to you all because, who knows better […]
Posted in Featured | Tagged affordable housing, General Assembly, Woonsocket | Leave a response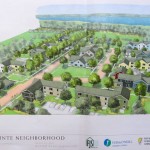 By Bob Plain on August 7, 2013
Good for the Barrington Planning Board for unanimously approving a controversial affording housing project. I think. "Multiple conditions" were placed on the project, according to the Providence Journal, including that at least 10 of the 40 units only have one bedroom. This condition would effectively limit the number of families with children that could live […]
Posted in Class Warfare, Featured, Housing | Tagged affordable housing, barrington | Leave a response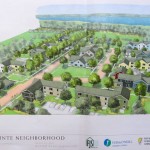 By Bob Plain on May 15, 2013
Jim Hummel, an independent journalist who lives in Barrington, took a very different tack than me on the issue of affordable housing in Rhode Island's favorite suburban utopia. Last fall, he reported Barrington actually has a lot of housing that meets the state's definition of affordable housing, but that not much of it fits what […]
Posted in Economics, Featured, Housing | Tagged affordable housing, barrington | 1 Response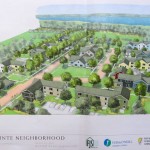 By Bob Plain on May 14, 2013
When it comes to community, Barrington is by many measures Rhode Island's standard for success. It boasts the best schools and the highest household median income. Crime is low, taxes are reasonable, real estate is valuable and amenities abound. Then how is it that this upper middle class suburban utopia epitomizes the state's biggest economic […]
Posted in Class Warfare, Economics, Featured | Tagged affordable housing, barrington, classism | 1 Response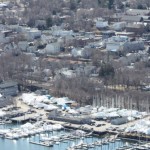 By Bob Plain on February 24, 2013
Dear affordable housing-hating Barrington, This is some friendly advice for you from your cross-Bay rival for best public education community in the state, East Greenwich. You might have higher NECAP scores but we have something you don't: diversity. A lot of people know us as a snobby suburb where affluent executives sleep and send their […]
Posted in Featured, Housing | Tagged affordable housing, barrington, diversity, eg | 1 Response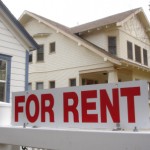 By Bob Plain on January 29, 2013
Goveror Chafee gets more guff today because of his reluctance to help the most struggling Rhode Islanders as housing advocates rally at the State House today, 3pm, to call for more funding to a rental assistance program. "Because of State cuts to Rhode Island Housing Authority, tenants in seven apartment complexes in Providence, Central Falls […]
Posted in Housing | Tagged affordable housing, rent | Leave a response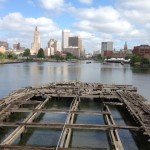 By Bob Plain on September 20, 2012
David Cicilline is surging. After comfortably beating Anthony Gemma in the primary it now looks like he's comfortably ahead of his conservative challenger Brendan Doherty in polls commissioned by the Democrats. While Republicans, Buddy Cianci and other Cicilline detractors might dismiss partisan polls, it still gives the incumbent an advantage and shows momentum. We'll have […]
Posted in Featured | Tagged affordable housing, Brendan Doherty, David Cicilline, father-daughter dance, Gina Raimondo | 1 Response