By Andrew Stewart on February 28, 2016
In part two of our interview with Eric Draitser, geopolitical analyst and commentator, he explains the role of China in the African continent and Syria. These two locations demonstrate the meaning of the multi-polar world theory and repudiate a good deal of the propaganda generated by the mainstream media.
Posted in Activism, Featured, Politics | Tagged Africa, China, Eric Draitser, syria | 4 Responses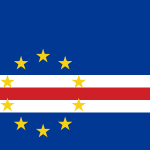 By Andrew Stewart on July 6, 2015
While the celebrations have passed for American Independence Day, in Cape Verde and its diaspora, which has a significant representation in Rhode Island, the party has just begun. July 5th and 6th mark the fortieth anniversary of the independence of Cape Verde from Portuguese colonialism and the foundation of the Republic. This anniversary is particularly impressive […]
Posted in Arts & Culture, Class Warfare, International News, Providence, Rhode Island | Tagged Africa, Cape Verde | Leave a response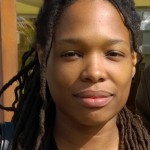 By Steve Ahlquist on September 3, 2014
The Humanists of Rhode Island are proud to host medical anthropologist Adia Benton, delivering a presentation, "Addressing the Ebola Crisis in West Africa" in the auditorium of the Knight Memorial Library on 275 Elmwood Av, Providence, RI 02907 at 6pm on Monday, September 8, 2014.
Posted in Events, Featured, Health Care, International News | Tagged Africa, ebola, Humanists of Rhode Island | Leave a response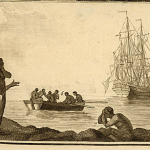 By Marco McWilliams on February 6, 2014
I wonder what Little John thought as he gazed into the lamenting eyes of captive Africans, as their shackled feet pressed their way onto the blood-stained sailing vessel of death. One can only imagine Little John fears as he beheld those humans — some of whom were his same age. "Will they kill me? Will I return home to my mother and father and brothers and sisters?" he must have speculated to himself."
Posted in Featured, History, Race & Racism, Rhode Island | Tagged Africa, Black History Month, Newport, Rhode Island, Slavery | 1 Response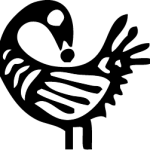 By Marco McWilliams on February 9, 2012
History is a clock that people use to tell their political and cultural time of day. It is also a compass that people use to find themselves on the map of human geography. History tells a people where they've been and what they've been; where they are and what they are. History tells a people […]
Posted in National News, Opinion, Race & Racism | Tagged Africa, Black, History | 18 Responses
By Marco McWilliams on September 7, 2011
Like a banal refrain in American discourse on Africa they ring out: death, disease, war torn, drought, famine, starvation, etc. The list could go on but it would not matter. Like the white noise of a humming fan on a hot summer day, we hear the Western refrain on Africa, yet, somehow we do not. […]
Posted in News | Tagged Africa | Leave a response