Browse:
Home
/
bank of america
By Steve Ahlquist on March 13, 2017
"But I was…" said Molly Henry.
"No. You cannot speak," insisted Providence City Councilor Terrence Hassett, "It's the rule of the chamber."
Posted in Activism, Climate, Corporate Greed, Energy, Environmental Racism, Featured, Infrastructure, National News, Photos, Providence, Video | Tagged Bakken Oil Field, bank of america, Barrack Obama, Brown University, Bryan Principe, Carmen Castillo, citizens bank, Dakota Access Pipeline, DAPL, donald trump, Elizabeth Hoover, Food and Water Watch, Jo-Ann Ryan, JP Morgan Chase, Kshama Sawant, Mary Kay Harris, Molly Henry, No DAPL RI, Providence City Council, Providence City Council Ordinance Committee, Randy Noka, seth yurdin, Sunoco Logistics Partners, Terrence Hassett, WBNA, West Broadway Neighborhood Association | Leave a response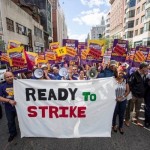 By Bob Plain on September 26, 2016
Some 500 Rhode Island janitors – who work at TF Green Airport, CVS, Fidelity and other places in the Ocean State – could go on strike if their labor union can't come to an agreement with their employer this week on a new contract.
Posted in Featured | Tagged bank of america, cvs, fidelity, fight for 15, providence college, seiu, TF Green | Leave a response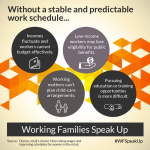 By Tony Hempfer on March 15, 2016
The legislation that we are advocating for, Fair Workweek for Rhode Island, incentivizes employers to give workers their schedules in advance and compensates employees for last-minute scheduling changes.
Posted in Activism, Civil Rights, Class Warfare, Corporate Greed, Economics, Featured, Labor, News, Rhode Island, State House | Tagged bank of america, Center for Popular Democracy | 2 Responses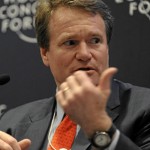 By Steve Ahlquist on February 14, 2015
When asked about the role of faith in his life, Brian Moynihan, CEO of Bank of America, invoked the Golden Rule in a way I never thought possible when he claimed that the principle of being customer focused in business, "is not all that different from treating others as you want to be treated yourself."
Posted in Class Warfare, Corporate Greed, Economics, Events, Featured, Labor, News, People, Religion | Tagged bank of america, Brown Student Labor Alliance, Department of Justice | 4 Responses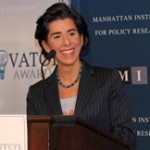 By Bob Plain on May 13, 2013
The Providence Journal reports that Gina Raimondo was in San Francisco recently selling her pension cutting playbook to a group of San Francisco business leaders. The Bay Area Council, which bills itself on its website as a "a business-sponsored, public policy advocacy organization for the nine-county Bay Area. The Council proactively advocates for a strong […]
Posted in Featured, Politics | Tagged bank of america, ceo, Gina Raimondo | 4 Responses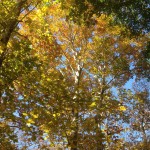 By Bob Plain on October 25, 2012
I'm starting to get the feeling that Brendan Doherty doesn't even want to serve in Congress. If he did, he'd probably audition for the job a just little bit rather than just trying to convince voters to reject incumbent David Cicilline. This campaign has become ridiculously negative, and their debates remind me of when my […]
Posted in Featured | Tagged bank of america, bill clinton, Brendan Doherty, David Cicilline, Elizabeth Warren, Gordon Fox, mark binder, projo, scott brown | 5 Responses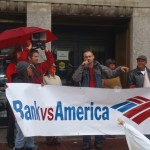 By Bob Plain on May 7, 2012
After a protest in front of the downtown Bank of America building this afternoon at 5pm, about 15 Rhode Islanders are heading off to Charlotte North Carolina to join thousands of others from across the United States to protest at the bank's annual shareholder's meeting. Today's action in downtown Providence in front of the Superman […]
Posted in Economics, National News | Tagged bank of america, banks, charlotte, corporate greed, DARE, Income Inequality, Rhode Island | 13 Responses