Browse:
Home
/
block island
By Bob Plain on April 11, 2017
The annual Kids Count Factbook on child well-being in Rhode Island, now in its 23rd year, is a local rite of spring – but it's nothing like the first tulips or tufted titmouse. Instead it's an annual reminder of just how segregated – economically and otherwise – the Ocean State is. The massive 194-page report […]
Posted in Barrington, Central Falls, East Greenwich, Featured, Inequality, Pawtucket, Providence, Rhode Island, Scituate | Tagged barrington, block island, Central Falls, east greenwich, Jamestown, Kids Count, Kids Count Factbook, Little Compton, pawtucket, Poverty, Providence, Woonsocket | Leave a response
By transportprovidence on January 17, 2017
Raimondo deserves a modest nod for choosing not to completely eliminate car taxes, a regressive plan that for some reason many progressives think would help economic justice.
Posted in Class Warfare, Featured, Inequality, Taxes, Transportation | Tagged aaron regunberg, art handy, block island, car tax, carbon tax, David Norton, Donald Carcieri, earned income tax credit, EITC, Fair Shot Agenda, Gina Raimondo, kennedy plaza, Nicholas Mattiello, pawtucket, Providence, Providence Journal, RIPTA | Leave a response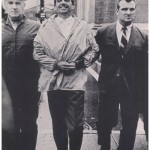 By Bob Plain on May 1, 2016
Father Daniel Berrigan, the legendary peace activist-priest who publicly burned draft cards in 1968 and subsequently eluded prison for the famous act of civil disobedience until his arrest on Block Island in 1970, died Saturday. He was 94 years old. "We have chosen to be branded peace criminals by war criminals," Berrigan famously said while […]
Posted in Activism | Tagged block island, Rhode Island | 1 Response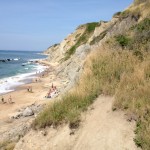 By Steve Ahlquist on September 3, 2015
New Shoreham Town manager Nancy Dodge and Representative Blake Filippi give their takes on reverting the name of Block Island to the Native American name, "Manisses."
Posted in Featured, History, National News, Rhode Island | Tagged block island | 1 Response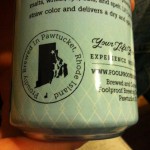 By Samuel G. Howard on June 16, 2014
In the course of my job, I spend a lot of time with budding graphic designers, marketing students, and the like. Often, they've received some Rhode Island-centric assignment that will include a logo. Drawing a logo that represents Rhode Island can be relatively difficult if you've given it some thought. The anchor can be too […]
Posted in Featured, Media | Tagged block island, Rhode Island | Leave a response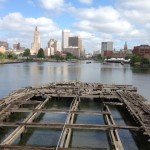 By Bob Plain on October 2, 2012
Congratulations to Barrington for becoming the first town in Rhode Island to ban plastic grocery bags, and here's hoping many more municipalities follow suit; such restrictions serve as a great aid in cleaning up Narragansett Bay, Rhode Island's greatest natural asset. Speaking of firsts, the first offshore wind farm in the United States, which should […]
Posted in Featured | Tagged 38 Studios, barrington, block island, Cranston, curt schilling, patch, plastic bags, projo | 2 Responses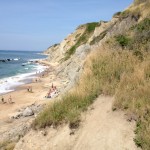 By Bob Plain on July 31, 2012
So CNBC thinks Rhode Island is a rotten place to do business … well at least Yankee Magazine recognized that the Ocean State has some of the coolest coastal communities in the region. In its annual ranking of the best beach towns in New England, editors ranked five Rhode Island municipalities among the 25 best […]
Posted in Economics, Featured | Tagged block island, narragansett, Newport | 4 Responses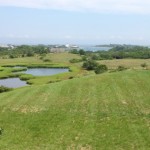 By Bob Plain on July 25, 2012
Both the biggest and smallest newspapers in Rhode Island weighed in last week on whether or not the federal government should subsidize private sector flights to Block Island. Interestingly, it was New Shoreham's paper of record – not the state's – that thought to make an economic argument on behalf of Rhode Island. "And why, […]
Posted in Economics, Featured, Rhode Island | Tagged block island, projo, Rhode Island | 2 Responses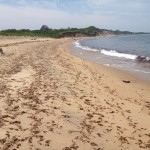 By Bob Plain on July 5, 2012
Even with the big police crackdown this year, which was evident at all the well-known party beaches, still no place celebrates the Fourth of July like Block Island. Bristol's parade might be older and Boston's festivities more filled with pomp and circumstance, but no other town I've ever spent summer's best holiday in parties quite […]
Posted in Featured | Tagged block island | 1 Response