Browse:
Home
/
Brett Smiley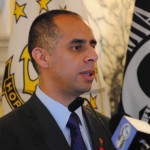 By Steve Ahlquist on January 6, 2016
Here are the details of the development projects that Mayor Jorge Elorza and the Providence City Council are in the process of granting multi-million dollar tax breaks to even as the City Council weighs plans to increase taxes on Providence homeowners.
Posted in Class Warfare, corporate greed, Democrats, Featured, News, Providence, Rhode Island | Tagged 100 Fountain Street, 166 Valley Street LLC, 60 Valley Street LLC, Brett Smiley, jorge elorza, Monohassett Mill LLC, Pearl Street LLC, Pearl Street Properties LLC, Providence City Council, Rhode Island Progressive Democrats, RIPDA, Rising Sun Mills Project, STEP, Stop Tax Evasion in Providence, TSAs | 11 Responses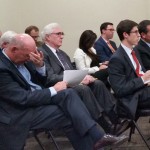 By Steve Ahlquist on November 19, 2015
Providence City Hall was electric with meetings being conducted behind closed doors. What happened in the Finance Committee room was theater, the real deals were all made out of sight. The Finance Committee meeting seemed meticulously planned so that when it started, it would fall like a string of dominoes in favor of moneyed interests and to the detriment of hotel workers.
Posted in Class Warfare, corporate greed, Featured, Labor, News, Providence, Rhode Island, Taxes | Tagged Brett Smiley, Carmen Castillo, Fogarty Building, george nee, Gina Raimondo, John Igliozzi, josh miller, Kevin Jackson, Luis Aponte, Michael Sabitoni, Providence City Council Finance Committee, renaissance hotel, Sabina Matos, Tax Stabilization Agreement, Terrance Hassett, The Procaccianti Group, TPG, TSA | 2 Responses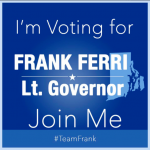 By Bob Plain on September 8, 2014
The lt. governor's race is the only Democratic primary for statewide office this year that didn't split the progressive left. When it comes to that race, longtime Warwick Rep. and local bowling alley owner Frank Ferri is the obvious progressive choice. Ferri is best known for championing marriage equality. He re-married his longtime spouse Tony […]
Posted in Campaign 2014, Featured | Tagged Brett Smiley, elizabeth roberts, ferri, frank ferri, lt gov, margaux morisseau, Marti Rosenberg | 2 Responses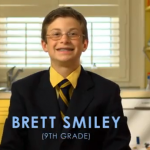 By Bob Plain on June 13, 2014
Progressives have a tough choice when it comes to whom to support for mayor of Providence. Will liberals like Jorge Elorza, the Latino housing court judge who grew up in Providence. Will they break for Lorne Adrain, the former chairman of the former state education board who lives on the East Side? Will they go […]
Posted in Featured, Providence | Tagged Brett Smiley, prov mayor, Providence, smiley | 4 Responses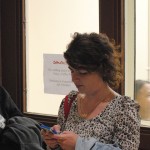 By Steve Ahlquist on June 2, 2014
Thursday night's last minute cancellation of the Providence City Council's Ordinance Committee remains unexplained. Both the mayor's office and members of the city council remain silent about the cancellation that left more than a hundred hotel workers and supporters, mostly women and working mothers, to arrive at an empty and unresponsive City Hall. Two Democratic […]
Posted in Campaign 2014, Featured, Labor, Providence | Tagged Brett Smiley, fight for 15, jorge elorza, minimum wage, Providence City Council, renaissance, renissance hotel | Leave a response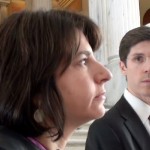 By Steve Ahlquist on February 6, 2014
Brett Smiley, running for the position of Mayor of Providence in this September's Democratic primary isn't letting the fact that he hasn't been elected stop him from coming forward with some bold new initiatives. Tuesday morning found Smiley in the State House rotunda with State Senator Gayle Goldin proposing a bill that upon passage would […]
Posted in Featured, Gun Control, Politics, State House, Taxes | Tagged ammunition, Brett Smiley, gail goldin, guns, maria cimini, Providence, state house | 17 Responses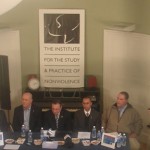 By Frymaster on January 20, 2014
To celebrate the life and work of Dr. Martin Luther King, the Institute for the Study and Practice of Nonviolence hosted a candidates forum, focusing on their approaches to minimize violence in Providence and Rhode Island. The forum opened with a session for gubernatorial candidates, and concluded with a session for the Providence mayoral candidates. […]
Posted in Campaign 2014, Criminal Justice, Democrats, Elections, Featured | Tagged Brett Smiley, Institute for the Study & Practice of Nonviolence, jorge elorza, Lorne Adrain, Michael Solomon, Providence mayoral candidates, RI gubernatorial candidates | 7 Responses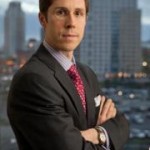 By Bob Plain on December 6, 2013
"Providence is to Boston as Brooklyn is to Manhattan," candidate-for-mayor Brett Smiley told Mark Gray and I in our new weekly podcast. "We need to participate in the Boston regional economy in a way we don't currently. We are the creative, culturally unique outpost to our neighbor to the north. We need to seize our […]
Posted in Elections, Featured, Providence, RIF Radio | Tagged alex and ani, Brett Smiley, depetro, linc chafee, projo, Providence | 2 Responses
By Bob Plain on December 3, 2013
It's Tuesday, December 3rd, the day Detroit will, or won't, officially file for bankruptcy protection … and, in local news, Brett Smiley is formally announcing he's running for mayor of the Capital City today. Check out the About page on his website and you'll see there is little doubt he sees himself as the progressive in the crowded field for mayor
Posted in RIF Radio | Tagged anonymous, Brett Smiley, con-con, ken kesey, koch bros, pension, raimondo, Taveras, ted siedle | 28 Responses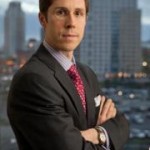 By Bob Plain on July 17, 2013
Providence voters will probably have a progressive to elect mayor in 2014 even if Angel Taveras runs for higher office as Brett Smiley says he's put together a high-powered committee to "seriously explore" running for mayor if Taveras doesn't. "I love Providence and know first-hand the positive impact a passionate and committed mayor can have […]
Posted in Elections, Featured, Providence | Tagged Brett Smiley, mayor 14, Providence, smiley | Leave a response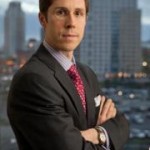 By Brian Hull on January 25, 2013
Brett P. Smiley has worked with nearly every level of the United States government and developed relationships with influential, knowledgeable, and accomplished elected and appointed officials across the country. He is known and respected by a large network of people for his professionalism and work ethic and he'll be honored as one of the New […]
Posted in Events | Tagged Brett Smiley, new leaders council | Leave a response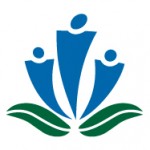 By Brian Hull on January 22, 2013
The New Leaders Council Rhode Island will kick off their 2013 Institute this Saturday, January 26, and at 6:00pm, and invites the public to celebrate and support Rhode Island's nominees for the national "40 Under 40″ Awards.  This year's event will be held at Asian Palace, 1184 N. Main St., Providence. Rhode Island's 2013 "40 […]
Posted in Events, Featured, Rhode Island | Tagged Andy Posner, Brett Smiley, james diossa, new leaders council | Leave a response
By Brian Hull on August 23, 2011
Carol Santos Aguasvivas, Andy Andujar, Anthony Autiello, Jr., Peter Baptista, Jake Bissaillon, Hon. Chris Blazejewski, Sandra Cano, Victor Capellan, Suzanne Da Silva, Jeff Dana, Adriana Dawson, Jason Del Pozzo, Doris De los Santos, Hon. James Diossa, Michael Fontaine, Amy Gabarra, Meghan Grady, Teny Gross, Chris Hunter, Arianne Lynch, Daniel Meyer, Alex Moore, Albin Moser, Lauren […]
Posted in Events | Tagged Adriana Dawson, Albin Moser, Alex Moore, Amy Gabarra, Andy Andujar, Angel Taveras, Anthony Autiello, Arianne Lynch, Brett Smiley, Carol Santos Aguasvivas, Chris Hunter, Chris Vitale, Cliff Wood, Daniel Meyer, David Segal, Doris De los Santos, Hon. Chris Blazejewski, Hon. James Diossa, Jake Bissaillon, Jason Del Pozzo, Jeff Dana, Jr., Lauren Nocera, Meghan Grady, Michael Fontaine, Peter Baptista, Providence, Sandra Cano, Suzanne Da Silva, Teny Gross, Tony Simon, Victor Capellan, Wild Colonial | Leave a response