Browse:
Home
/
Campaign Finance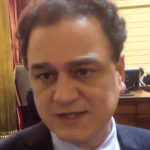 By Bob Plain on March 3, 2015
Former House Speaker Gordon Fox is facing three years in jail after agreeing to plead guilty to campaign finance fraud and accepting a bribe, state and federal officials announced this morning. The announcement seems the culmination of the investigation into Fox, a powerful Providence Democrat, that was marked by the high-profile raid of his State […]
Posted in Featured, State House | Tagged bribe, Campaign Finance, Gordon Fox, Peter Neronha, Rhode Island State House | 2 Responses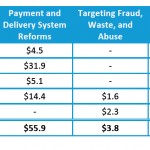 By John Marion on September 18, 2014
As regular readers of RI Future know Common Cause Rhode Island pushed for a People's Pledge in the race for governor last year. Despite some skeptics the three leading Democrats agreed to the Pledge in April. Up until the final days the Pledge held and we saw not a single TV or radio ad run […]
Posted in Featured | Tagged Allan Fung, Campaign Finance, Elections, Gina Raimondo, Governor, People's Pledge, Rhode Island | Leave a response
By Greg Gerritt on May 27, 2014
I will appear at the RI Board of Elections meeting on Wednesday May 28 at 3:30 PM at Board of Election headquarters, 50 Branch Avenue in Providence to contest a ruling that The Green Party  of Rhode Island can not accept a $75 contribution from the Green Party of the United States. In an age […]
Posted in Elections | Tagged Campaign Finance, green party | 1 Response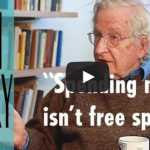 By Robert Malin on April 3, 2014
In the recent Supreme Court decision McCutcheon v. FEC, the right wing Bush appointed Supreme Court Justices tipped the scales and ruled essentially that spending money is free speech. When Abel Collins interviewed famed linguist and philosopher Noam Chomsky, Noam asked rhetorically asked why not just admit that we have given up on democracy and […]
Posted in Class Warfare, Featured | Tagged Abel Collins, Campaign Finance, McCutcheon, noam chomsky | 3 Responses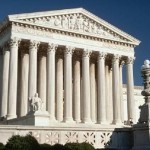 By Bob Plain on April 2, 2014
"If the court in Citizens United opened a door," wrote Supreme Court Justice Stephen Breyer, "today's decision may well open a floodgate." But his was the dissenting opinion in the Supreme Court's 5-4 ruling that strips back prohibitions on how much money people can give to candidates. The New York Times called it "a sequel […]
Posted in Elections, Featured | Tagged Campaign Finance, McCutcheon, oregon, Sam Bell, SCOTUS, sheldon | 2 Responses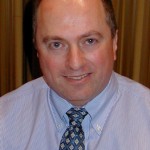 By Samuel G. Howard on January 30, 2014
I read with interest Ken Block's rejection of the People's Pledge on the following basis: "I support comprehensive campaign-finance reform," Block said. "But I won't do it piecemeal." And a People's Pledge wouldn't address the disadvantage he'd face against incumbents such as Raimondo, "who has spent three full years as treasurer raising money for this […]
Posted in Featured | Tagged Campaign Finance, gov14, Ken Block, People's Pledge | Leave a response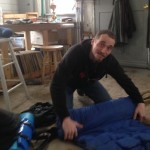 By Bob Plain on January 10, 2014
Mike McCarthy pretty much stepped away from political activism after Occupy Providence left Burnside Park in early 2012, but he's making a comeback for campaign finance reform over the next two weeks as he'll be joining Lawrence Lessig and the Rootstrikers – along with David Segal and Demand Progress – in a march from Dixville […]
Posted in Activism, Featured | Tagged Campaign Finance, lawrence lessig, New Hampshire, rootstrikers, segal | 3 Responses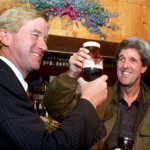 By John Marion on October 24, 2013
In 1996 incumbent John Kerry and Governor William Weld were headed toward an epic showdown for the U.S. Senate in Massachusetts. Closely matched as candidates, they knew spending in their upcoming race could break records. In a novel twist the candidates themselves sat down and negotiated an agreement to limit the total amount that could […]
Posted in Politics | Tagged Alan Fung, Angel Taveras, Campaign Finance, campaign finance reform, Citizens United, citizens united super pacs, clay pell, Ken Block, People's Pledge, super pacs | 1 Response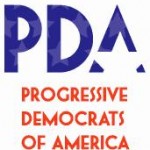 By Bob Plain on September 9, 2013
The Rhode Island chapter of the Progressive Democrats of America accused the NRA of violating campaign finance laws by using a national political action committee to fund its local PAC here. The complaint alleges that the local NRA PAC is lying on campaign disclosure forms when it claims to have received at least 1,500 donations […]
Posted in Gun Control, Politics | Tagged Campaign Finance, NRA, RIPDA | Leave a response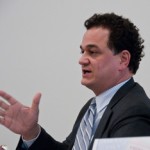 By Mark Binder on October 18, 2012
Maybe Gordon Fox was a progressive once, and certainly every so often he throws out something that seems progressive, and yes, he's kept anti-abortion legislation from coming to a vote, but really his reign is all about the money and the power.
Posted in Elections, Politics, Rhode Island, State House | Tagged 2012 elections, 38 Studios, board of regents, Campaign Finance, payday lending, payday loans, Redistricting | 6 Responses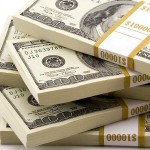 By Brian Hull on January 22, 2012
Over at The Nation, they have a list of Eleven Shocking Facts About Campaign Finance (and they're not pretty): The amount of independent expenditure and electioneering communication spending by outside groups has quadrupled since 2006. [Center for Responsive Politics] The percentage of spending coming from groups that do not disclose their donors has risen from 1 percent to 47 percent since […]
Posted in Elections, Featured, National News, Opinion | Tagged Campaign Finance, Citizens United, Money in Politics | 2 Responses