Browse:
Home
/
carbon tax
By transportprovidence on January 17, 2017
Raimondo deserves a modest nod for choosing not to completely eliminate car taxes, a regressive plan that for some reason many progressives think would help economic justice.
Posted in Class Warfare, Featured, Inequality, Taxes, Transportation | Tagged aaron regunberg, art handy, block island, car tax, carbon tax, David Norton, Donald Carcieri, earned income tax credit, EITC, Fair Shot Agenda, Gina Raimondo, kennedy plaza, Nicholas Mattiello, pawtucket, Providence, Providence Journal, RIPTA | Leave a response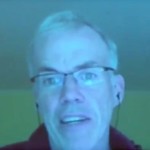 By Steve Ahlquist on October 5, 2016
"Five to ten years ago we thought the transition was going to be from coal, to natural gas as some sort of bridge fuel, onto renewables," said 350.org's Bill McKibben in a message to Rhode Island, "and now, sadly, we realize we can't do that in good faith, because natural gas turns out not to work that way, as a bridge fuel."
Posted in Activism, Climate, Corporate Greed, Energy, Events, Featured, Infrastructure, National News, News, Rhode Island, Video | Tagged Bernie Sanders, Bill McKibben, carbon tax, fdr, Federal Energy Regulatory Commission, ferc, greg gerritt, ISO NE, meg curran, NEPOOL, Public Utilities Commission, RIPUC, Sheldon Whitehouse | Leave a response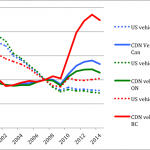 By Peter Nightingale on March 8, 2016
The EPA has a long history of underestimating fugitive methane. The upshot of these errors is that the Energize RI Act might set a trend of under-taxing fugitive methane by roughly a factor ten. Exxon Mobil —#ExxonKnew, our nation's biggest fracker— undoubtedly loves this trend!
Posted in Climate, Energy, Featured, State House | Tagged carbon tax, Energize RI, resilient ri, Rhode Island State House | Leave a response
By Elisha Aldrich on April 14, 2015
A new study says a carbon tax in the state would create between 2,000 and 4,000 jobs, as well as create up to $900 million in state revenue by 2040. Scott Nystrom, a senior economic associate and project manager for Regional Economic Models, Inc. presented the study's findings at Brown University. Sponsored by the Energize […]
Posted in Climate, Featured, State House | Tagged Carbon Price, carbon tax, Economy, Elisha Aldrich, EnergizeRI, Environment, Jobs, news, Providence, Rhode Island | Leave a response
By Peter Nightingale on December 11, 2014
Scott Nystrom, a senior economic associate Regional Economic Models (REMI), gave a talk at Brown University about Fee-and-Dividend Carbon Tax, a plan proposed by the Citizens' Climate Lobby (CCL). The talk presented the effect on the economy and power generation of a steadily rising fee imposed on the CO2 content of fossil fuels. The presentation […]
Posted in Climate, Economics, Featured | Tagged carbon fee, carbon tax, climate change, fossil free ri, remi | 3 Responses
By Bob Plain on November 19, 2014
And in his 80th Senate floor speech on climate change, Sheldon Whitehouse introduced a carbon tax. "For years now, Rhode Island has been on the losing end of the fossil-fuel economy," said Whitehouse, according to a press release announcing the legislation. "We suffer the effects of climate change caused by carbon pollution – from rising […]
Posted in Climate | Tagged carbon fee, carbon tax, climate change, sheldon, sheldown whitehouse | 1 Response