Browse:
Home
/
Charlene Lima
By Steve Ahlquist on March 10, 2017
"When you tell a radical Christian, when you tell a humanist – it's not just a Christian thing but it is a Christian thing and I'm a Christian pastor – when you make a law telling me I can't help somebody, as God is my witness I'm going to violate that law."
Posted in Activism, Civil Rights, Class Warfare, Featured, Homelessness, Inequality, Photos, Poverty, Religion, State House, Video | Tagged Charlene Lima, DARE, direct action for rights and equality, Duane Clinker, Edie Ajello, Jane Young, Jason Knight, Jeremiah O'Grady, Justin price, LeeAnn Byrne, Malcus Mills, Megan Smith, Michael Araujo, Muscular Dystrophy Association, Randall Rose, Rhode Island Coalition for the Homeless, RI ACLU, RI Jobs with Justice, Robert Nardolillo, Steven Brown | Leave a response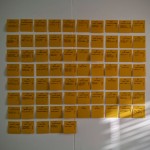 By Steve Ahlquist on July 1, 2016
These 34 lucky politicians won't have to go through the tedious process of walking their district and meeting their constituents, spend any of their campaign cash or run any kind of campaign at all. They are all effectively re-elected, and they all get to take the year off.
Posted in Elections, State House | Tagged Antonio Giarrusso, Charlene Lima, Daniel DaPonte, Gayle L. Goldin, K Joseph Shekarchi, Kathleen Decker, Mary Duffy Messier, Paul Jabour, Raymond A. Hull, Shelby Maldonado | 4 Responses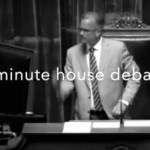 By Steve Ahlquist on January 28, 2016
Featuring amazing mental images such as: five priests drinking in a secret bar at City Hall, Ray Hull tucking Cianci into bed at night and a big, bad, handsome "psychopath" biting a man's ear off, this was not a typical day at the State House.
Posted in Featured, History, National News, Providence, Rhode Island, State House | Tagged Charlene Lima, john harwood, Raymond A. Hull | 2 Responses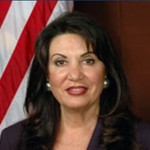 By Bob Plain on March 6, 2012
A bill to repeal the controversial new voter id law passed last session will be heard today by the House Judiciary Committee, said sponsor Charlene Lima, D- Cranston. Lima said the law, which requires people to show a valid state id card before voting, "is a solution to a non-existing problem." "There is no widespread […]
Posted in Elections, Featured, Politics, Rhode Island, State House | Tagged Charlene Lima, jon brien, Voter ID | 3 Responses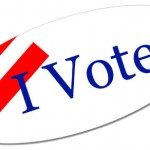 By Brian Hull on January 19, 2012
Watch for Rep. Charlene Lima to introduce legislation today to repeal the Voter ID bill that passed last session and was signed by Governor Chafee.  She has been circulating the legislation in the House and has about 15 co-sponsors.  It will likely be coming today in tandem with her press statement which was not completed […]
Posted in Elections, News, Politics, Rhode Island, State House | Tagged Anastasia Williams, Charlene Lima, Harold Metts, Lincoln Chafee, Scott MacKay, Voter Fraud, Voter ID | 18 Responses