Browse:
Home
/
Charlestown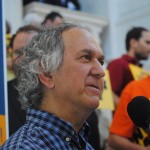 By Paul Roselli on December 19, 2016
I believe that many of you on the City Council and as residents question the value of selling water to a power plant. But you need to be heard and you need to ask questions. Why enter into an arrangement with an outside company when others have already rejected just such an arrangement?
Posted in Burrillville, Climate, Energy, Featured, Health Care, Infrastructure, News, Woonsocket | Tagged Audubon Society, Blackstone River, Blackstone River Watershed Council, Blackstone Valley National Heritage Corridor, Blackstone Valley Tourism Council, burrillville, Center for Disease Control, Charlestown, Clean Water Action, cumberland, EFSB, Energy Facility Siting Board, Environmental Council of Rhode Island, Friends of the Blackstone, Harrisville Water, Hopkinton, Invenergy, Lincoln, middletown, Nature Conservancy, North Smithfield, Pascoag Utility District, Resilient Rhode Island, Richmond, Save The Bay, Scituate, south kingstown, Thompson CT, tiverton, Woonsocket, Woonsocket City Council, Woonsocket's Utility District | 4 Responses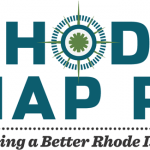 By Steve Ahlquist on March 10, 2015
Undoing the damage of decades of racist housing policy and preventing future Fergusons requires a plan. RhodeMap RI isn't quite that plan, it's more a collection of guidelines to help communities develop a plan, but it's a good step in the right direction.
Posted in Class Warfare, Featured, Housing, National News, Race & Racism | Tagged affordable housing, barrington, Charlestown, coventry, east greenwich, Economic Policy institute, EPI, exeter, ferguson, Justin price, Mike Brown, portsmouth, RhodeMap, Sherry Roberts | 6 Responses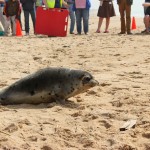 By Will Collette on May 23, 2014
Earlier this month, the good people at the Mystic Aquarium Animal Rescue Team did the unusual, releasing three seals – two harps and one gray seal – at the same time at Blue Shutters Beach in Charlestown.  The three seals, Pluto, Pandora and Curie, plopped out of their carriers and waddled down to the water to begin their normal […]
Posted in Featured, Politics | Tagged Charlestown, progressive charlestown, todd giroux | Leave a response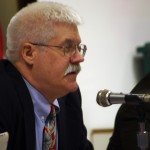 By Will Collette on March 24, 2012
With less than 8,000 people, beautiful beaches and forests and relative affluence, you'd think Charlestown would be a tranquil place. But don't believe it. Politics is almost always a blood sport, and it seems that the smaller the setting, the bloodier it gets. The dominant political group in Charlestown is called the Charlestown Citizens Alliance, […]
Posted in Politics | Tagged Charlestown | Leave a response