Browse:
Home
/
Common Cause RI
By Steve Rackett on September 12, 2017
Ken Block's evidence to Donald Trump's Election Commission Integrity meeting in New Hampshire today was rebuked on Twitter by elections expert John Marion, the executive director of Common Cause RI. In a series of tweets, John Marion said, "I  want to share a few thoughts. Social scientists have done rigorous research on the question of […]
Posted in Elections, Featured | Tagged Common Cause RI, Crosscheck, Government Accountability Institute, john marion, Ken Block, Michael McDonald, Michael Morse, Paul Gronke, Shared Goel, Voter Fraud | 2 Responses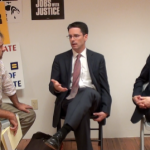 By Bob Plain on October 21, 2016
Question 2 on Rhode Island's ballot this election asks voters if the state Ethics Commission should have restored authority over state legislators that a 2009 lawsuit stripped away. While on its face it may seem like any increased oversight of the often ethically-challenged General Assembly would be a step in the right direction, there are […]
Posted in Featured, State House | Tagged common cause, Common Cause RI, Ethics, Ethics Commission, Rhode Island State House, RI ACLU | Leave a response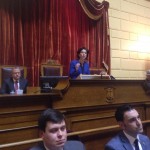 By Steve Ahlquist on June 30, 2015
When Governor Gina Raimondo, who sailed to victory with the endorsement of Emily's List and Planned Parenthood, signed the budget on Tuesday, she officially signed into law language that stands as the most extreme anti-abortion language passed in Rhode Island in two decades.
How did this happen?
Posted in Featured, Health Care, Politics, Religion, Reproductive Rights, Rhode Island, State House, Women | Tagged Abortion, Alliance Defending Freedom, Arthur Corvese, barth bracy, Common Cause RI, Doe v. Burwell, Edie Ajello, Gina Raimondo, hobby lobby, James Rhodes, John DeSimone, john marion, Nicholas Mattiello, Planned Parenthood of Southern New England, Religious Freedom Restoration Act, RFRA, RI ACLU, steve brown | 16 Responses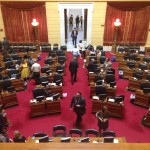 By Elisha Aldrich on June 18, 2015
The House floor saw heated debate Wednesday as representatives discussed the implications of bill H6051, which would allow electronic voter registration. The action would make Rhode Island the 28th state to do so, following a trend that has saved other states money and time, as well as helped to clear voter rolls during elections. Supporters […]
Posted in Civil Rights, Elections, Featured, Rhode Island, State House, Technology | Tagged aaron regunberg, Common Cause RI, Elections, Elisha Aldrich, john marion, Joseph Trillo, Nellie Gorbea, online voter registration, Stephen Ucci, voter registration, Voting | 2 Responses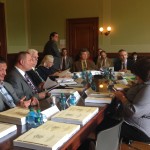 By Elisha Aldrich on June 18, 2015
Much like its House counterpart, the Senate Finance Committee passed the FY16 budget bill unanimously with almost no discussion other than to speak on its merits. "I would certainly characterize this budget as one that is not only ambitious, but one that makes a significant investment in areas that should have been invested in in […]
Posted in Economics, News, Politics, Rhode Island, State House | Tagged budget, Common Cause RI, Daniel DaPonte, Elisha Aldrich, john marion, Juan Pichardo, Nicholas Mattiello, Planned Parenthood, Raymond Gallison, RI Senate, senate finance committee | Leave a response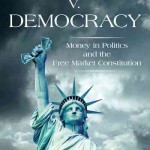 By Bob Plain on September 20, 2014
Is capitalism killing democracy? Former Roger Williams University professor Timothy Kuhner will be back in the Ocean State on Wednesday to discuss this very vexing conundrum. His new book is called "Capitalism v. Democracy: Money in Politics and the Free Market Constitution" explains how the run-away cost of running for office has, according to the […]
Posted in Class Warfare, Events, Featured | Tagged Common Cause RI | 1 Response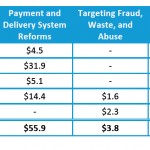 By Bob Plain on February 25, 2014
Three of the Democrats running for governor will meet tomorrow, 10am, at Common Cause RI headquarters to work on further hammering out Rhode Island's first-ever People's Pledge to control anonymous, third party campaign spending. However Angel Taveras, Clay Pell and Gina Raimondo all have different ideas on how to do that. Click on each candidates […]
Posted in Featured | Tagged clay pell, Common Cause RI, Gina Raimondo, People's Pledge, Taveras | Leave a response
By Samuel G. Howard on July 16, 2013
Queue the cries of anguish from the haters: the Better Government Association, a Chicago-based nonprofits that aims to expose corruption and inefficiency, announced today that Rhode Island was the state with the soundest anticorruption and transparency laws in the nation; according to its 2013 "Integrity Index". This will undoubtedly come as a shock to many […]
Posted in Featured, Politics | Tagged Common Cause RI, corruption, Rhode Island | 9 Responses