Browse:
Home
/
Connecticut
By Steve Ahlquist on February 5, 2017
Everything you need to know to effectively testify in favor of increasing the minimum wage at the State House this week.
Posted in Connecticut, Corporate Greed, Economics, Featured, Inequality, Massachusetts, Minimum Wage, Rhode Island, State House | Tagged Connecticut, Gina Raimondo, house finance, House Labor, massachusetts, Michael Araujo, minimum wage, Rhode Island, RI Jobs with Justice, Robert Craven, State House | 1 Response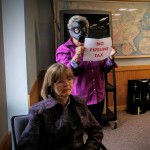 By Steve Ahlquist on October 26, 2016
"With yet another state abandoning proposals for more natural gas pipeline capacity, these efforts to expand fossil fuel infrastructure in New England have hit a virtually unsurpassable roadblock," said Conservation Law Foundation (CLF) president Bradley Campbell in a statement.
Posted in Climate, Corporate Greed, Energy, Featured, Infrastructure | Tagged Access Northeast, Bradley Campbell, CLF, Connecticut, Conservation Law Foundation, Massachusetts Supreme Judicial Court, New Hampshire Public Utilities Commission, Rhode Island Public Utilities Commission, RIPUC, spectra | Leave a response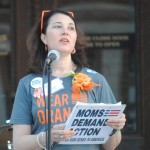 By Jennifer Boylan on October 23, 2016
So what has Rhode Island's General Assembly been doing about gun violence? So far, virtually nothing.
Posted in Activism, Featured, Gun Control, Opinion, State House | Tagged Connecticut, newtown, Rhode Island Chapter of Moms Demand Action for Gun Sense in America, Teresa Tanzi | Leave a response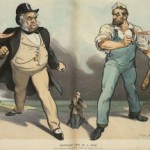 By Bob Plain on February 12, 2013
The Responsible Contract Resolution Act – better known as binding arbitration – will be debated in committee at the State House today. At this hearing, and in the local media before and after it, you will hear many of the Rhode Island's most vocal union busters complain that the bill is tantamount to letting labor […]
Posted in Education, Labor | Tagged Connecticut, Education | 3 Responses
By David Cicilline on January 6, 2013
The horrific images from the shooting at the Sandy Hook Elementary School are still seared into our minds – of six-year olds fleeing from danger, law enforcement officers overwhelmed with emotion, and parents grieving for loved ones taken from them forever. President Obama's powerful words after the shooting spoke directly to the soul of a […]
Posted in Featured, Gun Control | Tagged Congress, Connecticut, David Cicilline, gun safety, Rhode Island, sandy hook | 8 Responses
By Pat Crowley on August 25, 2011
Do charter schools have to teach all kids in the community equally? As they find them, as they are?  This blog post from Wait, What in Connecticut, looking at the enrollment data of several charter schools, including Achievement First schools, argues no. Perhaps most disturbing of all is the fact that despite Connecticut's urban areas […]
Posted in Education, Race & Racism | Tagged Achievement First, Connecticut, Department of Education, Hartford, Testing | Leave a response