Browse:
Home
/
Dan McGowan
By Bob Plain on July 29, 2018
GoLocalProv's company catchphrases is: "See it. Read it. Share it." But the often-abrasive tabloid-esque news website doesn't always make it easy to share – or even see – its content on Twitter. Especially for local reporters.
Posted in Featured, Media | Tagged ABC6, Alana Cerrone, Amanda Milkovits, blocked by GoLocal, Dan McGowan, Ethan Shorey, GoLocalProv, Ian Donnis, Josh Fenton, kathy gregg, Katie Mulvaney, Kim Kalunian, Linda Borg, Linda Levin, Madeline List, Michelle Smith, Mike Stanton, nbc10, Parker Gavigan, Patrick Anderson, phil eil, projo, ripr, Steph Machado, Ted Nesi, Tim White, twitter, valley breeze, Walt Buteau, wpri, wpro | Leave a response
By Steve Ahlquist on October 12, 2017
We hope they will engage productively in the implementation of the [Community Safety Act] and not waste time trying to undo an ordinance that has had several years of vetting by all parties involved.
Posted in Civil Rights, Criminal Justice, Elections, Featured, Immigration, Justice, News, Providence, Race & Racism, Rhode Island, Youth | Tagged Community Safety Act, CSA, Dan McGowan, Julianne Lima, Michael Imondi, PCPRA, Providence City Council, Providence Community-Police Relations Act, Providence Fraternal Order of Police Lodge 3, Robert Boehm, STEP-UP Network | Leave a response
By Steve Ahlquist on May 19, 2017
"If the time and energy that we are contributing as volunteers can be so easily disrepected," wrote Kurland, "it is not appropriate for me to serve the City in this capacity at this time."
Posted in Civil Rights, Class Warfare, Criminal Justice, Featured, Providence | Tagged Bryan Principe, Carmen Castillo, Community Defense Project, Community Safety Act, CSA, CSA Working Group, Dan McGowan, Justice Gaines, Luis Aponte, Martha Yager, Mary Kay Harris, Providence Youth Student Movement, PrYSM, Shannah Kurland | 3 Responses
By Steve Ahlquist on April 28, 2017
"It would just be easier if they told us that black lives don't matter. It would just be easier if the told us they don't think trans is beautiful. It would just be so much easier if they just said they're racist. If they said we don't have to play these fucking games."
Posted in Activism, Civil Rights, Criminal Justice, Featured, Inequality, LGBTQ, News, Photos, Providence, Race & Racism, Video, Women, Youth | Tagged AFSC-SENE, American Friends Service Committee – South East New England, Bryan Principe, Carmen Castillo, Community Safety Act, CSA, Dan McGowan, DARE, David Salvatore, direct action for rights and equality, Hugh Clements, Jo-Ann Ryan, John Igliozzi, jorge elorza, Kevin Jackson, Luis Aponte, Mary Kay Harris, Michael Correia, Nicholas Narducci, Olneyville Neighborhood Association, ona, Providence City Council, Providence FOP, Providence Fraternal Order of the Police, Providence Police Department, Providence Youth Student Movement, PrYSM, Sabina Matos, Samuel Zurier, seth yurdin, Step-Up Coalition, Steven Pare, Terrence Hassett, Vanessa Flores-Maldonado, wilbur jennings | 15 Responses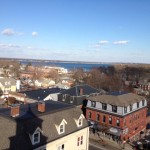 By Samuel G. Howard on January 11, 2013
Regionalization is one of those issues in Rhode Island that many people talk about but never seems to move forward. In a recent GoLocalProv article URI professor Ed Mazze suggests again that the state should regionalize along its five counties. But Warwick Mayor Scott Avedesian explained to RIPR Political Roundtable this morning why it's easier […]
Posted in Featured, Rhode Island | Tagged cities and towns, Dan McGowan, property taxes | 5 Responses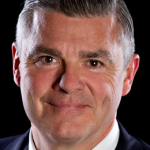 By Samuel G. Howard on July 16, 2012
So, on Sunday GoLocalProv ran a story entitled "Democratic Attack Book Against Brendan Doherty Revealed." There was also a slideshow of accompanying bits from the "attack book." Essentially, the story is that the Democratic Congressional Campaign Committee (the Democratic Party organ which works to get Democrats elected to the U.S. House of Representatives) has a […]
Posted in Elections, Featured | Tagged Brendan Doherty, CD1, Dan McGowan, DCCC, GoLocalProv | 6 Responses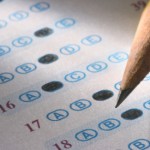 By Russ Conway on February 18, 2012
Last week friend of the blog, Dan McGowan at GoLocal, asked: Everyone agree that "teaching to the test" is a bad idea, but it makes no sense to get rid of standardized tests that could determine whether a student is eligible to graduate… Why not continue to test, but also offer the right interventions that […]
Posted in Education, Race & Racism, Rhode Island | Tagged Alfie Kohn, Dan McGowan, Education Reform, Harold Metts, high stakes testing | 11 Responses