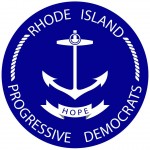 By RI Progressive Democrats of America on July 25, 2016
Raimondo's politics represent an brand of conservatism well to the right of basically anyone of prominence in the national Democratic party.
Posted in Campaign 2016, Democrats, Featured, National News, Pensions, reproductive freedom, State House, Taxes | Tagged AFL­CIO, catherine taylor, Dan McKee, Gina Raimondo, hillary clinton, RI Progressive Democrats of America | 6 Responses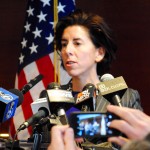 By Steve Ahlquist on February 10, 2016
RhodeWorks s being fast tracked because the necessary arrangements between the various parties involved have been carefully worked out, but in an election year, meaning that the sooner elected officials put this issue in their rear view mirror the better. Several legislators are going to be challenged for their seats because of their votes on this.
Posted in Class Warfare, corporate greed, Democrats, Economy, Featured, Infrastructure, News, Politics, Providence, Republicans, Rhode Island, State Budget, State House, Taxes, Transportation, Video | Tagged AAA of Southern New England, Blue Cross & Blue Shield of Rhode Island, Dan McKee, General Assembly, Gina Raimondo, GPCC, Greater Providence Chamber of Commerce, Grow Smart Rhode Island, james diossa, jorge elorza, Laurie White, lisa baldelli hunt, Lloyd Albert, Michael F. Sabitoni, Nicholas A. Mattiello, Ocean State Job Lot, Peter Andruszkiewicz, Rhode Island Building and Construction Trades Council, RhodeWorks, Sam Bell, Scott Wolf, teresa paiva weed | 5 Responses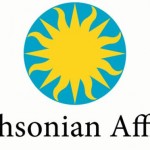 By Steve Ahlquist on August 20, 2015
The new status makes the RIHS, the fourth oldest historical society in the United States, one of 204 Smithsonian Affiliates nationwide, and the only affiliate in the state.
Posted in Events, Featured, History, Providence, Rhode Island, Video | Tagged C. Morgan Grefe, Dan McKee, David Cicilline, Harold Closter, James Langevin, Museum of American History, National Air and Space Museum, National Museum of African American History and Culture, National Museum of American History, National Museum of Natural History, Nellie Gorbea, Rhode Island Hostorical Society, RIHS, Smithsonian, Smithsonian Affiliate | Leave a response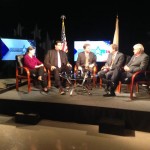 By Bob Plain on October 4, 2014
There are no fewer than four candidates from four political parties running fot lt. governor: Democrat Dan McKee, Republican Catherine Taylor, Moderate William Gilbert and unaffiliated Libertarian Tony Jones. There is no liberal in this race. On NBC 10 News Conference with Bill Rappleye, the four debated, among other things, whether charter schools or vouchers […]
Posted in 10 Wingmen | Tagged catherine taylor, Dan McKee, lt gov, nbc10, tony jones, william gilbert, wingmen | 2 Responses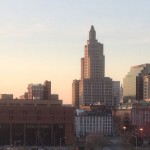 By Bob Plain on May 8, 2012
Here's a list of the 19 cities and towns that are considering raising taxes in next year's budget, according to a great article by Dan McGowan, of GoLocal: Bristol, Charlestown, Cumberland, East Greenwich, Hopkinton, Jamestown, Little Compton, Middletown, Narragansett, New Shoreham, Newport, North Kingstown, North Smithfield, Portsmouth, Richmond, Smithfield, Tiverton, Westerly and Woonsocket. He quotes […]
Posted in RI Progress Report | Tagged corporate america, Dan McKee, Don Carcieri, jason pleau, mafia, municipal property taxes, Occupy Providence, Providence, Rhode Island, susan lusi | 14 Responses
By Brian Hull on April 26, 2010
Update: I just spoke to Anthony Gemma, and he confirmed with me that he is "considering a run for Congress". Currently, he is doing his due diligence, speaking with his family and considering whether or not a run is the right thing to do. Gemma has never ran for public office before and has always thought that […]
Posted in Elections | Tagged Anthony Gemma, Bill Lynch, CD1, Dan McKee, David Cicilline, David Segal, Gem Plumbing & Heating, Mediapeel, Patrick Kennedy | Leave a response