By Bob Plain on September 13, 2018
While the trend nationally has been to oust the incumbents, and the local pundits and politicos seemed braced for an upset, Rhode Islanders stuck by the status quo in the 2018 primary election Wednesday. Democrats roundly rejected Matt Brown's upstart challenge to Governor Gina Raimondo, the more moderate incumbent. And they narrowly stuck by Lt. Governor […]
Posted in Featured, Politics, State House | Tagged aaron regunberg, Allan Fung, Bridget Valverde, Dan McKee, David Cicilline, Gina Raimondo, Jeanine Calkin, Laufton Ascencao, Linna Casar, Marcia Ranglin-Vassell, Matt Brown, Moira Walsh, Rebecca Kislak, Sam Bell, Sheldon Whitehouse, Spencer Dickinson | 5 Responses
By Will Weatherly on June 27, 2018
As the deadline to run for elected office came and went Wednesday afternoon, there are more than a few political newcomers—many young, and many centered around social justice—that could constitute the makings of a progressive wave in Rhode Island. Governor Most notable might be the governor's race, where Matt Brown promises to give incumbent Governor […]
Posted in Congress, Elections, Events, Featured, National News, News, Politics | Tagged Aaron Regunburg, Anthony Giarrusso, Anthony Kennedy, Bridget Valverde, Carlos Cedeno, Cassandra Michael, Chris Blazejewski, Dan McKee, Dana Gee, David Cicilline, Dawn Euer, Donna Nesselbush, edith ajello, Elections, Ewa Dzwierzynski, gayle goldin, Gina Raimondo, Harold Metts, Holly Taylor Coolman, James Langevin, Jason Knight, Jeanine Calkin, Jessica De la Cruz, John Carnevale, John Pacheco, Jonathan Hernandez, josh miller, Justice Ameer Gaines, Justine Caldwell, Kat Kerwin, Kenneth Marshall, Laufton Ascencao, Lauren Carson, lauren niedel, Marcia Ranglin-Vassell, Mark Gee, Mark McKenney, Matt Brown, Matthew Perry, Melanie DuPont, Michael Earnheart, Moira Jayne Walsh, Nellie Gorbea, Nick Autiello, Pat Cortellessa, Pat Fontes, Paul Fogarty, Paul Jabour, Paul Roselli, primaries, Ramon Perez, Rep. Mike Chippendale, Salvatore Caiozzo, Sam Bell, Scott Slater, seth magaziner, Shelby Maldonado, Sheldon Whitehouse, Stephen Archambault, Teresa Tanzi, William Hunt Jr. | 5 Responses
By John McDaid on June 25, 2018
Last night's RI Democratic State committee meeting offered no surprises in the outcome — incumbent Governor Raimondo and Lt. Gov. McKee received expected endorsements — but the process of getting there provided moments of conflict that illuminated tensions within the Party. The convention of the more than 100 members of the state committee — city […]
Posted in Elections, Featured | Tagged aaron regunberg, Dan McKee, Democrats, election, Gina Raimondo, gov18, Matt Brown, Nellie Gorbea, RI, RI Democratic Party, seth magaziner | Leave a response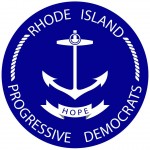 By RI Progressive Democrats of America on July 25, 2016
Raimondo's politics represent an brand of conservatism well to the right of basically anyone of prominence in the national Democratic party.
Posted in Featured, National News, Pensions, Reproductive Rights, State House, Taxes | Tagged catherine taylor, Dan McKee, Gina Raimondo, hillary clinton, RI Progressive Democrats of America | 6 Responses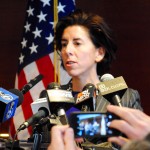 By Steve Ahlquist on February 10, 2016
RhodeWorks s being fast tracked because the necessary arrangements between the various parties involved have been carefully worked out, but in an election year, meaning that the sooner elected officials put this issue in their rear view mirror the better. Several legislators are going to be challenged for their seats because of their votes on this.
Posted in Class Warfare, Corporate Greed, Economics, Featured, Infrastructure, News, Politics, Providence, Rhode Island, State House, Taxes, Transportation, Video | Tagged Blue Cross & Blue Shield of Rhode Island, Dan McKee, General Assembly, Gina Raimondo, GPCC, Greater Providence Chamber of Commerce, james diossa, jorge elorza, Laurie White, lisa baldelli hunt, Nicholas Mattiello, Peter Andruszkiewicz, Rhode Island Building and Construction Trades Council, RhodeWorks, Sam Bell, Scott Wolf, teresa paiva weed | 5 Responses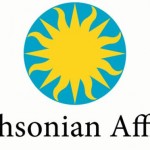 By Steve Ahlquist on August 20, 2015
The new status makes the RIHS, the fourth oldest historical society in the United States, one of 204 Smithsonian Affiliates nationwide, and the only affiliate in the state.
Posted in Events, Featured, History, Providence, Rhode Island, Video | Tagged C. Morgan Grefe, Dan McKee, David Cicilline, James Langevin, Nellie Gorbea, RIHS | Leave a response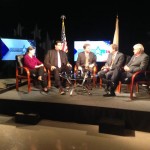 By Bob Plain on October 4, 2014
There are no fewer than four candidates from four political parties running fot lt. governor: Democrat Dan McKee, Republican Catherine Taylor, Moderate William Gilbert and unaffiliated Libertarian Tony Jones. There is no liberal in this race. On NBC 10 News Conference with Bill Rappleye, the four debated, among other things, whether charter schools or vouchers […]
Posted in Featured | Tagged catherine taylor, Dan McKee, lt gov, nbc10, wingmen | 2 Responses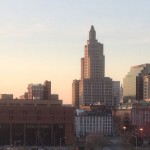 By Bob Plain on May 8, 2012
Here's a list of the 19 cities and towns that are considering raising taxes in next year's budget, according to a great article by Dan McGowan, of GoLocal: Bristol, Charlestown, Cumberland, East Greenwich, Hopkinton, Jamestown, Little Compton, Middletown, Narragansett, New Shoreham, Newport, North Kingstown, North Smithfield, Portsmouth, Richmond, Smithfield, Tiverton, Westerly and Woonsocket. He quotes […]
Posted in Featured | Tagged corporate america, Dan McKee, Don Carcieri, jason pleau, Occupy Providence, Providence, Rhode Island, susan lusi | 14 Responses
By Brian Hull on April 26, 2010
Update: I just spoke to Anthony Gemma, and he confirmed with me that he is "considering a run for Congress". Currently, he is doing his due diligence, speaking with his family and considering whether or not a run is the right thing to do. Gemma has never ran for public office before and has always thought that […]
Posted in Elections | Tagged Anthony Gemma, Bill Lynch, CD1, Dan McKee, David Cicilline, David Segal, Patrick Kennedy | Leave a response