Browse:
Home
/
Department of Education
By Bob Plain on December 20, 2016
Public education in Providence comes to a fork in the road tonight as the state Council on Elementary and Secondary Education is scheduled to act on Achievement First's controversial 10-year expansion plan. If approved, the multi-state charter school would become responsible for educating more than 10 percent of all city public school students, growing from […]
Posted in Education, Featured, Providence | Tagged Achievement First, Department of Education, Education, elorza, Providence, ride | Leave a response
By ACLU of RI on February 24, 2016
Citing widespread confusion about the potential use of PARCC exam results in a punitive manner against students in the near future, a coalition of organizations has filed an open records request with every school district in the state to obtain information about any plans they have to use the test for grading or graduation purposes before 2021…
Posted in Education | Tagged ACLU of Rhode Island, Coalition to Defend Public Education, Debbie Flitman, Department of Education, PARCC, providence student union, RI Disability Law Center, Steven Brown, Young Voices, Youth Pride Inc | 2 Responses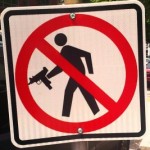 By Steve Ahlquist on January 19, 2015
The law seems quite clear when it states that, "No person shall have in his or her possession any kind of firearm or other weapons on school grounds," but there is a curious exception. Under another law on the books it is stated that a person with a concealed carry permit may carry their weapon "everywhere." Presumably, this means schools.
Posted in Education, Featured, Gun Control, National News, State House | Tagged CCP, Department of Education, General Assembly, Julia Wyman, newtown, RI Attorney General, RICAGV | 3 Responses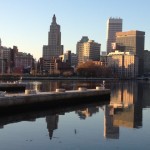 By Mark Binder on June 11, 2013
The idea that Rhode Island's government is good at picking business winners and losers is bankrupt—even setting aside 38 Studios. While cutting taxes and offering incentives may draw corporations, they flee when publicly funded freebies are withdrawn or lowballed by another state (see Bank of America, the "Superman" building, Metlife and CVS's recent rumblings). Here […]
Posted in Business, Economics, Featured | Tagged 38 Studios, Department of Education, Economy, EDC, RIPTA | 1 Response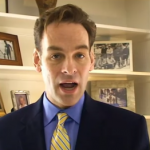 By Bob Plain on October 2, 2012
Barry Hinckley might think the polls predicting his political demise are flawed, but according to Occam's Razor – the theory that the simplest reason is probably the correct one – no conspiracy theory or professional blunder needs to have occurred in order to explain his poor performance among likely voters. The simplest theory as to […]
Posted in Education, Elections, Featured | Tagged barry hinckley, Congress, Department of Education, senate | 36 Responses
By Pat Crowley on August 25, 2011
Do charter schools have to teach all kids in the community equally? As they find them, as they are?  This blog post from Wait, What in Connecticut, looking at the enrollment data of several charter schools, including Achievement First schools, argues no. Perhaps most disturbing of all is the fact that despite Connecticut's urban areas […]
Posted in Education, Race & Racism | Tagged Achievement First, Connecticut, Department of Education, Hartford, Testing | Leave a response