Browse:
Home
/
economic justice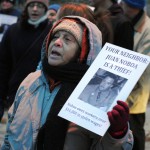 By Steve Ahlquist on January 15, 2015
"It makes me so angry that I am doing everything I can to provide for my family and do my job the best I can and Noboa doesn't care about anything but making money for himself," said Flor Salazar, former employee of Café Atlantic, "Some of us are single mothers and are barely getting by."
Posted in Activism, Class Warfare, Economy, Featured, Labor, National News, News, Photos, Video | Tagged buddy cianci, Cafe Atlantic, economic justice, Flor Salazar, fuerza laboral, Gourmet Heaven, Jose bren, Juan Noboa, olneyville, Phoebe Gardener, Scott Slater, social justice, wage theft | 9 Responses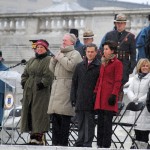 By Steve Ahlquist on January 7, 2015
"We need that eternal optimism shown by our founders … who believed in divine intervention, good fortune and, yes, providence – the idea that through God's grace, all things are possible. Because they are."
Posted in Events, Politics, Rhode Island, State House, Women | Tagged economic justice, Gina Raimondo, state house | 5 Responses
By Steve Ahlquist on November 28, 2014
This year's Black Friday Walmart protests were organized nationally by OUR Walmart (Organization United for Respect at Walmart), a group fighting for a $15 minimum wage and fair scheduling practices of the kind recently enacted into law as the Retail Workers Bill of Rights in San Francisco. The organization of Walmart workers in Rhode Island has been lagging as compared to efforts in some states.
Posted in Activism, Class Warfare, corporate greed, Events, Labor, Occupy, Video | Tagged black friday, economic justice, fight for 15, Shut it Down, Union, walmart | Leave a response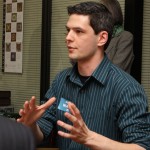 By KateBrock on December 5, 2012
Ocean State Action today announced the addition of Mark Gray to their organizing staff, naming him the new Where's the Work? campaign organizer after the departure of Aaron Regunberg, who has moved on to serve as Director of the Providence Student Union. As Where's the Work? campaign organizer, Gray will spearhead Ocean State Action's continuing […]
Posted in Economy, Environment, Unemployment, Where's the Work | Tagged economic justice, Ocean State Action, Unemployment, Where's the Work | Leave a response