Browse:
Home
/
Energize RI
By Steve Ahlquist on June 1, 2017
"We don't know if he's actually going to do it," said Timmons Roberts about Trump "cancelling" the Paris Accords, "We're waiting to hear. We think very well that he might. We're here because we care enough to try to defend this important treaty…"
Posted in Activism, Climate, Corporate Greed, Energy, Environmental Racism, Featured, Infrastructure, International News, People, Photos, Science, Video | Tagged Brown University, Dave Gerraughty, donald trump, Energize RI, Energize RI Clean Energy Investment and Carbon Pricing Act of 2017, greg gerritt, Kate Schapira, national grid, Paris climate accords, Rhode Island General Assembly, RI Future, Timmons Roberts, United Nations Framework Convention on Climate Change | 1 Response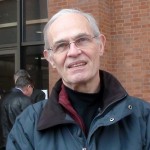 By Peter Nightingale on March 11, 2016
By under-taxing fugitive methane by roughly a factor ten, this bill unintentionally favors natural gas infrastructure development relative to fossil fuels with a smaller greenhouse gas potential. That is precisely the disaster that the Raimondo administration is planning in Burrillville.
Posted in Energy, Featured, Rhode Island, State House | Tagged Clear River Energy Center, Energize RI, Environmental Protection Agency, EPA, national grid, Office of Energy Resources, remi | Leave a response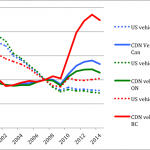 By Peter Nightingale on March 8, 2016
The EPA has a long history of underestimating fugitive methane. The upshot of these errors is that the Energize RI Act might set a trend of under-taxing fugitive methane by roughly a factor ten. Exxon Mobil —#ExxonKnew, our nation's biggest fracker— undoubtedly loves this trend!
Posted in Climate, Energy, Featured, State House | Tagged carbon tax, Energize RI, resilient ri, Rhode Island State House | Leave a response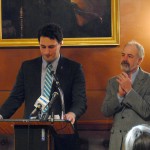 By Steve Ahlquist on January 26, 2016
"The legislation would establish a new Clean Energy and Jobs Fund that will invest in renewables and efficiency and help Rhode Islanders lower their energy costs," said Energize RI in a press release, "The Fund will be financed by a fee on carbon pollution, beginning at $15 per ton of greenhouse gas emissions, paid by the companies that sell fossil fuels in the state."
Posted in Climate, Energy, Featured, News, Rhode Island, State House, Video | Tagged aaron regunberg, Beth Milham, Douglas Hall, Economic Progress Institute, Energize RI, remi | 1 Response