Browse:
Home
/
fiscal cliff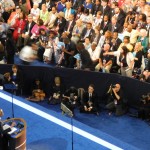 By Bob Plain on January 3, 2013
Progressives, liberals and Democrats have been getting their political butts kicked for so long that marginal defeats are starting to feel like victories. Such can certainly be said about Obama's compromise on tax policy. The president campaigned on reversing tax breaks on those who make more than $250,000 a year. Instead he settled for increases […]
Posted in Economics, Featured, Taxes | Tagged fiscal cliff, Income Inequality, Obama, Taxes | 2 Responses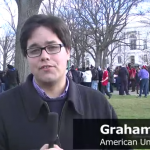 By Bob Plain on December 20, 2012
House Republicans may not want to see taxes raised on the rich, but the American people sure do. Reporting from outside the Capitol building is Graham Vyse, a former Chafee communications staffer who is now a grad student at American University's Journalism and Public Affairs program.
Posted in Featured, Taxes | Tagged Congress, fiscal cliff | Leave a response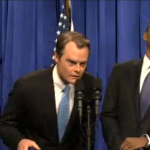 By Bob Plain on December 10, 2012
Let's hope this isn't how negotiations go between President Obama and Speaker of the House John Boehner as they try to hammer out a deal on the fiscal cliff. Although the real joke is that Democrats could cave in spite of all the negotiating power they have… Just in case Obama and the Democrats do […]
Posted in Featured, National News | Tagged fiscal cliff, Obama, robert reich | 1 Response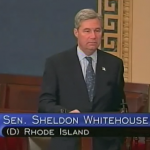 By Bob Plain on December 5, 2012
"Republicans fighting for millionaires and billionaires is not a new story," said Senator Sheldon Whitehouse on the floor of the US Senate yesterday. It happens to be the current story too. Well, in the case of the fiscal cliff, House Republicans are actually fighting for the 2 percent, or the affluent American families who earn […]
Posted in Economics, Featured, Taxes | Tagged Congress, fiscal cliff, middle class, Sheldon Whitehouse | 2 Responses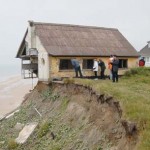 By Russ Conway on November 18, 2012
With the election over, across the country progressives are wondering, will the 2nd Obama administration be more progressive than the first? I'm not holding my breath on that one. Of particular concern for me and for you if you're a home owner, is the potential for a disastrous change in the home mortgage deduction. We're […]
Posted in Featured, Taxes | Tagged Democrats, fiscal cliff, Obama, Taxes | Leave a response