Browse:
Home
/
frank ciccone
By Steve Ahlquist on April 5, 2017
"The truth is that when we say 'sanctuary city' we mean very different thing," said Providence Mayor Jorge Elorza, "As a city, I will resist and we will object to any measure that takes our scarce law enforcement resources and causes us to de-prioritize focusing on violent criminals."
Posted in Civil Rights, Criminal Justice, Featured, Immigration, International News, Labor, National News, Photos, Poverty, Providence, Race & Racism, Rhode Island, State House, Video | Tagged Ana Quezada, Anastasia Williams, Andrew Kagan, Christopher Vargas, David Coughlin, frank ciccone, General Assembly, Gina Raimondo, Homeland Security, House Judiciary, House Judiciary Committee, ice, Immigration and Customs Enforcement, John Kelly, Justin price, Michael Araujo, Nicholas Mattiello, Providence Mayor Jorge Elorza, Ramon Perez, Rhode Island State Police, RI ACLU, RI Jobs with Justice, riile, sanctuary city, Stacia Huyler, Steven Brown, terry gorman | 3 Responses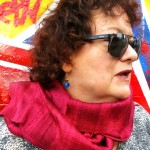 By Jessica Stensrud on October 26, 2016
There are laws against sexual harassment and harassment of employees having protected status but workplace bullying can happen to anyone of any age, either gender, sexual orientation, race and or religious preference. There is currently no protection, workplace policy or legal recourse for anyone suffering this type of abuse.
Posted in Activism, Civil Rights, Featured, Health Care, State House | Tagged Andrew Winters, frank ciccone | 4 Responses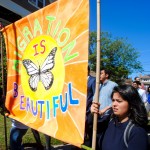 By Steve Ahlquist on September 26, 2016
A march of over 50 people from Jenks Park in Central Falls to the Gloria Dei Lutheran Church near the Rhode Island Mall was held Sunday to demand driver's licenses for all, regardless of immigration status.
Posted in Activism, Civil Rights, Class Warfare, Events, Featured, Immigration, Inequality, Labor, News, Providence, Race & Racism, Rhode Island, State House, Video | Tagged aaron regunberg, Ana Quezada, Comité en Acción, Donna Nesselbush, frank ciccone, Gina Raimondo, james diossa, Nicholas Mattiello, Shelby Maldonado | Leave a response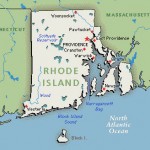 By Bob Plain on April 5, 2012
Rightfully, Sen. Frank Ciccone is emerging as the biggest loser in the incident in which his senate colleague Dominick Ruggerio was arrested for allegedly driving drunk and refusing a breathalyzer. Ciccone is accused of attempting to coerce Barrington police officers to let Ruggerio off by threatening legislative retribution. We're not sure exactly which is more […]
Posted in Featured | Tagged barry hinckley, chafee, frank ciccone, health care, romney, tuition, URI | 1 Response