Browse:
Home
/
green party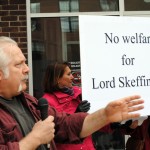 By Steve Ahlquist on April 28, 2015
"Providence is not a minor league city," said Asher Schofield, "We are what we dream ourselves to be. What we want to be. And we want to be major league. These are antiquated notions, the idea of public financing of private enterprise. This [deal] is not the grand notion that we need to have as a city moving forward… These minor league aspirations are beneath us."
Posted in Activism, cities and towns, Class Warfare, corporate greed, Economic Development, Economy, Events, Featured, National News, News, Photos, Politics, Poverty, Providence, Rhode Island, Sports, State Budget, State House, Taxes, Video | Tagged Andrew Posner, Asher Schofield, capital good fund, Cathy Orloff, Coalition Radio, DARE, David Fisher, direct action for rights and equality, Fred Ordonez, Gina Catalano, Gina Raimondo, green party, greg gerritt, James Skeffington, Larry Girouard, lauren niedel, Medicaid, Mike Puyana, Mike Rollins, Occupy Providence, Pat Ford, PawSox, Progressive Democrats of Rhode Island, Randall Rose, Republican Party, Rhode Island Commerce Corporation, Rhode Island Libertarian Party, Rhode Island Sierra Club, RI Taxpayers, ri tea party, RICC, Roland Gauvin, Steven Frias | 5 Responses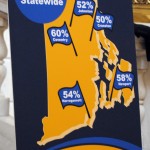 By Steve Ahlquist on April 28, 2015
Regulate RI has released a poll that shows a solid majority of Rhode Islanders are in favor of taxing and regulating marijuana in ways similar to alcohol.
Posted in Featured, marijuana reform, State House | Tagged Alexander Sharp, green party, greg gerritt, jared moffat, Jordan Seaberry, Protect Families First, Rebecca Nieves McGoldrick, regulate ri, Univocal Legislative Minority Advisory Committee | 6 Responses
By Herb Weiss on June 6, 2014
This weekend look for the gathering of friends, Rhode Island College educators, progressives, folkies and family members of the late Richard J. Walton, who come to the Red Bandana Award to pay homage and remember him. With his prominent long white beard and red bandana, decked out in blue jean overalls and wearing a baseball […]
Posted in Events, People | Tagged amos house, Bill Harley, Cathy Barnard, George Wiley Cener, George Wiley Center, green party, henry shelton, Jr., necap, Nick-a-Nees, Niquinohomo Sister City Project, providence student union, Red Bandana Award, Rhode Island College, Richard J. Walton, richard walton, Rick Wahlberg, Stephen Graham, stone soup, Stone Soup Coffee House | 2 Responses
By Greg Gerritt on May 27, 2014
I will appear at the RI Board of Elections meeting on Wednesday May 28 at 3:30 PM at Board of Election headquarters, 50 Branch Avenue in Providence to contest a ruling that The Green Party  of Rhode Island can not accept a $75 contribution from the Green Party of the United States. In an age […]
Posted in Elections | Tagged Campaign Finance, green party | 1 Response
By Herb Weiss on March 14, 2014
As my co-editor, Rhode Island College (RIC) President Nancy Carriuolo will tell you that the late Richard Walton clearly understood the power of the emerging Internet and the power social media would wield in our daily lives.  The beloved social activist and educator who put tireless energy and effort into supporting many worthy causes began […]
Posted in Featured, People | Tagged amos house, Brown University, Chicago Tribune, Columbia University School of Journalism, Cosmopolitan, e-book, Encyclopedia Britannica, green party, Hank Greenberg, Lion's head, New York, New York World Telegram, Newsday, Playboy, Providence Journal, Rhode Island College, Rhode Island College President Nancy Carriuolo, RIC Foundation, Saratoga Springs, Stone Soup Coffeehouse, The George Wiley Center, the nation, The New Republic, The New York Times, The Selected E-Mail Correspondences of Richard Walton, The Sun, The Washington Post, Village Voice, Voice of America, WICE Radio | 1 Response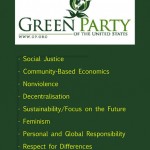 By Dave Fisher on March 11, 2013
One of the first questions people ask when I tell them that I'm running for mayor of Woonsocket is, "Are you a Democrat or Republican?" My usual response is, "Well, the election is non-partisan, and I don't think a D or an R next to anyones name is particularly relevant when it comes to local […]
Posted in Featured, Politics | Tagged green party, Woonsocket | Leave a response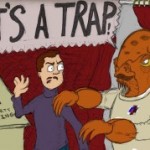 By Abel Collins on January 11, 2013
Rhode Island is one of only 15 states left that still offers the option of party-line voting, and the only state in the Northeast. It appears as if 2013 will see a renewed and strengthened effort to remove this vestigial electoral organ. Ken Block is leading a petition drive to push the issue. [You can […]
Posted in Featured, Rhode Island | Tagged green party, master lever | 2 Responses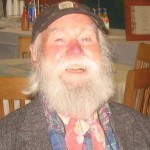 By Bob Plain on December 28, 2012
Legendary local progressive activist, author and one-time vice presidential candidate Richard Walton has passed away, confirms the Providence Journal. The word first spread via his Facebook page, where a friend wrote this morning, "Richard Walton, former reporter, teacher, activist for social justice and the man who got me online in 1989, has died. Peace at […]
Posted in Events, Featured | Tagged green party, Homelessness, Rhode Island, richard walton | 1 Response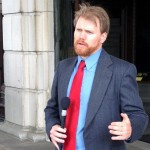 By Bob Plain on September 24, 2012
The Green Party of Rhode Island has endorsed environmentalist and public transportation advocate Abel Collins in the contest to represent the 2nd congressional district of Rhode Island. In a press release sent out by the Green Party this morning, Collins said his is "proud to be the peace candidate in the race, and proud to […]
Posted in Elections, Featured | Tagged Abel Collins, CD2, green party | Leave a response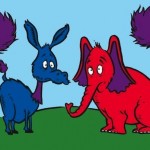 By Frymaster on September 1, 2012
I'm in a particularly foul mood this evening, so I thought I'd share. And I'll get right to the point: America, you're screwed. With growing frequency, I've heard or read conversations between people of opposite political philosophies that go something like this: Sap #1: X is bad and ruining the country. Sap #2: Yeah, well […]
Posted in Featured, Politics, Rhode Island, State House | Tagged Democrats, green party, red state blue state, Republicans | 10 Responses