Browse:
Home
/
Green Party of RI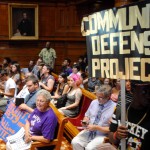 By Bob Plain on August 22, 2016
The Green Party of Rhode Island is demanding that Providence pass the Community Safety Act. "Further delays are inexcusable and potentially dangerous," said Green Party spokesman Andrew Stewart in a press release sent on Sunday. "Providence should learn from other cities, and move quickly to prevent another tragedy." The Community Safety Act is a citizen-backed bill […]
Posted in Featured, Providence, Race & Racism | Tagged Community Safety Act, CSA, Green Party of RI | Leave a response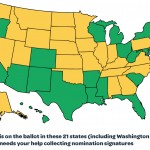 By Andrew Stewart on June 22, 2016
Most observers today are of the opinion that, while Bernie Sanders ran an admirable campaign and certainly mobilized a mass of people, it is obvious after the California primary that the senator from Vermont is not going to win the nomination. In response, the voices in the progressive media, such as Juan Gonzalez at Democracy […]
Posted in Activism, Featured, Politics | Tagged green party, Green Party of RI, greg gerritt, jill stein | Leave a response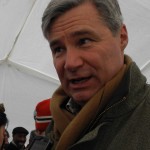 By Steve Ahlquist on January 25, 2016
In his interview with Nesi, Whitehouse cavalierly dismissed the concerns of local environmental groups, and could name no environmental groups that support his position.
Posted in Climate, Corporate Greed, Energy, Featured, National News, News, Rhode Island | Tagged BASE, Burrillville Against Spectra Expansion, Burrillville Land Trust, Clear River Energy Center, Conservation Law Foundation, fang, Fighting Against Natural Gas, fossil free ri, Green Party of RI, Invenergy, Jonathan Stone, Occupy Providence, Rhode Island Progressive Democrats, Save The Bay, Sheldon Whitehouse, Ted Nesi, Topher Hamblett | 1 Response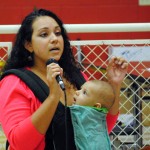 By Steve Ahlquist on October 9, 2015
No one spoke in favor of the project, but more than 100 people packed the room and 33 people spoke against National Grid's plan to build a $100 million methane gas liquefaction facility in Fields Point in South Providence before representatives of FERC (Federal Energy Regulatory Commission), the agency tasked with the job of approving […]
Posted in Activism, Class Warfare, Climate, Corporate Greed, Featured, Photos, Poverty, Providence, Race & Racism, Rhode Island, Video | Tagged aaron regunberg, Ana Quezada, Beth Milham, Claudia Gorman, EJLRI, Environmental Justice League of Rhode Island, fang, Federal Energy Regulatory Commission, ferc, Fields Point LNG Plant, Fighting Against Natural Gas, Fossil Free Rhode Island, Gina Rodríguez-Drix, Green Party of RI, greg gerritt, Jan Luby, Jesus Holguin, josh miller, Juan Pichardo, Julian Rodríguez-Drix, Karen Palmer, Lisa Petrie, lng, Marti Rosenberg, national grid, Nick Katkevich, Peter Nightingale, Prosperity for RI, Sheldon Whitehouse, Stephen Dahl, Steve Roberts, Susan Walker, Vanessa Flores-Maldonado, Will Lambek | 7 Responses