Browse:
Home
/
Gregg's Restaurants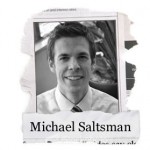 By Bob Plain on March 27, 2015
Michael Saltsman lays out some specious reasoning and faulty arguments for why restaurant owners should be able to legally pay servers less than the minimum wage. That's fine, as a public relations professional employed to advocate against low wage workers, that's his job. The Providence Journal, on the other hand, failed at its job and […]
Posted in Class Warfare, Featured, Labor, Media, State House | Tagged Gregg's Restaurants, minimum wage, projo, ROC United RI | 28 Responses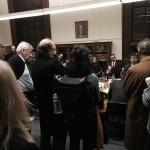 By Steve Ahlquist on March 2, 2015
"The fact is that the people who work for tips in Rhode Island use public assistance at a rate twice that of any other employee," says Mike Araujo of ROC United RI, "Of the 20,000 people who work for tips in Rhode Island we're talking about 10,000 who are on assistance. Clearly, every penny counts to these people.
Posted in Class Warfare, Corporate Greed, Featured, State House | Tagged aaron regunberg, Bill Kitsilis, Bob Bacon, Chris Blazejewski, Chris Tarro, Gregg's Restaurants, Joey DeFrancesco, K Joseph Shekarchi, Mike Araujo, Providence Renaissance, Rhode Island Department of Labor and Training, Rhode Island Hospitality Association, RIHA, ROC United RI, Thomas Palangio, tip theft | 3 Responses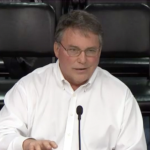 By Steve Ahlquist on February 9, 2015
"There's already massive movement towards technology that will eliminate the need for labor," said Bob Bacon of Gregg's Restaurants, "In many restaurants now you have touch pads. Guess what's next? Pretty soon you're placing your order on that thing and it's going to take ten less people to serve you your dinner."
Posted in Class Warfare, Corporate Greed, Economics, Featured, Labor, Politics, State House | Tagged Antonio Giarusso, Bob Bacon, david bennett, earned income tax credit, Elizabeth Suever, Greater Providence Chamber of Commerce, Gregg's Restaurants, john simmons, K Joseph Shekarchi, Lenette Boisselle, Medicare, minimum wage, Nicholas Mattiello, Rhode Island Hospitality Association, robots, Thomas Palangio, walmart | 18 Responses