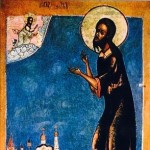 By Steve Ahlquist on September 20, 2016
"All human beings are born free and equal in dignity and rights. They are endowed with reason and conscience and should act towards one another in a spirit of brotherhood."
Posted in Civil Rights, Class Warfare, Featured, Homelessness, Opinion, Poverty, Providence, Religion | Tagged ACLU, American Civil Liberties Union, catholic, Humanism, jorge elorza, Providence Journal, Thomas Tobin | Leave a response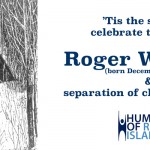 By Steve Ahlquist on December 24, 2014
The message the State of Rhode Island is sending is clear: Christians are #1, Jews are #2 (perhaps by virtue of the history, monotheism and holy texts they share with Christians) and all other view points are relegated to the second floor, where visitors must search them out.
Posted in Activism, Civil Rights, Holidays, National News, News, Religion, Rhode Island, State House | Tagged atheism, christianity, christmas tree, Gina Raimondo, Holiday Tree, Humanism, Humanists of Rhode Island, Lincoln Chafee | 5 Responses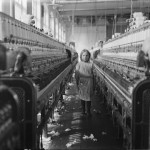 By Steve Ahlquist on September 14, 2014
Progressives advocate for social reform. Working from the core value of compassion, progressives see the expansion of human and civil rights as important goals and work to advance the wellbeing of all human beings. Built into progressive ideals is an optimism about the necessity of human beings coming together to solve the larger issues confronting our world.
Posted in Civil Rights, Class Warfare, Featured, Politics | Tagged Humanism, progressive, Progressives | 2 Responses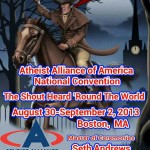 By Steve Ahlquist on August 29, 2013
People might be surprised to learn that just as there are many different ways to believe in all the different religions and gods currently in vogue, there are also many different ways to not believe. There are atheists, new atheists, confrontationists, accomodationists, Humanists, secular humanists, religious humanists, Ethical Culturalists, freethinkers, Brights, naturalists, strong and weak […]
Posted in Events, Featured, Religion | Tagged atheism, Humanism | Leave a response
By Steve Ahlquist on November 22, 2011
Recently, Humanist and philosopher John Shook said it very simply, and I have to agree with him: Humanism cannot support the death penalty. His full article is linked and I would suggest that everybody with an interest in justice read it, but one part bears repeating here: Humanism stands for valuing the lives of all, […]
Posted in Featured, Politics, Religion | Tagged Humanism, John Gordon, Lincoln Chafee | Leave a response