Browse:
Home
/
Ian Donnis
By Bob Plain on July 29, 2018
GoLocalProv's company catchphrases is: "See it. Read it. Share it." But the often-abrasive tabloid-esque news website doesn't always make it easy to share – or even see – its content on Twitter. Especially for local reporters.
Posted in Featured, Media | Tagged ABC6, Alana Cerrone, Amanda Milkovits, blocked by GoLocal, Dan McGowan, Ethan Shorey, GoLocalProv, Ian Donnis, Josh Fenton, kathy gregg, Katie Mulvaney, Kim Kalunian, Linda Borg, Linda Levin, Madeline List, Michelle Smith, Mike Stanton, nbc10, Parker Gavigan, Patrick Anderson, phil eil, projo, ripr, Steph Machado, Ted Nesi, Tim White, twitter, valley breeze, Walt Buteau, wpri, wpro | Leave a response
By Steve Ahlquist on July 16, 2017
"I think we can find a satisfactory law that protects the woman's rights as well as the folks that think the government should over reach and tell them that they cannot have that choice," said Hanos.
Posted in Featured, Jamestown, Newport, Reproductive Rights, Rhode Island, State House | Tagged David Allard, David Hanos, Dawn Euer, General Assembly, Ian Donnis, John Florez, Kimberly Ripoli, Lincoln Chafee, Michael Smith, Newport School Committee, Planned Parenthood, Rhode Island Right to Life, Roe. v. Wade, Senate District 13 Democratic Committee, Senate District 13 primary | 4 Responses
By Steve Ahlquist on July 11, 2017
In the first real candidate forum in Senate District 13, six of the seven candidates answered questions and gave their opinions on a wide range of issues including reproductive rights, the PawSox Stadium and the budget gridlock currently seizing the General Assembly. The four Democrats, David Allard, Dawn Euer, John Florez and David Hanos, will face […]
Posted in Elections, Events, Featured, Jamestown, Newport, News, Photos, Politics, Rhode Island, State House, Video | Tagged Allan Fung, David Allard, David Hanos, Dawn Euer, Frank Prosnitz, Gregory Larson, Ian Donnis, Jane Pickens Theater, John Florez, Kimberly Ripoli, Michael Smith, Ted Nesi | 2 Responses
By Steve Ahlquist on January 17, 2017
"WUMD in its current form, on the other hand, balances nationally syndicated alternative news and commentary shows such as Democracy Now! and Counterspin with unique locally-produced content like State of the Queer Nation and Spoiler Alert Radio."
Posted in Arts & Culture, Class Warfare, Corporate Greed, Featured, Media, News, Radio | Tagged #Savewumd, All Things Considered, BBC News, Counterspin, democracy now!, FCC, Ian Donnis, K-LOVE, Rhode Island Public Radio, ripr, Spoiler Alert Radio, State of the Queer Nation, Toni Marie Pennacchia, Torey Malatia, University of Massachusetts at Dartmouth, WTKL, WUMD | 2 Responses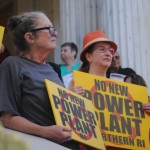 By Steve Ahlquist on June 8, 2016
The Burrillville Town Council opposes legislation moving through the State House that would give local residents greater say on the tax agreement between the town and the proposed fracked gas power plant. "The ill-conceived legislation before the General Assembly that purports to give residents a voice in the matter – in fact does the opposite," said […]
Posted in Class Warfare, Climate, Corporate Greed, Energy, Featured, News, Rhode Island, State House, Video | Tagged Burrillville Town Council, cale keable, CLF, Conservation Law Foundation, David Place, dyana Koelsch, EFSB, Energy Facilities Siting Board, Greater Providence Chamber of Commerce, Ian Donnis, Invenergy, Jerry Elmer, Laurie White, Matt Jerzyk, Michael Sabitoni, Paul Fogarty, Providence Journal, Rhode Island Building and Construction Trades Council, RI Future | 1 Response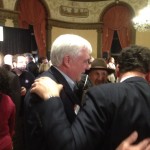 By Samuel Bell on December 31, 2013
Gordon Fox, the conservative Speaker of the Rhode Island House of Representatives, sent shock waves through the Democratic Party when he got a voter ID law passed.  Ignoring a plea from the Chairwoman of the Democratic National Committee, Fox created a publicity nightmare for the Democrats and a beloved talking point for the right.  That […]
Posted in State House | Tagged Gordon Fox, Ian Donnis, Rhode Island State House, ripr, Voter ID | 2 Responses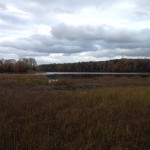 By Bob Plain on November 1, 2012
Gordon Fox's reelection battle has become one of the most watched contests in Rhode Island, and Ian Donnis yesterday busted out what I think is the best local campaign journalism of the year summarizing his race against Mark Binder. "Fewer than 9,000 voters will decide one of Rhode Island's most important elections on November 6," […]
Posted in Featured | Tagged dan hurley, Gina Raimondo, Gordon Fox, Ian Donnis, mark binder, Tim White, URI, wpri | Leave a response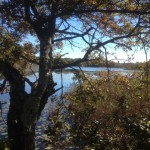 By Bob Plain on October 15, 2012
It's little wonder that the United States and Rhode Island so often side with the wealthy when it comes to politics … after all, by and large that is who we elect to office, says Ian Donnis in an excellent essay looking at working class people in public office. About the Rhode Island State House, […]
Posted in Featured | Tagged charter school, Ian Donnis, john hazen-white, ripr, snl | Leave a response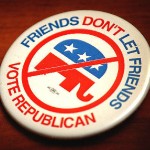 By Samuel G. Howard on June 20, 2012
So, according to RINPR's Ian Donnis, RI Republican Party chairman Mark Zaccaria only plans to run 40-50 candidates for the 113-member General Assembly (about half of the number who ran in 2010 during the Tea Party Revolt). Mr. Zaccaria says that the goal is to force floor fights over every major piece of legislation, and […]
Posted in Elections, Featured | Tagged Candidates, Elections, Ian Donnis, Mark Zaccaria, Republican Party, RI GOP, Tea Party | Leave a response