Browse:
Home
/
james diossa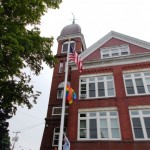 By Lin Collette on June 29, 2015
Well, it's hard to say for sure since we can neither read nor change the past. The disgraced former Mayor of Central Falls, who plead guilty to corruption charges in 2012, and one of the key factors in Central Falls declaring bankruptcy in 2011, might be in favor of having the rainbow flag fly over […]
Posted in Arts & Culture, Featured, LGBT | Tagged art, Central Falls, james diossa, lgbtq | Leave a response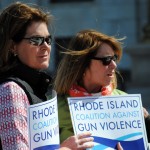 By Steve Ahlquist on April 17, 2015
Over 350 people in support of the Rally Against Gun Violence at the State house Thursday afternoon. The event was organized by the Rhode Island Coalition Against Gun Violence (RICAGV), made up of over 60 groups representing 100,000 Rhode Islanders.
Posted in Activism, Criminal Justice, Featured, Gun Control, State House | Tagged Bishop Knisely, Doreen Costa, Extraordinary Rendition Band, Institute for the Study and Practice of Nonviolence, james diossa, jorge elorza, Julia Wyman, Myra Latimer-Nichols, newtown, NRA, Rally Against Gun Violence, Rhode Island Coalition Against Gun Violence, Sheryl Albright, Sisters Overcoming Abusive Relationships, Steven Pare, Teny Gross, Wendy Bowen | 2 Responses
By Bob Plain on January 14, 2014
Central Falls Mayor James Diossa has invited you to celebrate what would be Dr. Martin Luther King's 85th birthday tomorrow night with him, Jim Vincent of the Providence NAACP and others tomorrow night starting at 5pm. "Dr. King inspired us all with his words, his deeds and his committment to non-violence and social justice," Diossa […]
Posted in Events, Featured | Tagged Central Falls, james diossa, Martin Luther King | 1 Response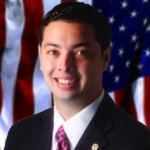 By Brian Hull on January 23, 2013
James Diossa was elected Mayor of Central Falls on December 11, 2012, and has accepted responsibility for navigating his city out of bankruptcy and restoring his community's belief in political leadership. He was elected councilman of Ward 4 in November 2009 at the age of 24, defeating a longtime incumbent.  He was also an New […]
Posted in Events, Featured, People | Tagged 40 under 40, Central Falls, james diossa, nlc | Leave a response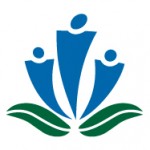 By Brian Hull on January 22, 2013
The New Leaders Council Rhode Island will kick off their 2013 Institute this Saturday, January 26, and at 6:00pm, and invites the public to celebrate and support Rhode Island's nominees for the national "40 Under 40″ Awards.  This year's event will be held at Asian Palace, 1184 N. Main St., Providence. Rhode Island's 2013 "40 […]
Posted in Events, Featured, Rhode Island | Tagged Andy Posner, Brett Smiley, james diossa, new leaders council | Leave a response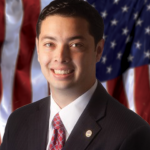 By Matt Jerzyk on November 4, 2012
I am a big fan of City Councilman James Diossa – 1 of 5 candidates running in the November6th non-partisan primary for Mayor of Central Falls. Here are 10 reasons that you should vote for him, volunteer for him and donate to him between now and Tuesday. 1. Honesty matters.  As we have seen with […]
Posted in Democrats, Elections, Featured | Tagged Central Falls, Ethics, james diossa, Joe Moran, mayor, Politics, Thomas Lazieh | 3 Responses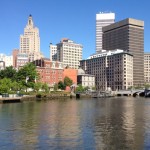 By Bob Plain on September 25, 2012
It seems RI Future and RIPEC agree on at least one thing. "Rhode Island does not have a clear vision of how to expand its economy or a governmental structure that helps create jobs, encourage companies to expand, attract businesses and develop workers' skills," reports the Providence Journal about RIPEC's report on the EDC this […]
Posted in RI Progress Report | Tagged Central Falls, Cranston, father-daughter dance, Gina Raimondo, james diossa, Mitt Romney, RIPEC | 1 Response