Browse:
Home
/
jared paul
By Bob Plain on April 4, 2016
Lately I've been listening to 'Hamilton,' the hip-hop soundtrack to the breakout Broadway musical about founding father Alexander Hamilton, a rags-to-riches hero who led a revolution and helped form – for better or worse – a more perfect union. Then I listened to Providence native Jared Paul's new album 'Get My Ghost' and realized his […]
Posted in Activism, Arts & Culture, Featured | Tagged AS220, jared paul, Occupy Providence | 1 Response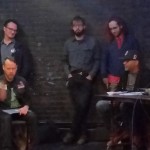 By Steve Ahlquist on November 13, 2015
A new low-power FM community radio station is planned for Providence early next Summer. How can you help?
Posted in Arts & Culture, Featured, Media, Music, News, Providence, Rhode Island | Tagged AS220, BSR, jared paul, Reza Clifton, Sonic Watermelons | 2 Responses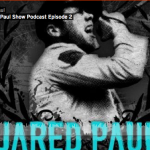 By Jared Paul on February 8, 2015
Not all sports aficionados appreciate the commercials that ultimately pay the athletes salaries. This week Jared Paul talks about the fans who love their teams but HATE capitalism. Previous Jared Paul Podcast episodes: Capitalism vs. Juno; Why Warren shouldn't run; multiparty politics MLK as enemy of the state, car on protester violence
Posted in Featured | Tagged Capitalism, jared paul, patriots, sports | Leave a response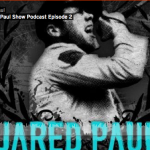 By Jared Paul on January 26, 2015
Radical perspectives on weekly news, local and national, with touring artist and activist, Jared Paul. This week's episode focuses on (1) Protesters Run Over By Motorists  (2) MLK Being Viewed As An Enemy Of The State By The FBI  (3) Continued Perspectives On Pervasive Subconscious Racism In America.
Posted in Featured, Race & Racism | Tagged black lives matter, jared paul, racism | 1 Response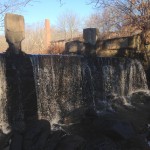 By Bob Plain on December 4, 2013
Wednesday Dec 4, 2013 North Kingstown, RI – Good morning, Ocean State. This is Bob Plain, editor and publisher of the RI Future blog podcasting to you from The Hideaway on the banks of the Mattatuxet River behind the Shady Lea Mill in North Kingstown, Rhode Island. It's Wednesday, December 4th … and National Public […]
Posted in Featured | Tagged fast food strike, jared paul, renaissance, Taveras | Leave a response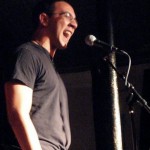 By Melanie Rainone on August 14, 2013
Slam poetry, when artists share spoken word with an audience of judges in competition with their peers, is popular all over the country and Providence is one of the most well-known names in the national scene. Every other Thursday, AS220 holds "Free Speech Thursdays" where brave souls can share their poetry and hopefully qualify for […]
Posted in Arts & Culture, Featured | Tagged jared paul, Providence | Leave a response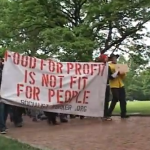 By Bob Plain on May 28, 2013
Millions of people this Memorial Day weekend enjoyed barbecues with all the genetically modified fixings. Most did so without a thought about how the world's food supply is being forever altered for Monsanto's personal profit. But not everyone spent the beginning-of-summer celebration stuffing their faces with Frankefood. On Saturday, more than two million people in […]
Posted in Activism, National News, Providence | Tagged jared paul, local food, march against monsanto, pvd | 1 Response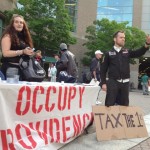 By Jared Paul on March 6, 2013
I was arrested while walking through a park at the Republican National Convention in St. Paul, Minnesota four years ago.  Along with many other alarmed citizens, I was charged with Felony Riot and taken to Ramsey County Jail.  With the support of Minneapolis Hip Hop group Atmosphere and the Rhode Island music label Strange Famous […]
Posted in Civil Rights, Featured, National News, Occupy | Tagged jared paul, lawsuit, rnc | Leave a response