Browse:
Home
/
Jean-Phillippe Barros
By Steve Ahlquist on January 8, 2017
Powerful business interests spend the day hammering out their legislative priority wishlist and present them directly to elected officials. One-stop shopping.
Posted in Business, Class Warfare, Corporate Greed, Economics, Energy, Events, Featured, Inequality, Infrastructure, Labor, News, Photos, Politics, Rhode Island, State House, Video | Tagged Bryant University, Bryant University Academic Innovation Center, Center for Women & Enterprise, Daniel DaPonte, Daniel MicKee, Deborah Ruggiero, Dominick Ruggerio, Evan Shanley, Gary Ezovski, Gina Raimondo, Grafton Willey, Jean-Phillippe Barros, John Gregory, john simmons, Joseph McNamara, Len Lardaro, Leonidas Raptakis, Mark Deion, Mary Ann Shallcross Smith, Miriam Ross, Neil Steinberg, Nellie Gorbea, Nicholas Mattiello, Oscar Mejias, Ralph Coppola, Rhode Island Foundation, Rhode Island Public Expenditures Council, Rhode Island Small Business Economic Summit, RIPEC, Robert Lancia, Sandra Cano, senate finance committee, seth magaziner, social safety net, Susan Rittscher, university of rhode island, US Small Business Administration | 4 Responses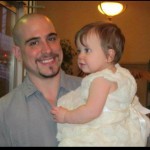 By William Deware on December 7, 2016
I think progressives need to resist Mattiello just like we need to resist Trump. We keep winning seats in primaries. We fight like holy hell to get in, and then once we get there we seem to waver. We can not waver.
Posted in Featured, Rhode Island, State House | Tagged aaron regunberg, art handy, Bernie Sanders, Carol Hagan McEntee, Christopher Blazejewski, David Cicilline. Donald Trump, Deborah Ruggiero, Edie Ajello, Elizabeth Warren, grace diaz, Gregg Amore, jan malik, Jay O'Grady, Jean-Phillippe Barros, Joe Shekarchi, Joseph Almeida, Joy Hearne, Kathy Fogarty, Katie Kazarian, Keith Ellison, Lauren Carson, Medicaid, Nicholas Mattiello, Shelby Maldonado, Steve Bannon, Teresa Tanzi | 7 Responses