Browse:
Home
/
Juan Garcia
By Steve Ahlquist on March 1, 2017
"We are also here to say that we are here to fully defend the immigrant community and that we will put our resources, our commitment, our time and our bodies in the way of the machine that would split up families. We are fully committed to this and we are going to stay doing this until we win."
Posted in Civil Rights, Class Warfare, Criminal Justice, Featured, Immigration, Johnston, Labor, Photos, Race & Racism, Religion, Video | Tagged Arthur Corvese, donald trump, fuerza laboral, Gina Raimondo, Heiney Maldonado, ice, Immigrants In Action, Immigration and Custom Enforcement, Jim Keller, Juan Garcia, Mike Araujo, Nicholas Mattiello, Omar Bah, Paolo Rivero, Public Safety and Protection Act, Refugee Dream Center, RI Jobs with Justice | Leave a response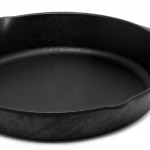 By Steve Ahlquist on January 8, 2016
In which we ask the age old question: Can hitting someone in the head with a frying pan make someone a Trump supporter?
Posted in Activism, Civil Rights, Class Warfare, Featured, Health Care, Media, National News, News, Politics, Religion, Rhode Island, State House, Video | Tagged donald trump, Gayle L. Goldin, Good Samaritan Act, John J. DeSimone, Juan Garcia, Licenses for All, Nicholas Mattiello, rhoda perry | 2 Responses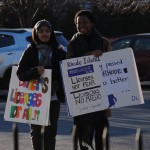 By Steve Ahlquist on January 5, 2016
As Speaker Nicholas Mattiello puttered about inside the House chambers, metaphorically polishing his gavel and preparing for the new legislative session, advocates for licenses were lead in chants by Juan Garcia and shouted the Speaker's name. Mattiello ignored the protesters.
Posted in Activism, Civil Rights, Class Warfare, Events, Featured, Labor, News, Photos, Providence, Race & Racism, Rhode Island, State House, Video, Women, Youth | Tagged English for Action, Fuerza Laboral / Power of Workers, Gina Raimondo, Juan Garcia, Licenses for All, Nicholas Mattiello, providence student union, RI Jobs with Justice, tolls | 2 Responses
By Steve Ahlquist on November 24, 2015
Juan Garcia, of Comité de Inmigrantes en Acción, said, "We just want to send a message, especially with everything that has happened in Paris with the terrorist attacks. The people standing behind me are not terrorists. We are human beings, and what better way to promote safety in Rhode Island than to give everybody a driver's license?"
Posted in Immigration, National News, Rhode Island, State House, Transportation | Tagged English for Action, fuerza laboral, Gina Raimondo, Heiny Maldonado, jobs with justice, Juan Garcia, Nicholas Mattiello, Olneyville Neighborhood Association, Todos Somos Arizona, We Are all Arizona | 1 Response