Browse:
Home
/
Lenette Boisselle
By Steve Ahlquist on February 12, 2017
Business advocacy groups are paying lobbyists extremely well to keep the 78,000 people working for minimum wage in Rhode Island as poor, desperate and hungry as possible.
Posted in Class Warfare, Corporate Greed, Economics, Featured, Inequality, Labor, Minimum Wage, Poverty, Rhode Island, State House, Video | Tagged ALEC, Consumer Price Index, CPI, Elizabeth Suever, Erin Donovan-Boyle, General Assembly, Gina Raimondo, Greater Providence Chamber of Commerce, house finance, Lenette Boisselle, Martiesian & Associates, Newport County Chamber of Commerce, Northern Rhode Island Chamber of Commerce, Rhode Island Hospitality Association, Roberts Carroll Feldstein & Peirce | 5 Responses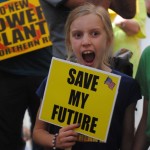 By Steve Ahlquist on May 28, 2016
The testimony on Cale Keable's bill, H8240 pitted town residents and environmental activists against business and labor concerns. In all 56 people testified on the bill during the five hours of testimony, 43 in favor and 13 in opposition.
Posted in Civil Rights, Corporate Greed, Energy, Featured, Infrastructure, Labor, News, Rhode Island, State House, Taxes, Video | Tagged aaron regunberg, Audubon Society, cale keable, Conservation Law Foundation, Doug Gablinske, Elizabeth Suever, Greater Providence Chamber of Commerce, Invenergy, Jeremy Bailey, Jerry Elmer, John Lombardi, John Niland, Kirkbrae Country Club, Lenette Boisselle, Meg Kerr, michael marcello, national grid, Northern RI Chamber of Commerce | 1 Response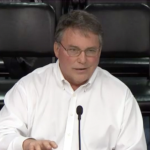 By Steve Ahlquist on February 9, 2015
"There's already massive movement towards technology that will eliminate the need for labor," said Bob Bacon of Gregg's Restaurants, "In many restaurants now you have touch pads. Guess what's next? Pretty soon you're placing your order on that thing and it's going to take ten less people to serve you your dinner."
Posted in Class Warfare, Corporate Greed, Economics, Featured, Labor, Politics, State House | Tagged Antonio Giarusso, Bob Bacon, david bennett, earned income tax credit, Elizabeth Suever, Greater Providence Chamber of Commerce, Gregg's Restaurants, john simmons, K Joseph Shekarchi, Lenette Boisselle, Medicare, minimum wage, Nicholas Mattiello, Rhode Island Hospitality Association, robots, Thomas Palangio, walmart | 18 Responses