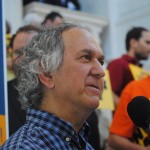 By Paul Roselli on December 19, 2016
I believe that many of you on the City Council and as residents question the value of selling water to a power plant. But you need to be heard and you need to ask questions. Why enter into an arrangement with an outside company when others have already rejected just such an arrangement?
Posted in Burrillville, Climate, Energy, Featured, Health Care, Infrastructure, News, Woonsocket | Tagged Audubon Society, Blackstone River, Blackstone River Watershed Council, Blackstone Valley National Heritage Corridor, Blackstone Valley Tourism Council, burrillville, Center for Disease Control, Charlestown, Clean Water Action, cumberland, EFSB, Energy Facility Siting Board, Environmental Council of Rhode Island, Friends of the Blackstone, Harrisville Water, Hopkinton, Invenergy, Lincoln, middletown, Nature Conservancy, North Smithfield, Pascoag Utility District, Resilient Rhode Island, Richmond, Save The Bay, Scituate, south kingstown, Thompson CT, tiverton, Woonsocket, Woonsocket City Council, Woonsocket's Utility District | 4 Responses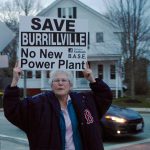 By Steve Ahlquist on October 20, 2016
On Tuesday night the North Smithfield Town Council voted unanimously to oppose Invenergy's $700 million fracked gas and diesel oil burning power plant, and on Wednesday evening a second unanimous vote opposing the power plant happened in Lincoln.
Posted in Climate, Energy, Featured, Video | Tagged burrillville, Burrillville Town Council, Central Falls, Cranston, Denise Potvin, Glocester Town Council, Invenergy, Lincoln, Lorraine Savard, middletown, Middletown Town Council, Suzanne Dumas | 1 Response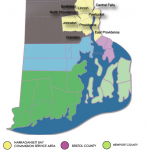 By Barry Schiller on May 27, 2015
Besides the $120 million taxpayer ballpark subsidy and the $100 million streetcar to hardly anywhere, another elephant in the room is the Narragansett Bay Commission's (NBC) $815 million Phase 3 stormwater project. This is not paid for by the entire state, but largely by the 118,000 households in the NBC district – Providence, Pawtucket, Central […]
Posted in Featured | Tagged Central Falls, cumberland, Johnston, Lincoln, north providence, pawtucket, Providence, stormwater | 18 Responses