Browse:
Home
/
Linda Katz
By Will Weatherly on July 25, 2018
Governor Raimondo's support for corporate incentives have become a contentious frontline in the race for governor. Both Democratic candidate Matt Brown and Republican candidate Allan Fung have attacked her commerce incentive programs (such as the Rebuild Rhode Island Tax Credit) according to a report in the Providence Journal on Tuesday. The article shows Gov. Raimondo […]
Posted in Business, Corporate Greed, Economics, Elections, Featured, Inequality, News | Tagged Alex Nunes, Allan Fung, cvs, Doug Hall, Economic Progress Institute, Electric Boat, Gina Raimondo, Linda Katz, Matt Brown, tax credits, tax incentives | 5 Responses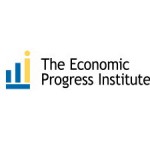 By Juan Espinoza on September 13, 2016
More Rhode Islanders have health insurance coverage thanks to health care reform The number of uninsured dropped to 59,000 in 2015 from 120,000 in 2013.
Posted in Civil Rights, Economics, Featured, Health Care, News, Poverty, Rhode Island | Tagged aca, Affordable Care Act, Economic Progress Institute, healthsourceRI, Linda Katz, Medicaid | 2 Responses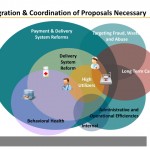 By Steve Ahlquist on May 12, 2015
Moving onto Medicaid, Raimondo insisted that her goal in pulling together the working group is "not about kicking people off Medicaid" but "getting people cared for in the lowest cost environment."
Raimondo acknowledged that the EPI and many of those in the audience are more concerned with social justice and economic justice than they are with short term budget fixes when she said, near the end of her speech, "Your stubborn idealism is a good thing for Rhode Island, so don't lose it."
Posted in Featured, Health Care, Poverty, State House | Tagged economic justice, Economic Progress Institute, elizabeth roberts, Gina Raimondo, Linda Katz, Medicaid, Reinventing Medicaid, social justice | Leave a response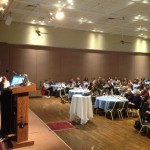 By Bob Plain on February 23, 2012
Making budget cuts to low income dental care may sound like a good way to save money but it will actually cost the state slightly more than it will save, says Linda Katz, the executive director of the newly named Economic Progress Institute. That's because, she said, for every dollar the state spends on low […]
Posted in Economics, Featured, Health Care, Rhode Island | Tagged budget, Linda Katz | 2 Responses

By Brian Hull on February 15, 2012
Register now for The Poverty Institute's 5th Annual Budget Rhode Map Conference "From Poverty to Progress" to hear from leading experts about the economic vitality of Rhode Island and its residents. Thursday, February 16, 2012 8:30 am: Registration and Continental Breakfast 9:00 am – 12:30 pm: Conference Rhodes on the Pawtuxet 60 Rhodes Place, Cranston, RI 02905 $35 per […]
Posted in Economics, Events, Labor, Rhode Island | Tagged Adriana Dawson, CBPP, Center on Budget and Policy Priorities, Economy, Jobs, Keith Stokes, Linda Katz, Poverty, Poverty Institute, RIEDC | 1 Response