By No LNG in PVD on April 4, 2017
"Southside should not be a sacrifice zone, but that entire port complex is a disaster waiting to happen. Last night it almost did, and the results would have been catastrophic," said Monica Huertas.
Posted in Activism, Climate, Corporate Greed, Environmental Racism, Featured, Health Care, Infrastructure, National News, Photos, Poverty, Providence, Race & Racism, Rhode Island | Tagged Allens Ave, EJ League, Environmental Protection Agency, EPA, Federal Energy Regulatory Commission, ferc, liquefied natural gas, lng, Monica Huertas, national grid, No LNG in PVD Coalition, Port of Providence, Selene Means, spectra, Washington Park | 1 Response
By Bob Plain on March 15, 2017
Say goodbye to Providence, Saudi Arabia. The corporate dissolution of Motiva, a multinational partnership between Royal Dutch Shell and Saudi Aramco that operates the LNG and ethanol facility on Allens Avenue, means the Saudi Arabian government will no longer be doing business on the South Providence waterfront. "Rhode Island will go to Shell," said Motiva […]
Posted in Economics, Energy, Featured, Providence | Tagged Allens Avenue, Aramco, ethanol, lng, Motiva, Providence, Royal Dutch Shell, Shell | Leave a response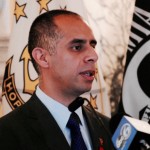 By Bob Plain on August 26, 2016
Providence doesn't need or want an LNG facility, said Mayor Jorge Elorza on Thursday. "With all the information that I have seen on this matter, a liquefied natural gas plant is clearly not in the best interest of the city and I do not want to see the project move forward," said the first term mayor […]
Posted in Energy, Featured, Providence | Tagged jorge elorza, lng, national grid, Providence | 4 Responses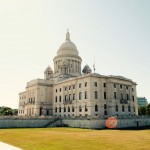 By Steve Ahlquist on August 3, 2016
The Providence legislators reported that they are submitting letters detailing their concerns to FERC, joining a growing list of community members and neighborhood organizations opposing National Grid's application.
Posted in Climate, Corporate Greed, Energy, Featured, Inequality, Infrastructure, News, Providence, Rhode Island, State House | Tagged aaron regunberg, Chris Blazejewski, Federal Energy Regulatory Commission, ferc, fields point, gayle goldin, grace diaz, jorge elorza, Juan Pichardo, lng, Marcellus Shale, national grid, NOLNGinPVD, Providence City Council, Spectra Energy | 11 Responses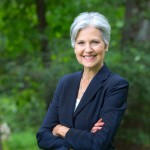 By Bob Plain on July 18, 2016
Jill Stein, the Green Party candidate for president, isn't coming to Rhode Island on July 20 to hob-nob with the political elite. She's coming to stand with grassroots activists who are trying to implement bottom-up change in the Ocean State. "Dr. Stein will join NoLNGinPVD activists for a toxic tour of the Port of Providence […]
Posted in Elections, Energy, Featured | Tagged Environmental Justice League of Rhode Island, fang, fields point, green party, green party of rhode island, jill stein, lng | Leave a response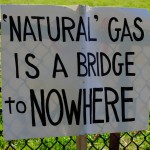 By Steve Ahlquist on November 10, 2015
Some of the comments were dismissed as irrelevant with the phrase, "Expression of commenter's view." This phrase was repeated 27 times, in response, for instance, to Greg Gerritt saying, "Climate change is the crisis of our times" or Jesus Holguin saying, "This facility is not going to benefit us in any way. Something that would benefit us is [a] just transition away from fossil fuels."
Posted in Climate, Energy, Featured, Providence, Rhode Island | Tagged aaron regunberg, Federal Energy Regulatory Commission, ferc, fields point, Fields Point LNG Plant, fracking, greg gerritt, Jesus Holguin, Juan Pichardo, lng, Monay McNeil, Narragansett Electric Company, national grid, Nick Katkevich | 2 Responses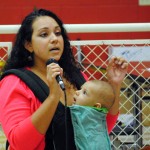 By Steve Ahlquist on October 9, 2015
No one spoke in favor of the project, but more than 100 people packed the room and 33 people spoke against National Grid's plan to build a $100 million methane gas liquefaction facility in Fields Point in South Providence before representatives of FERC (Federal Energy Regulatory Commission), the agency tasked with the job of approving […]
Posted in Activism, Class Warfare, Climate, Corporate Greed, Featured, Photos, Poverty, Providence, Race & Racism, Rhode Island, Video | Tagged aaron regunberg, Ana Quezada, Beth Milham, Claudia Gorman, EJLRI, Environmental Justice League of Rhode Island, fang, Federal Energy Regulatory Commission, ferc, Fields Point LNG Plant, Fighting Against Natural Gas, Fossil Free Rhode Island, Gina Rodríguez-Drix, Green Party of RI, greg gerritt, Jan Luby, Jesus Holguin, josh miller, Juan Pichardo, Julian Rodríguez-Drix, Karen Palmer, Lisa Petrie, lng, Marti Rosenberg, national grid, Nick Katkevich, Peter Nightingale, Prosperity for RI, Sheldon Whitehouse, Stephen Dahl, Steve Roberts, Susan Walker, Vanessa Flores-Maldonado, Will Lambek | 7 Responses