Browse:
Home
/
maria cimini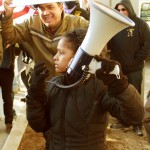 By Steve Ahlquist on December 31, 2014
The most poignant and politically instructive story I covered in 2014 was the shameful treatment of the Providence hotel workers who, having successfully petitioned the Providence City Council for the right to place a $15 minimum wage measure on the ballot, were frustrated in their effort by the General Assembly, under the leadership of newly elected Speaker of the House, Nicholas Mattiello.
Posted in Class Warfare, Corporate Greed, Featured, Labor, Providence | Tagged Adrienne Jones, Angel Taveras, Lincoln Chafee, maria cimini, Marino Cruz, Michael Solomon, Mirjaam Parada, Nicholas Mattiello, Ray Gallison, santa brito, seth yurdin, Shelby Maldonado | 4 Responses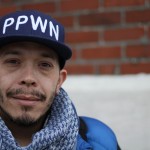 By Steve Ahlquist on December 22, 2014
"We have to see the way in which we get punished for speaking out and fighting back. So a modern day example would be how he (Steve Roberts) got punished and tried to be 'put in his place' and essentially a call to all the white supremacists to go find him was publishing his address in the Providence Journal. That seems very much like the fugitive slave act…"
Posted in Activism, Civil Rights, Criminal Justice, Featured, Race & Racism, Rhode Island, Youth | Tagged maria cimini, Mary Kay Harris, Monay McNeil, PARC, PrYSM, Shannah Kurland, Steve Roberts | 1 Response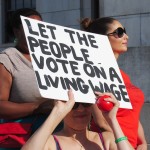 By Steve Ahlquist on November 6, 2014
Voters in Alaska, Arkansas, Nebraska and South Dakota passed measures to raise the minimum wage in their states. So what's going on in Rhode island?
Posted in Class Warfare, Corporate Greed, Economics, Featured, Providence | Tagged fight for 15, Gina Raimondo, jorge elorza, maria cimini, minimum wage, Nicholas Mattiello, Ray Gallison, Rhode Island State House | Leave a response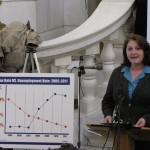 By Bob Plain on July 21, 2014
When it comes to championing progressive causes, no one in the Rhode Island General Assembly is any braver than Providence Rep. Maria Cimini. For years, she has lead the charge – against the richest special interest group in Rhode Island – for a less regressive income tax structure. And this year she valiantly defended on […]
Posted in Elections, Featured | Tagged cimini, election, maria cimini, Nicholas Mattiello, Rhode Island State House | 1 Response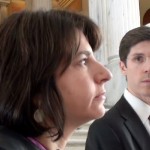 By Steve Ahlquist on February 6, 2014
Brett Smiley, running for the position of Mayor of Providence in this September's Democratic primary isn't letting the fact that he hasn't been elected stop him from coming forward with some bold new initiatives. Tuesday morning found Smiley in the State House rotunda with State Senator Gayle Goldin proposing a bill that upon passage would […]
Posted in Featured, Gun Control, Politics, State House, Taxes | Tagged Brett Smiley, guns, maria cimini, Providence, Rhode Island State House | 17 Responses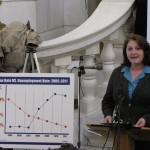 By Bob Plain on January 8, 2014
Progressive Providence Rep. Maria Cimini is probably best known for leading the charge for tax equity in the General Assembly. This year, she said, education will also be high on her priority list. In fact, she said she may earmark new revenue raised by her tax equity legislation to better fund education. But when asked […]
Posted in State House | Tagged Education, maria cimini, plastic bag ban, Rhode Island State House, tax equity | Leave a response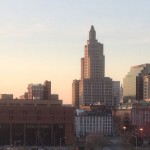 By Bob Plain on April 27, 2012
Happy Arbor Day, Rhode Island! Hug a tree today. Or, even better, plant one. Don't expect much protest at Netroots Nation here in Providence in June, says Ted Nesi, but do expect a visitor from the White House. Meanwhile … Netroots Sweeden starts today. In the federal governments' latest attempt to trample state's rights and […]
Posted in Featured | Tagged barry hinckley, maria cimini, Netroots Nation | 3 Responses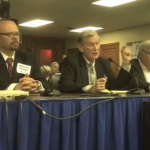 By Bob Plain on April 25, 2012
At a hearing last night, many spoke in favor of Rep. Maria Cimini's legislation that would raise income taxes on Rhode Island's richest residents as a way to raise revenue and encourage job creators to lower the state's unemployment rate, and I chose three to feature because they represent a wide variety of reasons why […]
Posted in Economics, Featured, Rhode Island, State House, Taxes | Tagged General Assembly, Income Inequality, maria cimini, Rhode Island, Rhode Island State House, tax equity | 2 Responses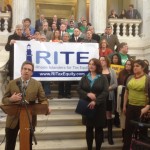 By Bob Plain on April 24, 2012
The tax equity legislation will get a public debate at the State House today as Rep. Maria Cimini's bill that would raise income taxes on Rhode Island's richest until the unemployment rate drops will be heard by the House Finance Committee tonight after the regular session. "I'm looking forward to making a the case for […]
Posted in Featured, Rhode Island, State House | Tagged General Assembly, maria cimini, Rhode Island, Rhode Island State House, rite, tax equity, tax the rich | 4 Responses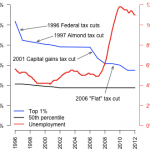 By Tom Sgouros on April 24, 2012
Is it really too soon to modify our tax code? In the discussions of taxes at the State House, one line you hear a lot this year is that our state's new income tax code is new and we should give it time to see how it works out.  That's what House Speaker Gordon Fox […]
Posted in Featured, Rhode Island, State House, Taxes | Tagged General Assembly, Income Inequality, maria cimini, tax equity, Taxes, Unemployment | Leave a response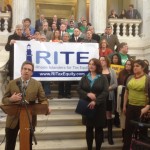 By Bob Plain on March 21, 2012
Rhode Islanders for Tax Equity release a powerful new video today that explains why un-flattening the income tax code and increasing the rate that the richest residents pay would help to solve many of the issues that are currently plaguing the state. The group, made up of many unions and economic activist groups from around […]
Posted in Economics, Featured, Rhode Island, State House | Tagged george nee, josh miller, maria cimini, Rhode Island, tax equity | 4 Responses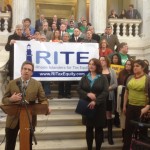 By Bob Plain on March 6, 2012
Rhode Islanders for Tax Equity held court in the rotunda of the State House this afternoon, explaining why it's good for the state's economy – as well as a moral imperative in tough economic times – to raise taxes on the rich. The bill would raise the income tax rate for those making more than […]
Posted in Economics, Featured, Rhode Island, State House | Tagged josh miller, maria cimini, tax equity | 9 Responses
By Bob Plain on March 6, 2012
There's a broad-based coalition building around a bill that would raise income taxes on the wealthiest Rhode Islanders. The coalition includes legislators, labor leaders, small business owners, parents, college students and a at least one mayor. Pawtucket Mayor Don Grebian will join the other members of this coalition, called Rhode Islanders for Tax Equity, today […]
Posted in Economics, Politics, Rhode Island, State House | Tagged Income Inequality, income tax, josh miller, maria cimini | 6 Responses