Browse:
Home
/
Medical Marijuana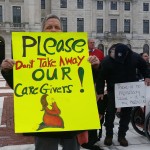 By Bob Plain on September 27, 2017
Smithfield can't restrict the rights of state-licensed medical cannabis growers through its zoning ordinance, said Superior Court Judge Richard Licht in putting a temporary injunction on the town's new zoning ordinance that restricted caregivers from 12 to 2 plants, among other reductions in their rights. "This decision confirms the legitimacy of Rhode Island's medical marijuana […]
Posted in Civil Rights, Featured, Marijuana, Smithfield | Tagged ACLU, Alex Chiulli, cannabis, Hawkins-Slater Act, John Meara, Matt Plain, Medical Marijuana, smithfield | Leave a response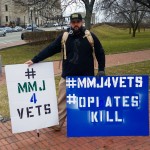 By Steve Ahlquist on February 23, 2016
Steve served in Iraq in 2005. After he was injured, the Army gave him morphine and Oxy for his pain. That started a five year addiction to opioids. After cleaning himself up, Steve relapsed, but soon found that medical marijuana helped him deal with his medical issues without the need for opioids.
Posted in Class Warfare, Corporate Greed, Featured, Health Care, Marijuana, National News, News, People, Rhode Island, State House | Tagged Gina Raimondo, Medical Marijuana | 1 Response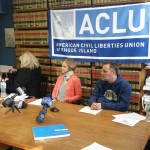 By Steve Ahlquist on February 11, 2016
"I will not only lose my patients, I will lose my purpose in life," said Smith, who says the anxiety over this proposal has contributed to her suffering. One night, during a particularly bad breathing episode, she comforted herself that perhaps her death might be used to convince the Governor to change her mind.
Posted in Activism, Civil Rights, Class Warfare, Corporate Greed, Events, Featured, Health Care, Marijuana, News, Rhode Island, State House, Video | Tagged ACLU, American Civil Liberties Union of Rhode Island, Bobby Brady-Cataldo, Ellen Smith, Gina Raimondo, JoAnne Leppanen, Medical Marijuana, Peter Benson, RI Patient Advocacy Coalition, Steven Brown | 5 Responses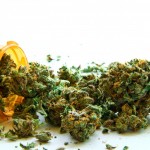 By Elisha Aldrich on August 12, 2015
Rhode Island Superior Court Judge Richard Licht refused to dismiss a case in which a University of Rhode Island graduate student alleged that she was denied employment due to her status as a medical marijuana user. The case, which was filed by the American Civil Liberties Union in November of 2014, concerns URI grad student […]
Posted in Civil Rights, Featured, Marijuana, Rhode Island | Tagged ACLU, marijuana, Medical Marijuana, RI ACLU, Richard Licht | 6 Responses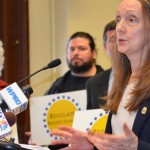 By Bob Plain on February 23, 2015
The East Greenwich Town Council is considering implementing a moratorium on medical marijuana compassion centers at a meeting tonight to which Steve Brown, executive director of the RI ACLU, said "I do not believe municipalities have the authority to essentially halt the implementation of the law at their borders." The formal Town Council agenda is […]
Posted in Featured, Marijuana | Tagged Civil Liberties, east greenwich, marijuana, Medical Marijuana | 1 Response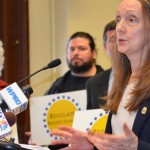 By Bob Plain on April 16, 2014
There are two bills pertaining to pot being heard at the State House tonight. One deals with to recreational use, and would make Rhode Island the third state in the nation to legalize marijuana. Read more about that bill here. The other deals with medical use, and would make it harder for patients and their […]
Posted in Featured, Marijuana | Tagged Kilmartin, marijuana reform, Medical Marijuana | Leave a response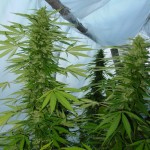 By Bob Plain on October 15, 2012
It's not just the biggest backers of civil liberties in the state that are decrying the administrative changes to the Rhode Island's medical marijuana law, the state's medical society is now calling foul too. The ACLU has filed a lawsuit against the Department of Health for administratively making it harder for patients to obtain medicinal […]
Posted in Civil Rights | Tagged ACLU, Medical Marijuana, rhode island medical society | Leave a response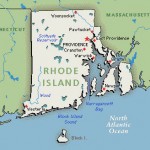 By Bob Plain on April 6, 2012
The Wall Street Journal has covered Rhode Island so much lately, it ought to devote a beat to us – if not a dedicated section. Yesterday, the Rupert Murdoch-owned paper reported that Chafee sent $70 million in early state aid payments for struggling cities and towns. Also, a WSJ op/ed yesterday lauded Rhode Island for […]
Posted in Featured | Tagged chafee, Homelessness, Medical Marijuana, same sex marriage, wsj | 1 Response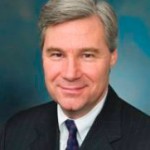 By Bob Plain on March 12, 2012
Rhode Island progressives, indeed progressives across the country, should be happy Sheldon Whitehouse is a Senator. Not only has he sponsored the Buffett Rule tax code improvement that would prevent millionaires from evading paying taxes on their earnings, he's also leading the fight against Super PACs and the Citizen United SCOTUS decision, the Projo reports […]
Posted in News, Politics | Tagged Anthony Gemma, Lincoln Chafee, Medical Marijuana, Sheldon Whitehouse, super pacs | Leave a response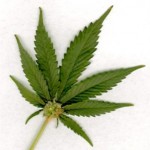 By Bob Plain on March 1, 2012
Medical marijuana compassion centers may be able to open soon thanks to a compromise deal between legislators and Governor Chafee that would limit the amount of marijuana a compassion center could on its premises. "Basically the compromise sets out stricter guidelines for the compassion centers," said Rep. Scott Slater, D- Providence, the sponsor of the […]
Posted in Civil Rights, Featured, National News, Politics, Rhode Island, State House | Tagged Medical Marijuana, Scott Slater | 2 Responses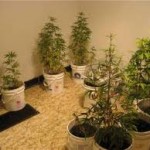 By Bruce Reilly on February 13, 2012
A new poll of 714 Rhode Island Voters indicates overwhelming support for medical marijuana, compassion centers, and decriminalization of less than one ounce of the plant.  The medical marijuana law, gone unused by Rep. Bob Watson (if he were to qualify) garnered support of 72%, including a whopping 82% of Dems, 61% GOP, and 57% […]
Posted in Civil Rights, Criminal Justice, Featured | Tagged Civil Rights / Liberties, Decriminalization, Drug War, marijuana regulation, Medical Marijuana, poll | 2 Responses