Browse:
Home
/
middletown
By Will Weatherly on July 28, 2018
I had time to ask Sean Spicer, the former press secretary under President Trump for six months last year, exactly one question during his book signing at a Middletown Barnes and Noble on Friday. I asked: "This week, reports were released saying that Michael Cohen testifies that Donald Trump knew about a meeting of campaign […]
Posted in Elections, Events, Featured, International News, Justice, Middletown, National News, News, Race & Racism | Tagged Alex Lombard, Barack Obama, barrington, donald trump, Kellyanne Conway, middletown, Portsmouth Abbey School, Sean Spicer, Seekonk, Ted Nesi, Tim White | 1 Response
By Bob Plain on January 29, 2018
Terri Cortvriend, a Democrat and the chair of the Portsmouth School Committee since 2014, is running for House District 72, currently held by Republican Ken Mendonca. I am running for State Representative of District 72 because I believe that the people of Middletown and Portsmouth deserve an engaged, compassionate, authentic, hard worker who has personal […]
Posted in Featured, State House | Tagged campaign 2018, D72, House of Represenatives, Ken Mendonca, middletown, portsmouth, State House, Terri Cortvriend | Leave a response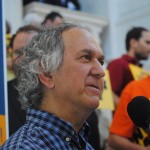 By Paul Roselli on December 19, 2016
I believe that many of you on the City Council and as residents question the value of selling water to a power plant. But you need to be heard and you need to ask questions. Why enter into an arrangement with an outside company when others have already rejected just such an arrangement?
Posted in Burrillville, Climate, Energy, Featured, Health Care, Infrastructure, News, Woonsocket | Tagged Audubon Society, Blackstone River, Blackstone River Watershed Council, Blackstone Valley National Heritage Corridor, Blackstone Valley Tourism Council, burrillville, Center for Disease Control, Charlestown, Clean Water Action, cumberland, EFSB, Energy Facility Siting Board, Environmental Council of Rhode Island, Friends of the Blackstone, Harrisville Water, Hopkinton, Invenergy, Lincoln, middletown, Nature Conservancy, North Smithfield, Pascoag Utility District, Resilient Rhode Island, Richmond, Save The Bay, Scituate, south kingstown, Thompson CT, tiverton, Woonsocket, Woonsocket City Council, Woonsocket's Utility District | 4 Responses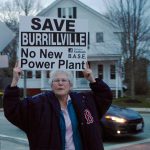 By Steve Ahlquist on October 20, 2016
On Tuesday night the North Smithfield Town Council voted unanimously to oppose Invenergy's $700 million fracked gas and diesel oil burning power plant, and on Wednesday evening a second unanimous vote opposing the power plant happened in Lincoln.
Posted in Climate, Energy, Featured, Video | Tagged burrillville, Burrillville Town Council, Central Falls, Cranston, Denise Potvin, Glocester Town Council, Invenergy, Lincoln, Lorraine Savard, middletown, Middletown Town Council, Suzanne Dumas | 1 Response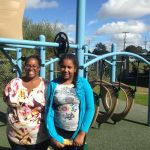 By Bob Plain on October 13, 2016
Tara D'Ambra and her 11-year-old daughter Olivia know exactly why Lucy's Hearth, a women's shelter in Middletown, needed a new home. "I lost my job and just wasn't able to sustain my apartment," she explained. It was 2007, and she found refuge at Lucy's Hearth. While the staff was excellent, D'Ambra said, "the building was […]
Posted in Featured, Homelessness, Housing | Tagged jack reed, Lucy's hearth, middletown, teresa paiva weed | Leave a response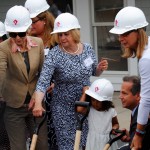 By Steve Ahlquist on June 30, 2015
"I didn't plan to be homeless," said Narcheline Vasquez, "One day, my job was gone like people in Rhode Island experience all too often. Within months, I lost my apartment and had nowhere to go. We stayed in a few temporary situations until finally… Lucy's Hearth offered me a home."
Posted in Civil Rights, Events, Featured, Health Care, Homelessness, Housing, National News, News, Photos, Poverty, Rhode Island, Video, Women, Youth | Tagged David Cicilline, Lucy's hearth, M. Teresa Paiva-Weed, middletown, Susan Erstling | Leave a response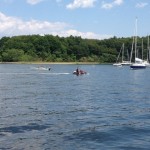 By Bob Plain on July 13, 2012
The Providence Journal describes the conditions of a Middletown group home for children that caused the state to inspect all of its 76 facilities around the state: "broken glass littering the floor, trash strewn in different rooms, and a foul odor in the air, according to the police report." It might not be a story […]
Posted in Featured | Tagged cvs, gemma, joe biden, middletown, patch, Patrick Kennedy, Voter ID | 1 Response