Browse:
Home
/
Nancy Carriuolo
By Andrew Stewart on February 7, 2016
The RIC/AFT Assembly of Departmental Representatives write to express our concern over, and objection to, the use of Rhode Island College Foundation funds to hire the State of Rhode Island's Chief Innovation Officer (CInO). While the Foundation is an independent entity over which faculty members have no direct control, we feel compelled to speak out […]
Posted in Education, Politics | Tagged Gina Raimondo, Nancy Carriuolo, Rhode Island College | Leave a response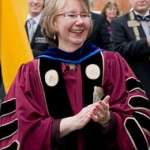 By Andrew Stewart on January 27, 2016
Are two recent stories about Rhode Island College are related? Andrew Stewart wants to know.
Posted in Education, Featured, State House | Tagged Gina Raimondo, Gina Raimondo, Nancy Carriuolo, Rhode Island College, Richard Culatta | Leave a response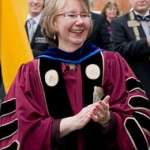 By Andrew Stewart on December 19, 2015
News broke this week that embattled Rhode Island College President Nancy Carriuolo will step down from her post in spring 2016 under terms in her contract designating her departure as "termination without cause." This is a truly saddening moment for many in the college community and leaves some discouraged but others, including students, claiming victory. […]
Posted in Education, Featured | Tagged Jane Fusco, John Nazarian, Mark Motte, Michael Smith, Nancy Carriuolo, Peg Brown, Rhode Island College, Rhode Island College President Nancy Carriuolo | 3 Responses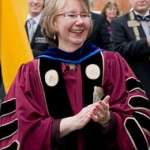 By Andrew Stewart on December 12, 2015
The Rhode Island College shared governance body, the College Council, composed of faculty representatives from each department, adjuncts, professional staff, and the President, held a vote of confidence in the leadership of President Nancy Carriuolo on December 11. While this body is not representative of the entirety of the college community, it does serve as a […]
Posted in Education, Featured | Tagged Jane Fusco, John Nazarian, Mark Motte, Michael Smith, Nancy Carriuolo, Peg Brown, Rhode Island College, Rhode Island College President Nancy Carriuolo | Leave a response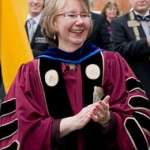 By Andrew Stewart on December 3, 2015
Rhode Island College professors attended an Open Forum at the Council on Postsecondary Education at the Community College of Rhode Island Warwick campus to express their support for Rhode Island College President Nancy Carriuolo and repudiate the charges made by several RIC employees several weeks ago in a letter that was shared with the Providence Journal […]
Posted in Education, Featured | Tagged ccri, Nancy Carriuolo, Rhode Island College, Rhode Island College President Nancy Carriuolo | 2 Responses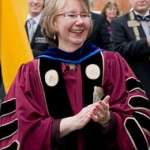 By Andrew Stewart on November 22, 2015
News broke on Friday that "[a] group of current and former Rhode Island College employees is asking the state Council on Postsecondary Education to replace college President Nancy Carriuolo, who they accuse of destabilizing the institution." Yet those who have a rudimentary understanding of how the internal dynamics of Rhode Island College work grasp very […]
Posted in Civil Rights, Class Warfare, Education, Featured, People, Providence, Rhode Island | Tagged Nancy Carriuolo, Rhode Island College | 4 Responses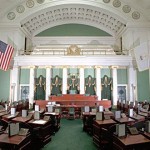 By Bob Plain on March 10, 2015
The state Senate's annual Economic Summit this year focuses on "connecting workforce and higher education," and is being held Wednsday, 5 to 7:30pm, at Rhode Island College, says a State House press release. "Business leaders have spoken of the difficulty finding workers with the skills needed to fill job vacancies," the press release says, "and […]
Posted in Featured, State House | Tagged Nancy Carriuolo, Rhode Island State House, senate, teresa paiva weed | Leave a response