Browse:
Home
/
narragansett
By Bella Noka on August 25, 2017
As a Narragansett, I stand with the Pokanoket Tribal Nation against there recent attack from Brown University.
Posted in Civil Rights, Featured, International News, National News, News, Race & Racism, Rhode Island | Tagged Brown University, narragansett, Pokanoket | 4 Responses
By Bob Plain on August 9, 2017
Speaking to a modest crowd at a constituent forum at Narragansett Town Hall, Congressman Jim Langevin told a cautionary tale of failing to seek bipartisan consensus. "I'm the first to acknowledge the Affordable Care Act was not perfect when we passed it," he said, recalling a time when Democrats controlled both chambers of Congress and […]
Posted in Congress, Featured, Health Care, Narragansett | Tagged Congress, healthcare, langevin, Medicare for All, narragansett, public option | 3 Responses
By Bob Plain on March 30, 2017
No sooner did I post a piece on a political art show in Narragansett, than I got a press release about a similarly-themed exhibit in Tiverton. Protest art isn't just a Providence thing anymore. Fans of this genre can traverse across exurban Rhode Island this weekend and hit up both openings. The "Nothing To See […]
Posted in Arts & Culture, Featured, Narragansett, Tiverton | Tagged Boon Street, narragansett, Nothing To See Here, OneWay Gallery, Resist, Sandywoods, tiverton, Van Vessem Gallery | 1 Response
By Bob Plain on March 28, 2017
"Fear of the clear blue sky," explained artist Scott Moran. "It's supposed to instill some fear of your world."
Posted in Arts & Culture, Featured, Narragansett | Tagged art, Jess Cabral, narragansett, OneWay Gallery, Scot Moran, Tom West | 2 Responses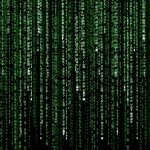 By Steve Ahlquist on August 21, 2015
Over ten thousand government accounts have been identified as being associated with the Ashley Madison hack, and if early indications are to be believed, at least seven of the emails are associated with Rhode Island government departments.
Posted in National News, Rhode Island | Tagged Department of Behavioral Healthcare, Developmental Disabilities and Hospitals, narragansett, Rhode Island Department of Education, Rhode Island State Police | Leave a response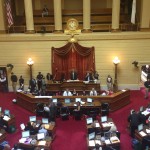 By Elisha Aldrich on June 12, 2015
Just because House Finance passed the FY 2016 budget onto the House floor for next Tuesday, doesn't mean the entire House of Representatives has to like it. In fact, much of the bill is contested – such as the tourism cuts that Representative Teresa Tanzi, Narragansett/South Kingstown, has voiced her opposition to. "When I moved […]
Posted in Economics, Featured, State House | Tagged beach, budget, Elisha Aldrich, house finance, narragansett, Newport, Nicholas Mattiello, Nicholas Mattiello, Providence, Raymond Gallison, Rhode Island State House, south county, Teresa Tanzi, Tourism | 3 Responses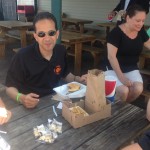 By Bob Plain on September 1, 2014
With just 8 days left before the primary, Providence Mayor Angel Taveras was at Narragansett Beach enjoying the end of summer and meeting as many voters as he can before people head to the polls next Tuesday. I met up with Taveras at Monihan's, where he was enjoying a burger. Then we sat on the […]
Posted in Featured | Tagged campaign14, Governor, narragansett, Taveras | Leave a response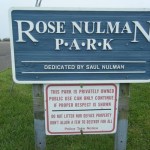 By Bob Plain on July 3, 2014
Government regulation can seem like such a drag to comply with. Until the unlicensed surveyor you hired accidentally builds your new multimillion dollar house in the neighbor's yard. An ounce of prevention, as they say… State law says only a licensed surveyor can plot a property line. But the owner of a $1.8 million beachfront […]
Posted in Featured | Tagged narragansett, regulation | Leave a response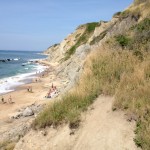 By Bob Plain on July 31, 2012
So CNBC thinks Rhode Island is a rotten place to do business … well at least Yankee Magazine recognized that the Ocean State has some of the coolest coastal communities in the region. In its annual ranking of the best beach towns in New England, editors ranked five Rhode Island municipalities among the 25 best […]
Posted in Economics, Featured | Tagged block island, narragansett, Newport | 4 Responses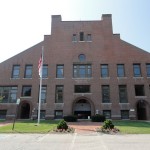 By Bob Plain on April 18, 2012
The town of Narragansett issued overnight parking passes to three URI grad students in September. But they still got parking tickets in January. Why? "It's the latest in continuing series of petty attempts to make students feel as unwelcome as possible in the town," said Steven Brown, of the RI ACLU. "It seems like such […]
Posted in Civil Rights, Featured | Tagged ACLU, narragansett, URI | Leave a response