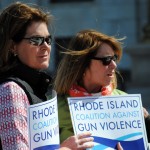 By Steve Ahlquist on April 17, 2015
Over 350 people in support of the Rally Against Gun Violence at the State house Thursday afternoon. The event was organized by the Rhode Island Coalition Against Gun Violence (RICAGV), made up of over 60 groups representing 100,000 Rhode Islanders.
Posted in Activism, Criminal Justice, Featured, Gun Control, State House | Tagged Bishop Knisely, Doreen Costa, Extraordinary Rendition Band, Institute for the Study and Practice of Nonviolence, james diossa, jorge elorza, Julia Wyman, Myra Latimer-Nichols, newtown, NRA, Rally Against Gun Violence, Rhode Island Coalition Against Gun Violence, Sheryl Albright, Sisters Overcoming Abusive Relationships, Steven Pare, Teny Gross, Wendy Bowen | 2 Responses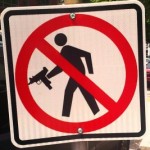 By Steve Ahlquist on January 19, 2015
The law seems quite clear when it states that, "No person shall have in his or her possession any kind of firearm or other weapons on school grounds," but there is a curious exception. Under another law on the books it is stated that a person with a concealed carry permit may carry their weapon "everywhere." Presumably, this means schools.
Posted in Education, Featured, Gun Control, National News, State House | Tagged CCP, Concealed Carry Permits, Department of Education, General Assembly, Julia Wyman, newtown, RI Attorney General, RICAGV | 2 Responses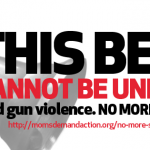 By Steve Ahlquist on December 15, 2013
Today at 9:15am, at at least 15 churches throughout Rhode Island, as well as states scattered across America, church bells were rung in remembrance of the 20 children and 6 adults who senselessly lost their lives to gun violence at the Sandy Hook Elementary School in Newtown CT one year ago. Though at the time […]
Posted in Featured, Gun Control | Tagged General Assembly, guns, moms demand action, newtown, Rhode Island | 13 Responses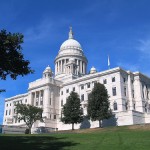 By Steven Brown on May 30, 2013
The General Assembly is poised to pass a series of very troubling bills that will keep parents, teachers and the public in total darkness when it comes to issues surrounding school safety. The proposed legislation (S-369A, S-801A, H-5941A), supported by the Governor and legislative leaders, would make secret all school committee discussions, and all school […]
Posted in Civil Rights / Liberties, Education, Featured | Tagged ACLU, Brown, newtown, open govt, school secrecy, war on terror | Leave a response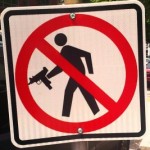 By Bruce Reilly on January 25, 2013
Recent controversy over which actual weapons were used at Sandy Hook, including MSNBC's report as to whether an assault weapon was used at all, is likely to have no impact on the government response moving forward. Visit NBCNews.com for breaking news, world news, and news about the economy Similarly, the fact that the government told […]
Posted in Criminal Justice, Featured, Gun Control, National News | Tagged assault weapons, gun regulation, newtown, Obama, police, sandy hook, school resource officers | 1 Response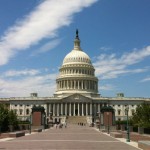 By Craig OConnor on December 17, 2012
How many more must die? We need true gun control now, and our congressional delegation agrees. Today's a great day to re-watch "Bowling for Columbine" and you can do so here. It's a great day to honor the heroism of our educators – any of whom could one day be put in the same situation […]
Posted in Gun Control | Tagged gun control, newtown | 9 Responses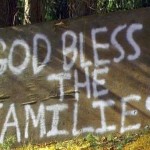 By Mark Santow on December 17, 2012
I really don't know what to say about the events in CT today, so close to where I grew up, at precisely the time my own children were in school. Tragic events like this are, in the end, inexplicable — but much like the 9/11 attacks, to simply describe what happened as a consequence of […]
Posted in Featured, Gun Control | Tagged gun control, inequality, newtown, violence | Leave a response
By joann fonseca on December 16, 2012
As a retired teacher of over 30+ years, I have participated in many fire drills, lock downs, "duck and cover" and other safety maneuvers in making sure our children stay safe while they are in school. Our school in Warwick even had a mock airplane crash drill with the help of the police and fire […]
Posted in Education | Tagged eduation, newtown, teachers | 3 Responses