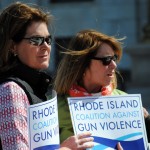 By Steve Ahlquist on July 1, 2015
Rhode Island is one of eight states that "continues to fail at submitting records of dangerously mentally ill people who are prohibited from owning guns to the National Instant Criminal Background Check System (NICS).
Posted in Featured, Gun Control, State House | Tagged Everytown for Gun Safety, gene Dyszlewski, guns, Jack Warner, National Instant Criminal Background Check System, National Rifle Association, newtown, Nicholas Mattiello, NICS, NRA, Religious Coalition for a Violence-Free RI, Virginia Tech | 9 Responses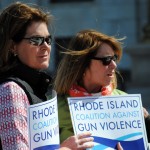 By Steve Ahlquist on April 17, 2015
Over 350 people in support of the Rally Against Gun Violence at the State house Thursday afternoon. The event was organized by the Rhode Island Coalition Against Gun Violence (RICAGV), made up of over 60 groups representing 100,000 Rhode Islanders.
Posted in Activism, Criminal Justice, Featured, Gun Control, State House | Tagged Bishop Knisely, Doreen Costa, Extraordinary Rendition Band, Institute for the Study and Practice of Nonviolence, james diossa, jorge elorza, Julia Wyman, Myra Latimer-Nichols, newtown, NRA, Rally Against Gun Violence, Rhode Island Coalition Against Gun Violence, Sheryl Albright, Sisters Overcoming Abusive Relationships, Steven Pare, Teny Gross, Wendy Bowen | 2 Responses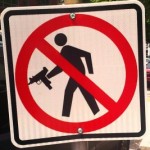 By Samuel Bell on January 16, 2014
The Board of Elections has settled with the NRA for the sum of $63,000.  In September, I filed a campaign finance complaint against the NRA on behalf of the Rhode Island Progressive Democrats, alleging that the NRA's Rhode Island PAC was illegally funded by the national NRA PAC.  In the consent order laying out the terms […]
Posted in Featured, Gun Control | Tagged board of elections, guns, NRA | 3 Responses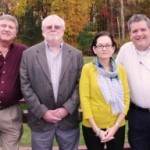 By Samuel Bell on December 18, 2013
On Saturday, the people of Exeter spoke decisively. Rejecting the gun lobby's attempt to overturn the results of the 2012 election, they overwhelmingly voted against the recall of the four Democrats on the five-member town council. But will this matter for the issue this whole election was fought over—fixing the small town's "shall issue" concealed […]
Posted in Featured, Gun Control, State House | Tagged exeter, Gordon Fox, guns, NRA, state house | Leave a response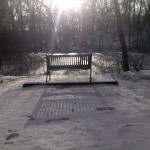 By Bob Plain on December 16, 2013
Rhode Islanders have officially survived more than half of the holiday season without having to hear from John DePetro, though GoLocal reports (mindsets?) the notoriously nasty morning shock jock will be back on WPRO tomorrow morning
Posted in RIF Radio | Tagged depetro, exeter, NRA, podcast, progressive charlestown, Rhode Island, rif radio, Twin River | Leave a response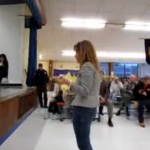 By Steve Ahlquist on November 21, 2013
The recall election in Exeter, scheduled for December 14th,  is being pushed through mostly by out-of-town gun rights zealots intent on punishing the Exeter Town Council for trying to enact a minor change in the law regarding the concealed weapon permit system. Rhode Island State Representative Doreen Costa has been involved in this issue from […]
Posted in Featured, Gun Control | Tagged costa, exeter, guns, NRA | 8 Responses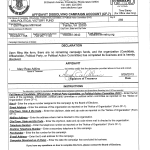 By Bob Plain on October 24, 2013
The local political action committee for NRA has gone away, according to the state Board of Elections. And Sam Bell of the Rhode Island Progressive Democrats thinks it might be because his group filed a campaign finance complaint against them. "As far as we are aware, the Board of Elections has yet to issue a […]
Posted in Featured, Gun Control | Tagged guns, NRA, ri prog dems, victory fund | 7 Responses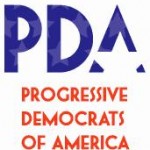 By Bob Plain on September 9, 2013
The Rhode Island chapter of the Progressive Democrats of America accused the NRA of violating campaign finance laws by using a national political action committee to fund its local PAC here. The complaint alleges that the local NRA PAC is lying on campaign disclosure forms when it claims to have received at least 1,500 donations […]
Posted in Gun Control, Politics | Tagged Campaign Finance, NRA, RIPDA | Leave a response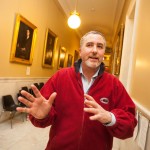 By Bob Plain on May 1, 2013
Just like it did in Congress, it looks like the NRA will beat back stricter gun laws at the Rhode Island State House as well, reports Sam Bell of the Rhode Island Progressive Democrats. "Rhode Islanders favor an assault weapons ban by a margin of 64% to 27%, but we aren't hearing from them," Rep. […]
Posted in Events, Featured, Gun Control | Tagged gun control, Institute for the Study & Practice of Nonviolence, NRA, ri progressive democrats, state house | 2 Responses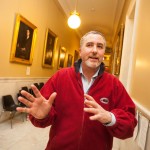 By Bob Plain on March 5, 2013
Something nefarious happened last week at the State House in regards to reforming the state's gun control laws, and it wasn't that an NRA lobbyist came to push his conservative agenda. It's that Teny Oded Gross was the only member of the public to ask him to take it elsewhere. 'It's a deceitful organization," Oded […]
Posted in Featured, Gun Control | Tagged gun control, NRA, state house, teny oded gross | 4 Responses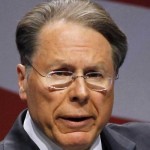 By Erik Loomis on February 27, 2013
In May 1998, I was driving through east Texas. I pulled off at a restaurant to grab a bite to eat. I grabbed a newspaper to catch the headlines. I turned the folded paper over and received perhaps the biggest shock of my life. Mrs. Kinkel, my high school Spanish teacher in Springfield, Oregon, where […]
Posted in Featured, Gun Control | Tagged gun violence, NRA, Rhode Island, state house, wayne lapierre | 1 Response
By Bruce Reilly on December 21, 2012
In the wake of another tragedy, calls for gun regulation rises again.  Many citizens do not tend to "wait and see" what the politicians will do, and many expect a little saber-rattling and then see their elected officials bow down to the powerful pro-gun lobbyNational Rifle Association.  People have already begun targeting the NRA as […]
Posted in Civil Rights / Liberties, Criminal Justice, Gun Control | Tagged Bushmaster, Cerberus, Cereberus, gun control, NRA | Leave a response